Fox Sports 1: Latest News, Premiere Date and TV Info for New Network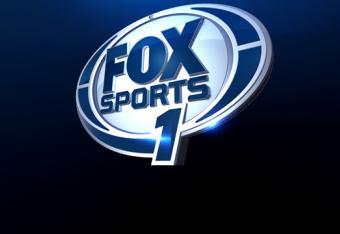 Photo courtesy of SpeedTV.com

ESPN has been the self-proclaimed "worldwide leader in sports" since shortly after its inception in 1979, but a new competitor has suddenly emerged. No network has had the means to truly challenge ESPN in recent years, but it may have finally met its match in the form of FOX Sports 1.
According to FOX Sports 1 on Twitter, the new all-sports network will officially launch across all major television distributors on Saturday.
FOX Sports 1 to launch across all major distributors on 8/17. DETAILS: http://t.co/RgpctQBLMN #The1IsHere

— FOX Sports 1 (@FOXSports1) August 15, 2013
FOX Sports has grown significantly in size and scope over the past decade, and FOX Sports 1 seems to be an extension of that. While it will be a separate entity from FOX Sports in a lot of ways, there will undoubtedly be collaborative efforts and talent shares that could help make FOX Sports 1 one of the main authorities in televised sports.
Going head-to-head with ESPN is a huge undertaking, as ESPN has developed a strong reputation and loyal fanbase over the years. It is going to take some time for FOX Sports 1 to reach that level, but the tools are certainly in place.
Here is everything you need to know about FOX Sports 1's premiere, including when and where you can watch it as well as what type of programming you can expect.
Premiere Date: Saturday, Aug. 17
TV Stations: FOX Sports 1 will be carried by all major providers, including Time Warner Cable, Verizon FiOS, DirecTV, Dish Network and many more
Network Details
The main question mark leading up to the debut of FOX Sports 1 has been its widespread availability. It was quite uncertain whether or not FOX would be able to strike a deal with all of the United States' major television distributors prior to the network's launch. FOX managed to make it happen, though, as UFC president Dana White announced on Twitter that FOX Sports 1 has signed on with DirecTV, Dish Network and Time Warner among other providers.
FOX Sports 1 just finished its deal with Direct TV, Dish and Time Warner!Everyone has FS1 now :) time for some fights! Congrats @FOXSports1

— Dana White (@danawhite) August 14, 2013
That is obviously huge for FOX Sports 1's credibility as there will be plenty of eyeballs on it when the network premieres on Saturday. According to FOXSports.com, FOX Sports 1 is the biggest sports cable network launch in history, so FOX has a lot riding on this. Based on the wide array of sports and original programming that will be shown, however, all signs point toward FOX Sports 1 being a major success.
The major drawing point in FOX Sports 1's favor is that the "overwhelming number of viewers" who subscribe to a cable or satellite provider won't have to pay extra in order to view the channel, according to FOXSports.com. That was a major concern for many sports fans, but it seems as though FOX Sports 1 has done an excellent job at alleviating those worries, so it can now focus solely on providing quality programming.
Which Sports Will Be Covered?
FOX Sports already covers a wide array of different sporting events, and FOX Sports 1 will be no different. According to FOXSports.com, FOX Sports 1 has deals in place to cover the FIFA World Cup, MLB, NASCAR, NFL, UFC and collegiate conferences, such as the Big Ten, Big 12, Big East, Conference USA and Pac-12. This will lead to a staggering 5,000 hours of coverage for live events, news and original programming.
Do you plan on watching FOX Sports 1 regularly?
While none of that comes as a huge surprise, FOX Sports 1 did get more in depth about the specific events that it will be airing in the coming years. College football and basketball will be a huge part of FOX Sports 1 programming, including the Big East men's basketball tournament. Coverage of Major League Baseball will begin in 2014, and it will feature both Division and League Championship Series playoff games. Some NASCAR Sprint Cup races will begin airing on 2015 as well as qualifiers, practices and some of NASCAR's lower-level series.
Soccer will also be a huge part of FOX Sports 1's appeal, as it will be home to some of the biggest soccer competitions in the world, such as the UEFA Champions League, UEFA Europa League, CONCACAF Champions League, FA Cup, CONCACAF Gold Cup and CONCACAF Qualifiers. There will also be Women's World Cup coverage in 2015 and 2019 as well Men's World Cup coverage in 2018 and 2022. To put the cherry on top of everything, FOX Sports 1 will also be a primary UFC destination for preliminary fights on Saturday nights.
Signature Programming
FOX Sports 1 will have more live event coverage than you can shake a stick at, but just as ESPN has, FOX Sports 1 will also feature plenty of original programming. According to FOXSports.com, the networks flagship show will be FOX Sports Live, which will be a SportsCenter-esque highlights show that airs nightly at 11 p.m. ET. Not only will former tennis player Andy Roddick be heavily involved, but Jay Onrait and Dan O'Toole, formerly of TSN SportsCentre, will serve as the anchors. They delivered a message on Instagram in anticipation of their debut.
While FOX Sports Live may be FOX Sports 1's bread and butter, there is plenty more to be excited about as well. Legendary talk show host Regis Philbin will host a daily sports entertainment talk show called Crowd Goes Wild. That particular show will feature the opinions of Regis, his co-hosts and a number of guest celebrities. FOX Football Daily is another show to keep an eye on as it will be similar to FOX NFL Sunday, with the exception being that it will air daily. It will feature many of FOX's top football personalities including Terry Bradshaw, Howie Long and many others.
To further its UFC programming, FOX Sports 1 will also be the new home for The Ultimate Fighter. According to FOXSports.com, UFC's popular reality show will debut on FOX Sports 1 in September and will feature Ronda Rousey and Miesha Tate as coaches. FOX Sports 1 appears to have a great mix of live event coverage as well as signature programming, and that should allow it to give ESPN and other sports networks a run for their money.
Follow @MikeChiari on Twitter
This article is
What is the duplicate article?
Why is this article offensive?
Where is this article plagiarized from?
Why is this article poorly edited?