English Premier League: Top 5 Things to Look out for in the First Gameweek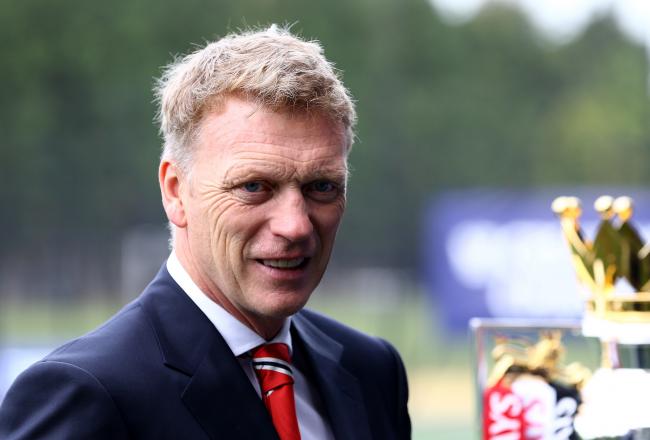 Jan Kruger/Getty Images
In a footballing era of instant gratification, David Moyes might not be afforded the same patience by the Manchester United fans as his predecessor had enjoyed. Even Sir Alex Ferguson had been on the verge of dismissal in the 1989-90 season with a banner unveiled at Old Trafford that read "Three years of excuses and it's still crap ... ta-ra Fergie".
With a tough schedule facing the former Everton manager, with away matches at Chelsea, Manchester City and Liverpool in the first five games, the opener against Swansea will certainly be closely scrutinized. Closely watched will also be his handling of Wayne Rooney, and whether the Englishman will feature in the lineup against Michael Laudrup's men.
Certainly, the first gameweek is an enticing prospect. Here are the top five things to look out for:
1. David Moye's first match
Manchester United's first match is certainly no walk in the park. Having won the League Cup by beating the likes of Liverpool and Chelsea, before hammering Bradford City, and finishing in the top-half of the table, Swansea might very well ruin the Scot's plans of starting out the season on a high.
And given the fickle nature of football fans, it is only a time before discontent starts manifesting itself amongst them.
2. Squad Selection at Chelsea and Manchester City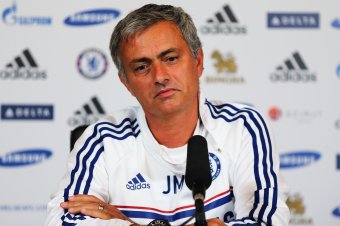 Bryn Lennon/Getty Images
As at United, Chelsea and City also have new managers—Jose Mourinho and Manuel Pellegrini, respectively. Both managers have a distinct style, and it remains to be seen how well Chelsea and City perform under them. Similarly, both have a squad conundrum to solve.
At Manchester City, Pellegrini is perhaps plagued with the biggest selection problem. In the striker department, he has to choose between Sergio Äguero, Alvaro Negredo, Stevan Jovetic and Edin Dzeko.
The Chilean will, in most likelihood, employ a 4-3-3 formation, meaning only one striker can be accommodated. Edin Dzeko has looked superb in pre-season, so I suspect he will be given the nod over a slightly injured Äguero and the newcomers.
For Chelsea also, Jose Mourinho needs to decide whom to employ as a striker, and what the fate of Fernando Torres is under the Portuguese. Likewise, he has several midfielders to take his pick from.
Will Frank Lampard feature? And how does Andre Schürrle fit into the mix of things? The future of veterans such as Michael Essien and John Terry is also not entirely certain.
3. The Fate of Luis Suarez, Wayne Rooney and Gareth Bale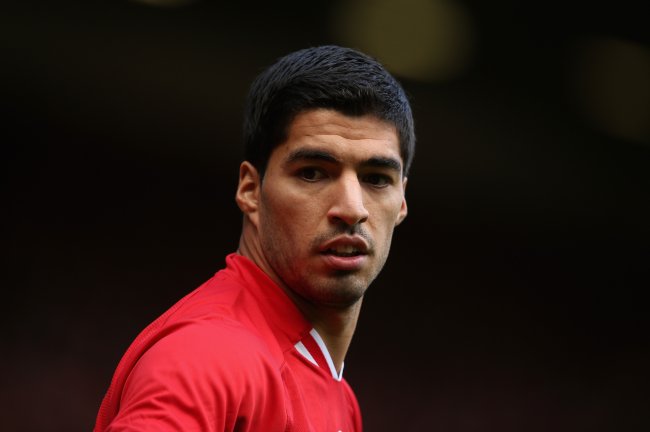 Clive Brunskill/Getty Images
Luis Suarez has time and time again expressed his desire to move away from Anfield numerous times for Champions League football.
However, the management at Liverpool has not been entirely pleased with the Uruguayan's conduct, and he has been asked to train alone by Brendan Rodgers for showing "total disrespect" towards the club. The fans have also demanded an apology from Suarez, especially after the club and fans stood by him in times of overwhelming distress.
While he did get a rousing reception by the Liverpool fans in Steven Gerrard's testimonial against Olympiakos, a lot has transpired since then. The reaction of the fans at Anfield on Saturday, if he is at Anfield, will certainly be worth following.
Meanwhile, Wayne Rooney's fate also hangs in the balance. He has been the subject of two bids from Chelsea, and things are complicated as he is under his former boss again. Suspicions are high that there has been a falling out between Moyes and Rooney, with Rooney requesting that he train with the reserves.
Moyes stated, "I didn't fall out with Wayne. He trained with the reserves by his own request."
However, Moyes has reiterated that Rooney is not for sale, and he will remain at Old Trafford. With Robin van Persie the leading man at United, the opener should provide a glimpse into how Rooney fits into the mix of things.
As with Gareth Bale, the Welshman has been linked with a high profile move to Real Madrid that might see the transfer record set by Cristiano Ronaldo shattered. Andre Villas-Boas has expressed anger over Real Madrid's handling of the situation and has communicated that Bale is not for sale. However, a magnanimous bid from Madrid might just pry him away from White Hart Lane.
The trio will certainly be subjected to a high level of scrutiny by the fans during the first gameweek.
4. Ian Holloway
Ollie's back and he should light up the Premier League with his amusing dealings with the media, his classic, eccentric interviews and his erratic quotes. Here are some of his memorable Olliesms: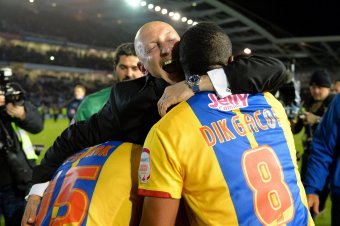 Shaun Botterill/Getty Images
"To put it in gentleman's terms, if you've been out for a night and you're looking for a young lady and you pull one, you've done what you set out to do. We didn't look our best today but we've pulled. Some weeks the lady is good looking and some weeks they're not. Our performance today would have been not the best looking bird but at least we got her in the taxi. She may not have been the best looking lady we ended up taking home but it was still very pleasant and very nice, so thanks very much and let's have coffee."

"He's [Cristiano Ronaldo] six-foot something, fit as a flea, good-looking - he's got to have something wrong with him. Hopefully he's hung like a hamster! That would make us all feel better!"

"I love Blackpool. We're very similar. We both look better in the dark."

"I have such bad luck at the moment that if I fell in a barrel of boobs I'd come out sucking my thumb."
5. All Eyes on Wenger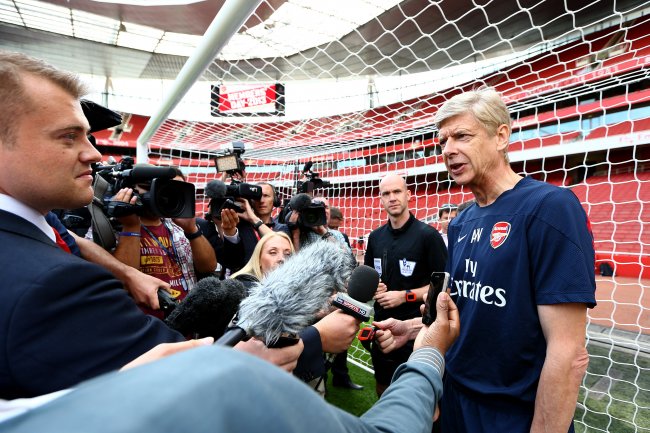 Jan Kruger/Getty Images
Summer had been poised as the summer of Arsenal.
Bestowed with a sizable transfer kitty, Arsenal have been linked with high-profile players such as Gonzalo Higuain, Luiz Gustavo and most notably Luis Suarez. However, with the Argentinian opting for Napoli, Gustavo off to Wolfsburg and Liverpool management's obstinate stance on Suarez, the summer is not quite materializing as Arsenal fans had hoped.
No high-profile signings have arrived at Arsenal, and several players have been shipped away.
Arsenal surely have to bolster their lineup if they wish to compete for a Champions League place come next season. Discontent has been brewing over the last eight trophy-less seasons, and surely marquee players must arrive in order for Wenger to secure a trophy.
This article is
What is the duplicate article?
Why is this article offensive?
Where is this article plagiarized from?
Why is this article poorly edited?