Philadelphia Eagles: 5 Observations from Preseason Week 2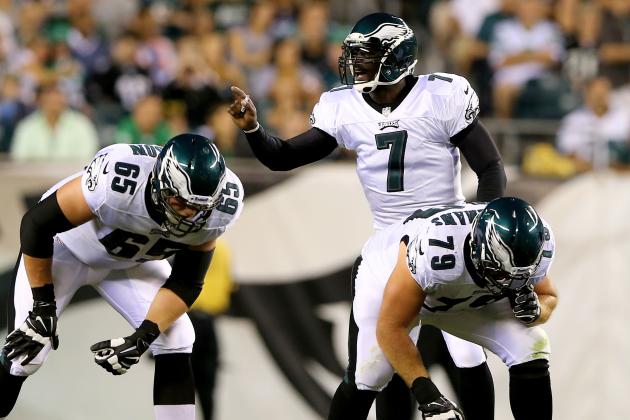 Elsa/Getty Images

The Philadelphia Eagles continued their quarterback rotation against the Carolina Panthers, going with Nick Foles to start the game. Foles played for about a quarter before giving way to Michael Vick, who finished the first half.
The Eagles continued to rack up plenty of yards, although a concern could be the number of turnovers from the offense. Similar to the 2012 team, tonight's Eagles gained plenty of yardage but failed to reach the end zone as many times as they should have.
Still, a 14-9 win looked good from the defensive side of the ball. The Eagles contained Cam Newton and the Carolina Panthers' offense very well, putting the Eagles at 1-1 thus far through the preseason.
Begin Slideshow

»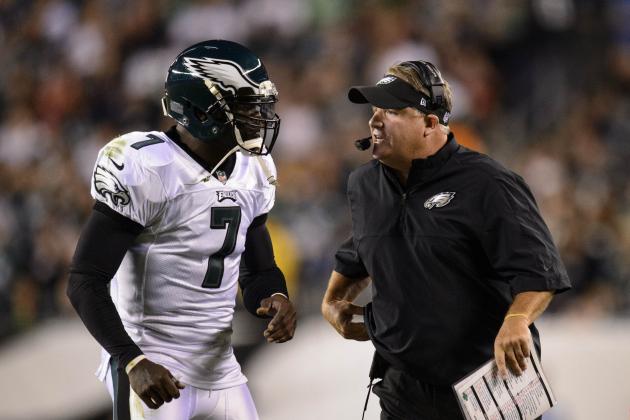 Howard Smith-USA TODAY Sports

Michael Vick outplayed Nick Foles in the Philadelphia Eagles' second preseason game, although once again, both quarterbacks turned in strong performances.
Foles began the game, leading the Eagles on a long drive fueled by quick, precise passing. The drive was nearly a disaster, as Foles fumbled a pair of snaps and was nearly sacked in his own end zone. He ended with an awful interception to Josh Thomas with the Eagles about to score.
Foles came back and led another long touchdown drive, capped by Foles (of all people) scampering in for a score. He finished 6-of-8 passing for 53 yards, leading the Eagles to seven points in about a quarter.
Vick was extremely efficient when he played, completing his first nine passes for 105 yards. He ran twice for 20 yards as well and probably would have led the Eagles to two scores on two possessions had Chris Polk not coughed up the football. Vick has now completed 13 of his 15 preseason passes thus far, and he's definitely catching the eye of his head coach with those performances.
Foles' tendency to fumble thus far has been alarming, and something one would expect from Vick. Likewise, it's ironic that Foles had the rushing touchdown tonight, given that he is not known for his running. Still, Vick gets the sizable edge after his two performances thus far.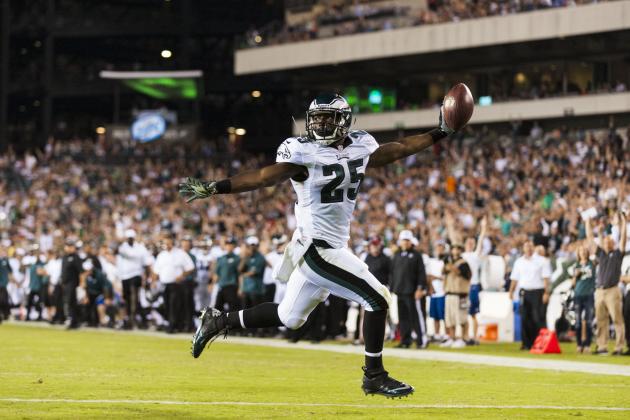 Howard Smith-USA TODAY Sports

Remember when LeSean McCoy scored 20 touchdowns in 2011? That player is back. To be fair, he probably never really left—last year was more the result of his own injuries and the offensive line's numerous injuries. But he looks incredibly elusive, effective, efficient and like a playmaker.
McCoy ran eight times for 47 yards and a touchdown, and it was his 21-yard touchdown that got everyone's attention. McCoy faked out last year's leading tackler, Luke Kuechly, with a series of jukes that are worth replaying over and over again. He also caught three passes for 16 yards.
With the injury to Jeremy Maclin, the Philadelphia Eagles will be able to rely on McCoy more than ever in 2013.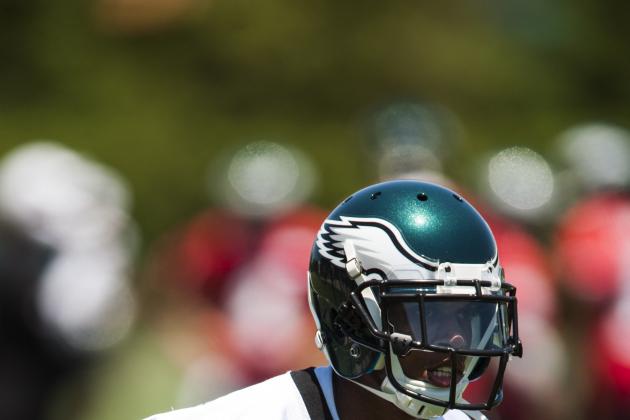 Howard Smith-USA TODAY Sports

To be fair, Cary Williams will probably start for the Philadelphia Eagles by virtue of his three-year, $18 million contract. He was a starter on the Super Bowl champion Baltimore Ravens, and the Eagles signed him to be their top corner.
But he's been an incredible disappointment thus far, although it has just been training camp and preseason. Besides his no-shows at OTAs and comments questioning the toughness of his own defense, Williams hasn't shown his skills so far during the preseason contests.
He missed last week due to a hamstring injury and was targeted twice against Carolina, with both passes resulting in completions. The Panthers wasted no time going at him, with Cam Newton hitting Brandon LaFell for a 15-yarder on the first play of the game with Williams in coverage. Later in the game, Williams was shoved to the ground by the 5'9" Steve Smith.
All in all, it was not a good day for Williams. Fortunately, everything will be forgotten if Williams can play well during the regular season.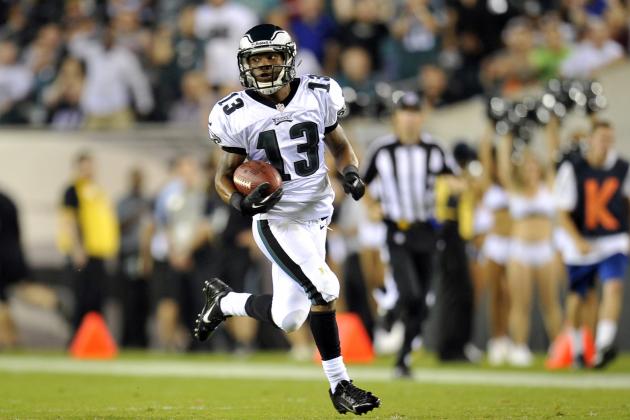 Joe Camporeale-USA TODAY Sports

Dave Fipp, the Philadelphia Eagles' new special teams coordinator, seems to be doing wonders for Brandon Boykin and Damaris Johnson. Last year, the duo was largely mediocre, aside from a 98-yard touchdown return by Johnson.
This year, the pair looks explosive during preseason. Johnson had a 69-yard return on a punt last week. Boykin has made some guys miss on kick returns. And Johnson looked pretty elusive on an 18-yarder early in this matchup.
If those two players can continue their success into the regular season, the Eagles will have that X-factor from the special teams unit.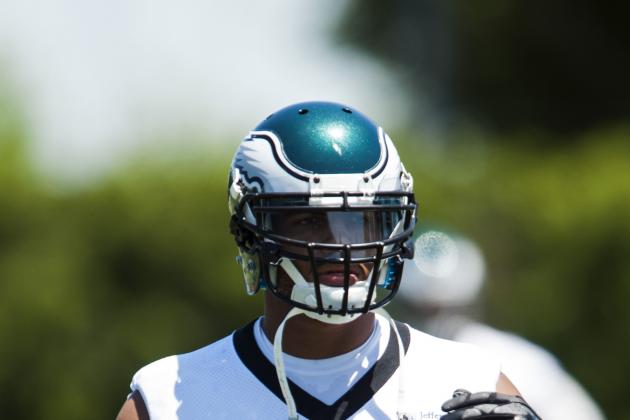 Howard Smith-USA TODAY Sports

Mychal Kendricks could be a star in the making this season as the Philadelphia Eagles transition to a 3-4 defense. Kendricks turned in a strong outing against the Carolina Panthers, registering a pair of tackles, one for a huge loss, and a big hit on quarterback Cam Newton.
Kendricks has the sideline-to-sideline speed to track down running backs and cover wide receivers and tight ends. He is a three-down linebacker who will play on both passing and running downs.