Which Star Golfer's Reputation Has Changed the Most in 2013?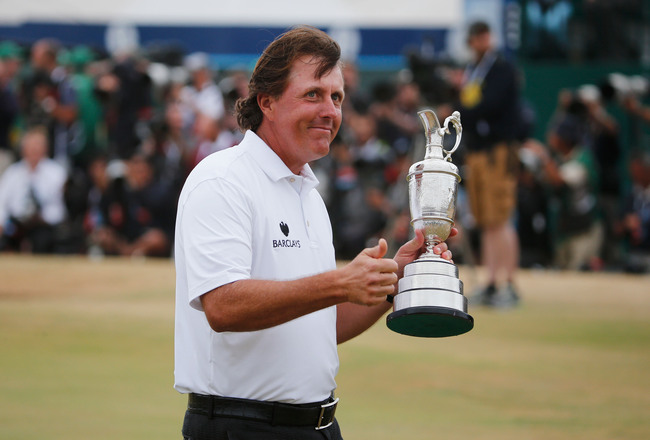 Phil Mickelson ended his reputation of not being able win across the ocean with his British Open triumph.
Rob Carr/Getty Images
Tiger Woods' reputation on the PGA Tour remains unchanged in 2013. He still dominates things on the PGA Tour, his attitude rubs people the wrong way, and he continues to be the straw that stirs the PGA Tour's drink.
Lee Westwood's reputation as a guy who's never proven capable of closing the deal in a major continues.
Hunter Mahan and Matt Kuchar continue to be stars on the PGA Tour and non-winners in the game's biggest moments.
But some reputations have changed during the 2013 season. Here's a list of seven of them.
7. Jason Dufner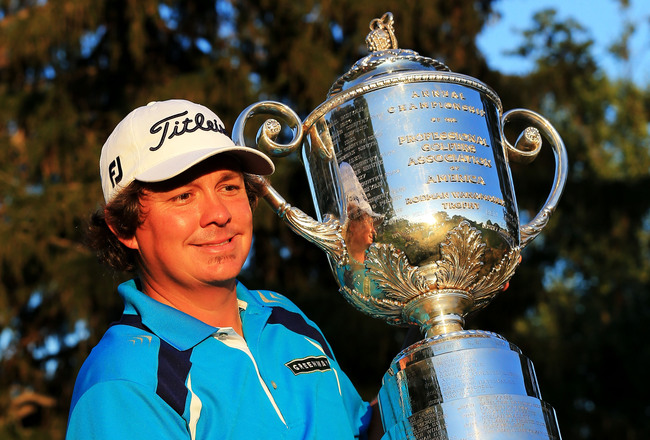 Jason Dufner had his breakthrough moment last weekend.
David Cannon/Getty Images
Whether or not it was a true reputation or just what people perceived of him, folks looked upon Dufner in the way he projected himself: slow-walking, apparently unmotivated, basically expressionless and just another member of the PGA Tour.
And that's basically how he played this year. It was a yawner sort of year for him, nothing really happening of a positive nature.
Dufner showed signs of life in his sleep-walking season with a tie for fourth at the U.S. Open in June.
And then he changed it all around at Oak Hill last weekend when he broke a course scoring record, tied the scoring record for a major championship and ground out a two-shot victory over Jim Furyk in the PGA Championship.
6. Luke Donald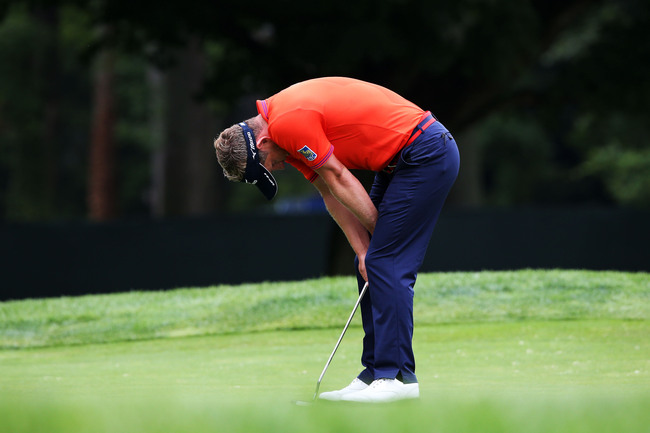 Luke Donald has become a poster boy for underachievers, especially in major championships.
Rob Carr/Getty Images
Believe it or not, this guy was at one time the No. 1 player in the world.
From May 2011 to March 2012, 40 weeks to be exact, Donald ruled the roost, eventually giving way to Rory McIlroy, who was the rage at the time.
It was expected Donald would mature and be a force for years to come. He was armed with a great iron game and a straight driver of the ball.
But that has not materialized. He tied for fifth in the British Open in 2012 and tied for eighth in this year's U.S. Open. His best success came with a pair of ties for third in 2005 and 2006.
This year, he had a tie for 25th, the tie for eighth and a pair of missed cuts.
He'll be one of those guys who puts up impressive numbers but never wins the big one.
5. Jim Furyk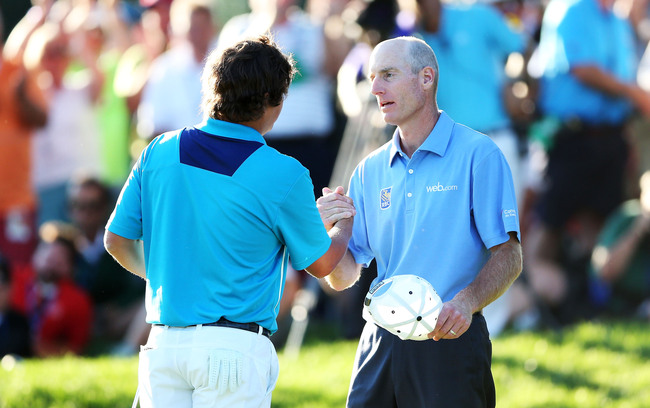 Jim Furyk congratulates Justin Dufner after the PGA Championship.
Andrew Redington/Getty Images
When Jim Furyk blew a chance to win the U.S. Open at the Olympic Club and followed that up with a 72nd hole meltdown in the World Golf Championships-Bridgestone Invitational, the reputation he had gained since winning the U.S. Open at Olympia Fields in 2003 seemed to only strengthen the idea that his time in the bright spotlight was past.
But the man has posted five top-10 finishes in 2013 and played in the final group of the 2013 PGA Championship with a chance to win on Sunday afternoon.
He had finished in a tie for ninth in his previous two outings: the Canadian Open and the Bridgestone.
4. Justin Rose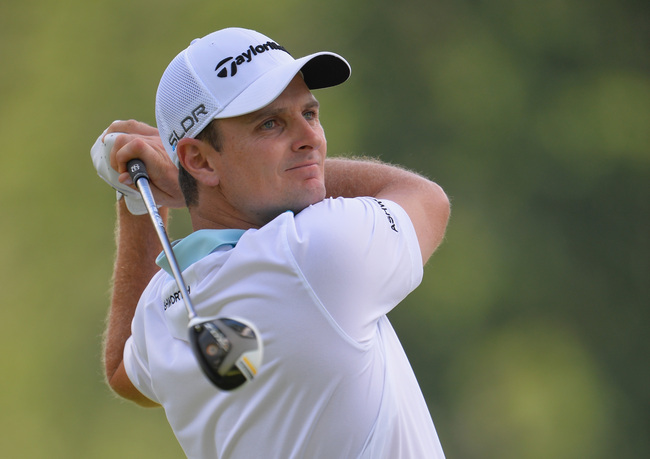 Justin Rose became a major champion with his win in the U.S. Open.
Stuart Franklin/Getty Images
Despite getting as high as third in the Official World Golf Rankings, Rose has long been seen as a very good player who couldn't come up big or win in a major championship. He'll always be remembered for the 1998 British Open when he holed out in the 72nd hole to finish fourth as an amateur.
Prior to 2013, he had one top-three and five top-five finishes in 39 major appearances and missed the cut in 14 of those.
Again, a good player, but one who rarely made any short lists when it came time for the majors.
Rose got rid of that reputation by withstanding the Sunday pressure of the U.S. Open and winning his first major. He was a tower of power at Merion that day in June, perhaps setting the stage for even better things down the road.
3. Rory McIlroy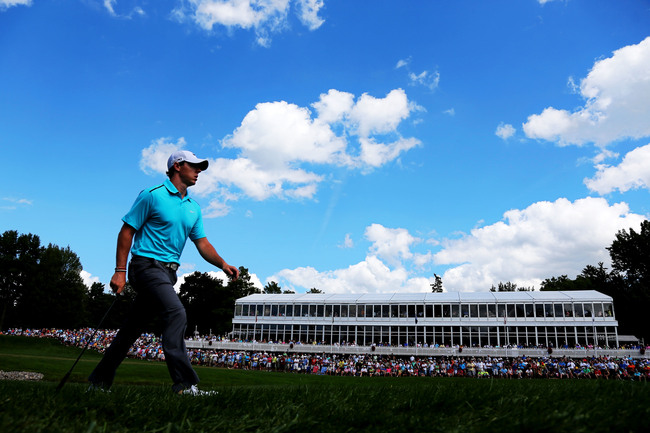 Rory McIlroy had some long, lonely walks in 2013.
Rob Carr/Getty Images
Remember McIlroy, the happy-go-lucky strapping young man from Northern Ireland who captured the hearts and attention of golf fans all around the world with his great play and great respect for the game?
The young man who smiled a lot, won a couple majors and became the anti-Tiger Woods in a game that needed exactly that?
Then he signed that mega-millions contract with Nike, went south in a hurry early in the season, began a relationship with tennis star Caroline Wozniacki and suddenly became temperamental.
He walked off the course at the Honda and bent at least a couple clubs in frustration during the course of the season.
He did that reputation some damage in 2013.
2. Adam Scott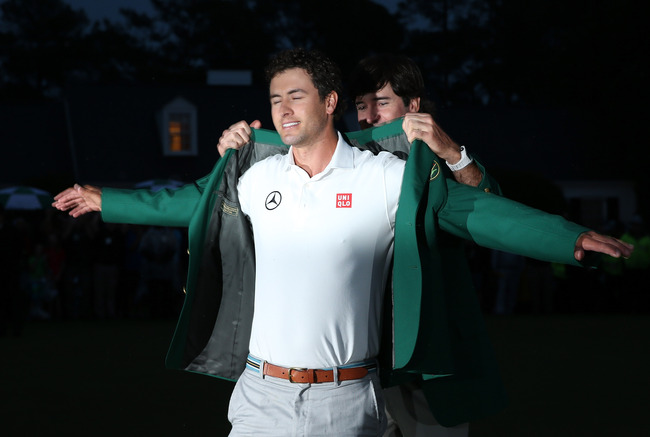 Adam Scott broke through at the 2013 Masters.
Ross Kinnaird/Getty Images
When Scott won the Players Championship in 2004, he was immediately considered one of the next great ones in the game.
But as time went on and Scott did not win a major championship, he was tagged as a player who was very good, but not good enough to win a major.
He didn't help that by blowing the four-shot lead he brought to the 15th tee on the final day of the British Open in 2012, giving Ernie Els the title.
And then came the 2013 Masters.
He exorcised all of those demons and rid himself of that reputation by coming up big in the clutch to win in a playoff over Angel Cabrera.
1. Phil Mickelson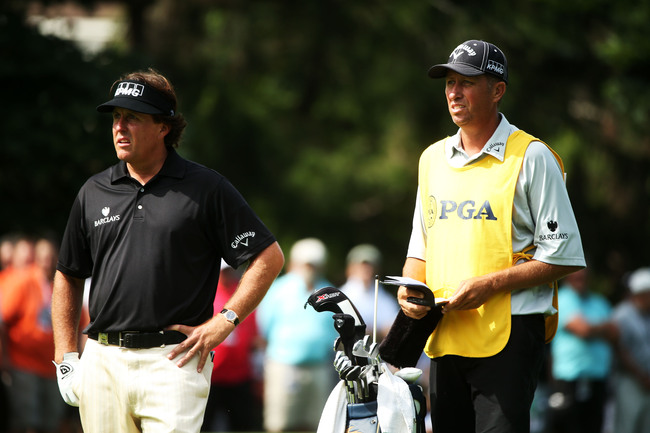 Phil Mickelson made a big jump in stature with his British Open title.
Andrew Redington/Getty Images
Mickelson earned the reputation of being incapable of winning the Open Championship by playing poorly the vast majority of the 19 starts he made across the ocean prior to this season.
He shaped that reputation by not finding enough fairways, playing the ball too high and being far too impatient.
All of that changed this year, however, when Mickelson won the Scottish Open in spectacular fashion the week before the British Open. Then he made a late charge in the final round to win at Muirfield.
All of things he couldn't do, he did.
Keep Reading