Texas Football: Week 2 Fall Practice Stock Report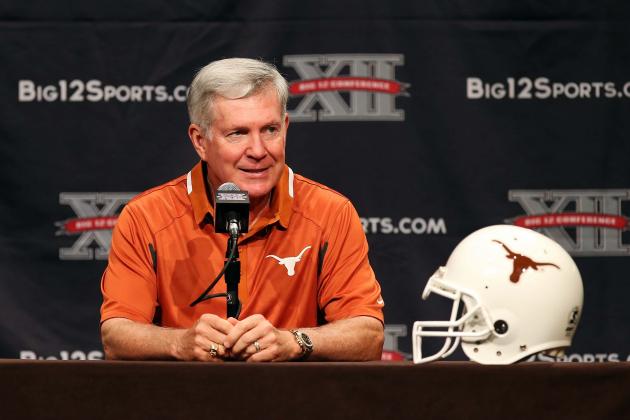 Kevin Jairaj-USA TODAY Sports

Week 2 of fall camp is almost in the books for the Texas Longhorns, and this week's stock report highlights some of the ups and downs.
Wide receiver Marcus Johnson suffered a knee injury, quarterback David Ash continues to have a strong camp and offensive lineman Desmond Harrison is still working through an academic issue that has kept him from working out.
Last week, Kendall Sanders, Harrison, Ash, Daje Johnson and Jackson Jeffcoat all appeared on the stock report. Who gets the looks this week?
Begin Slideshow

»
mackbrown-texasfootball.com
Sophomore wide receiver Marcus Johnson deserved some recognition for the work he put in last week.
With Mike Davis and Jaxon Shipley limited in their workouts while recovering from offseason surgeries, Johnson, along with Kendall Sanders, have really announced their arrivals with consistent hands and good grabs.
Unfortunately for Johnson, he sustained an MCL sprain that will likely force him out of the rest of fall camp. And for a wide receivers corps that is already thin with proven contributors, Johnson's setback hurts that much more.
Johnson has shown a nice rapport with Ash. His knee sprain halts the development of that chemistry, but it hardly tarnishes the impression he has left with the coaches, the players and the fans.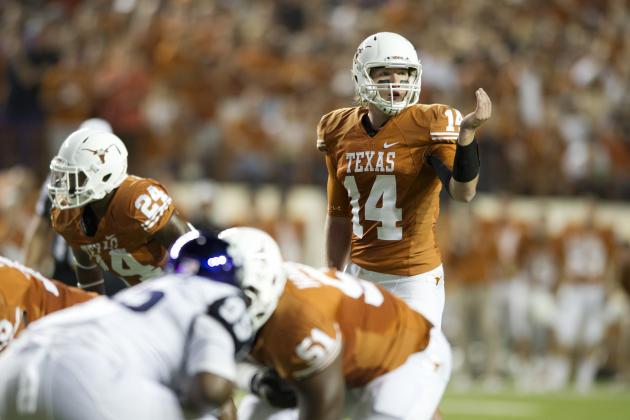 Cooper Neill/Getty Images

Junior quarterback David Ash continues to put on a strong showing in fall camp, but the missing pieces surrounding him have to take a toll on his progression at some point.
Texas' newest arrival, junior college transfer Desmond Harrison, has played in just one practice since arriving on campus, but the Longhorns have dealt with the offensive line. If Harrison is a true contributor, his presence will be needed sooner rather than later.
Wide receivers Mike Davis and Jaxon Shipley have been very limited in their workouts as they continue to recover from their surgeries. Marcus Johnson was the last to join the group of hobbled pass-catchers.
Ash, however, has shown the poise and control to hit his running backs often and consistently.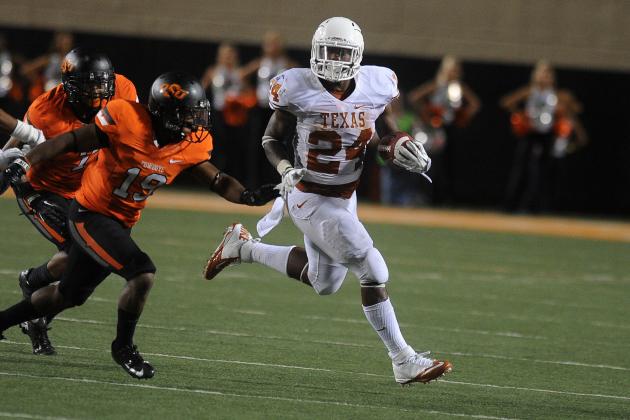 Mark D. Smith-USA TODAY Sports

Junior running back Joe Bergeron has slimmed down some 20 pounds, and it looks like it's making a difference.
Bergeron is still as physical as ever, but he has a little more giddy-up in his step. And for a guy who was pinned as a short-yardage and goal-line back since he arrived in Austin, Bergeron seems to be making a case to join Malcolm Brown and Johnathan Gray as playmakers out of the backfield.
That's taking nothing away from Gray and Brown, both of whom have had strong camps, but Bergeron just looks determined to become a bigger contributor.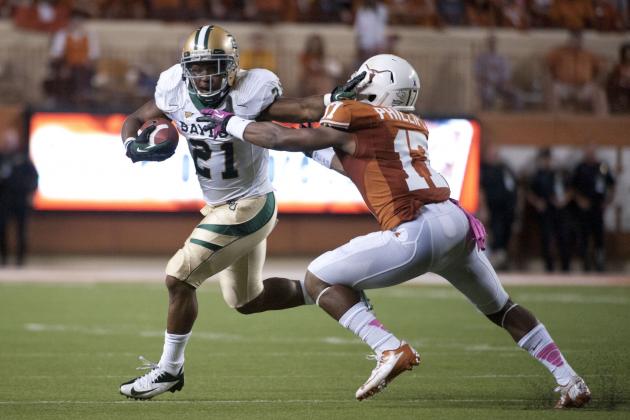 Brendan Maloney-USA TODAY Sports

Senior safety Adrian Phillips made headlines for the wrong reasons last year, but Phillips has high hopes for his final season in burnt orange in 2013.
Phillips has been getting burned in one-on-ones by Kendall Sanders and Daje Johnson, which could bring up two possible scenarios: Johnson and Sanders are that good or Phillips just is not improving.
Whether the problem is the former or the latter, it cannot be good news for Texas fans. Considering the safety position may be the weakest on Texas' defense, any slips in development could put the Longhorns' secondary in a bit of trouble.
But this is why we have camp.
Kirby Lee / US-Presswire
While it is hard to quantify every move made every day during fall camp, it is not hard to calculate the value of missed practices.
Offensive tackle Desmond Harrison has suited up just once for the Longhorns' fall camp before getting hit with an academic issue stemming from online classes taken at BYU.
The longer he remains ineligible, the more concern for the Longhorns. Harrison was pinned to contribute significantly.
Texas has been mixing things up along the offensive line in case the 'Horns have to deal with missing personnel, but there is little doubt that the 6'8" Harrison is a prized asset for offensive line coach Stacy Searels.