Ranking the Top Sleeper Signings from NBA Free Agency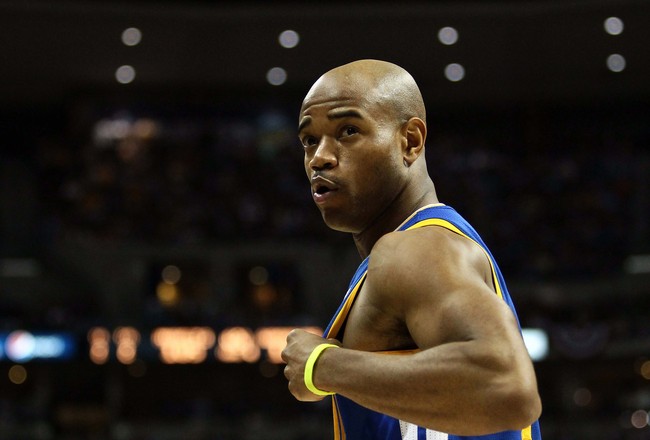 Isaiah J. Downing-USA TODAY Spor
Not every free-agent signing can be filled with enough hoopla, media hype and fanfare to become a three-ring circus. Some inevitably wind up with only one or two of the three, but they bring their teams a major step closer to the ring that actually matters.
They're the biggest sleeper free-agent signings of the season.
These are the guys who don't draw the headlines, but they help win games. You might not recognize them as stars, but they aren't bothered by that, preferring instead to just keep on contributing.
They aren't the signings you'll look back on and wonder how they ever happened in the first place. Instead, they'll remain under the radar even after they've sparked their teams to new heights.
If your team landed one, it's doing something right.
10. Eric Maynor, Washington Wizards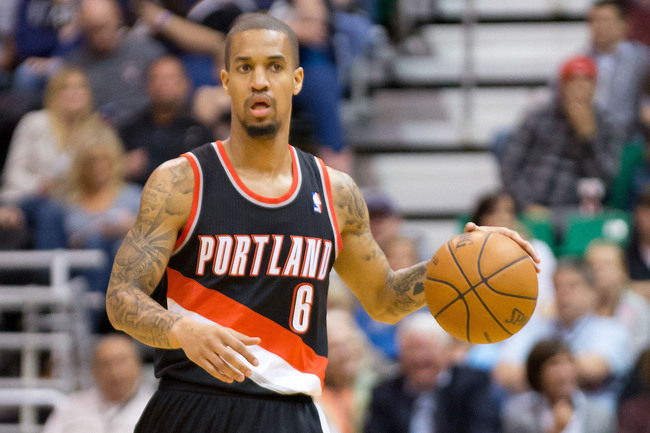 Russ Isabella-USA TODAY Sports
Will Eric Maynor ever become one of the better point guards in the NBA?
No, definitely not.
But he's a serviceable backup who has Sixth Man of the Year potential if he can start back on the track he was walking down before he tore his ACL in January 2012. Maynor hasn't been the same player since then, but he's had more than enough time to recover now.
For the Washington Wizards, he won't need to play major minutes.
He can work his way back into the swing of things, backing up John Wall sparingly and even spending time on the court alongside the former No. 1 pick as an off-ball spot-up shooter. Maynor still has a nice shot, and he's a plus-player as the ball-handler in pick-and-roll sets.
The former Portland Trail Blazer isn't the type of guy who can push a team over the top, but he is the kind of point guard who can keep a team from falling apart when he comes onto the court.
9. Marreese Speights, Golden State Warriors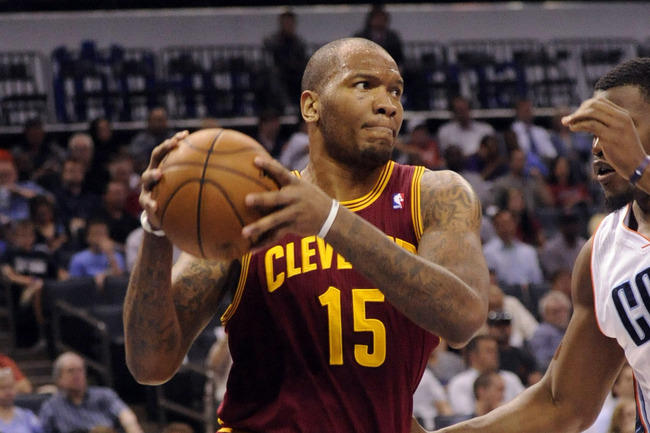 Sam Sharpe-USA TODAY Sports
Marreese Speights' signing was completely overshadowed by the other moves that the Golden State Warriors made during their exemplary offseason.
Andre Iguodala was the big news of the offseason, and even the arrivals of Toney Douglas and Jermaine O'Neal managed to make headlines.
How that happened, I'll never know.
Speights is coming off a stellar season for the Cleveland Cavaliers. He played much better once he made the move away from the Memphis Grizzlies, averaging 10.2 points, 5.1 rebounds, 0.7 assists, 0.4 steals and 0.7 blocks per game. And that all came in just 18.5 minutes of playing time per contest.
Although he's not a particularly efficient player, he still manages to thrive with his mid-range shooting. According to Basketball-Reference, he made 48.4 percent of his shots from 16 to 23 feet.
And that's exactly what the Dubs need out of the second unit. O'Neal and Festus Ezeli aren't going to provide much offense off the bench, and what little they do will be isolated to the paint.
8. Andray Blatche, Brooklyn Nets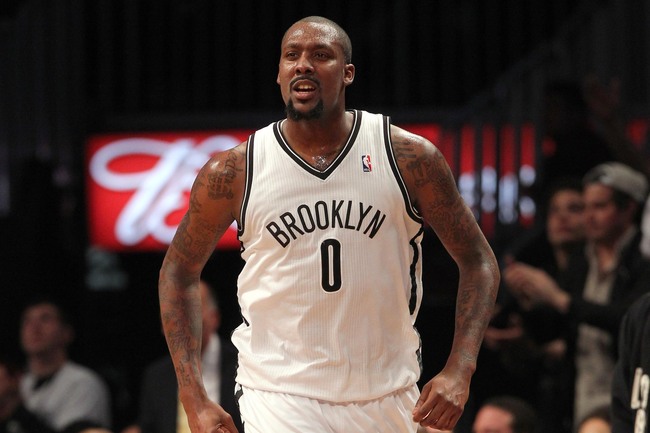 Brad Penner-USA TODAY Sports
It's amazing to me that the Andray Blatche re-signing wasn't greeted with more fanfare.
This is a guy who managed to post a 21.9 player efficiency rating off the bench for the Brooklyn Nets, which was a stark contrast from his final season with the Washington Wizards. And perhaps that disparity is why he didn't receive more attention.
Thing is, it wasn't a fluke season.
He is in a great situation with the Nets, which count on him for scoring off the bench without heaping too many responsibilities onto his shoulders. He can thrive as a shooter without worrying about anything else, even if that means using his ridiculous turnaround fadeaway with reckless abandon.
The Nets made major upgrades to their starting lineup, but that wasn't enough to push them into true title contention. They needed depth for that, and that's exactly what Blatche provides.
With the big man coming off the pine, Brooklyn can be much less concerned about the offense declining when the starters take a seat.
7. Darren Collison, Los Angeles Clippers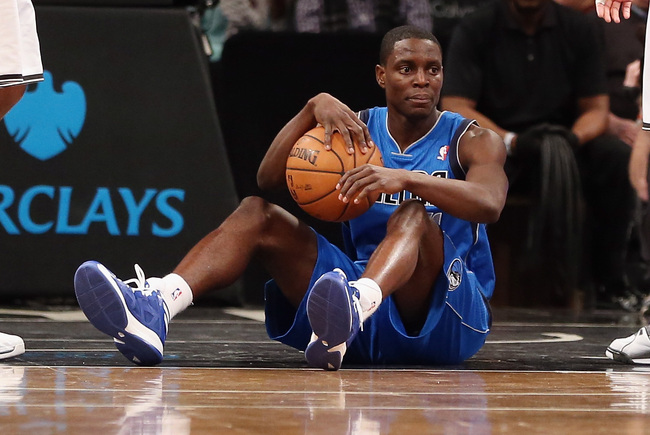 Bruce Bennett/Getty Images
Darren Collison was solid last year, contrary to what general perception would say. Cast against the backdrop of greatness expected in Dallas, Collison was underwhelming, but it was illogical to think of him as a replacement for Deron Williams.
The speedy point guard ended up averaging 12.0 points, 2.7 rebounds, 5.1 assists and 1.2 steals per game while shooting 47.1 percent from the field and posting a 16.3 PER.
Was he a star?
Of course not, and that's what the Mavericks are eventually hoping to find at point guard. But he was a serviceable point guard.
Now he has a chance to use his quickness and offensive talent in even shorter bursts, which means that defenders will have a hard time staying in front of him. He'll be a great change of pace whenever Chris Paul needs to take a rest.
6. C.J. Watson, Indiana Pacers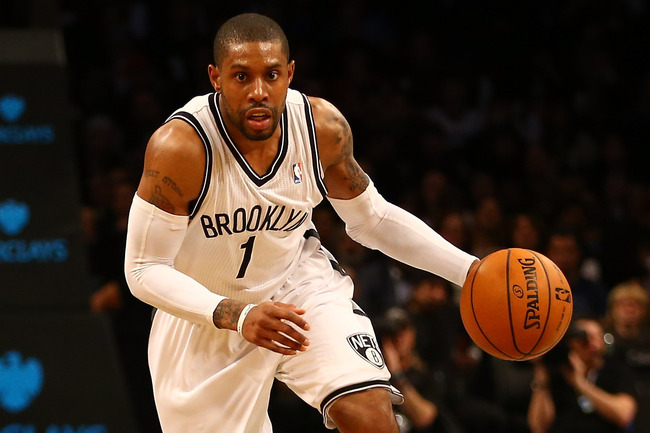 Al Bello/Getty Images
During the 2012-13 season, the Indiana Pacers had one of the worst benches in the NBA.
According to HoopsStats.com, only the Portland Trail Blazers scored fewer points without their starters. To put it in perspective, the Pacers scored 24.1 points per game with the bench, well behind the league-leading Dallas Mavericks and their 41.5 points per contest.
That's not going to get the job done, particularly with the Eastern Conference getting tougher and tougher.
The Brooklyn Nets and Chicago Bulls will be strong contenders this season. And, of course, there are the Miami Heat. A bench isn't just a luxury but rather a necessity.
Last season, D.J. Augustin was a massively negative contributor, and that's what C.J. Watson has to change. As shown by Basketball-Reference, the Pacers scored 6.5 fewer points per 100 possessions and allowed an additional three when Augustin was on the court.
Compare that to how the Brooklyn Nets performed with Watson on the floor.
While the offense declined slightly once Watson took the court (how could it not with Deron Williams as the starter?), the defense was marginally better. He's not worth starting as the floor general, but he'll prevent too much of a decline when George Hill needs a breather.
5. Tyler Hansbrough, Toronto Raptors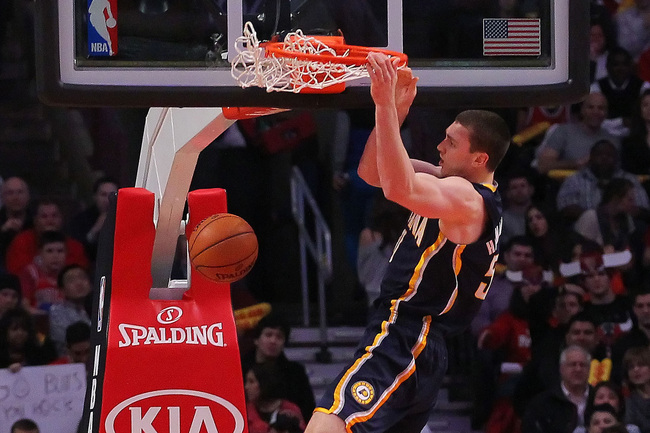 Dennis Wierzbicki-USA TODAY Spor
Tyler Hansbrough has his flaws.
The big man is quite limited on offense, but he's a fantastic energy guy. While he hasn't been able to offensively overpower players like he did in college, he's translated his hustle into fantastic defensive basketball.
He might not get mentioned with the other great defenders in the league, but Synergy Sports (subscription required) would beg to differ.
The big man allowed only 0.72 points per possession during the 2012-13 campaign, his final season with the Indiana Pacers. That ranks him 14th in the league, and it's a mark that's depressed by his weakness as an isolation defender.
However, he's elite in post-up situations and when guarding roll men. Respectively, he allowed 0.58 (eighth in the NBA) and 0.52 (third) points per possession.
That's a hell of an addition for a Toronto Raptors squad hoping to jump into the postseason picture.
4. J.J. Hickson, Denver Nuggets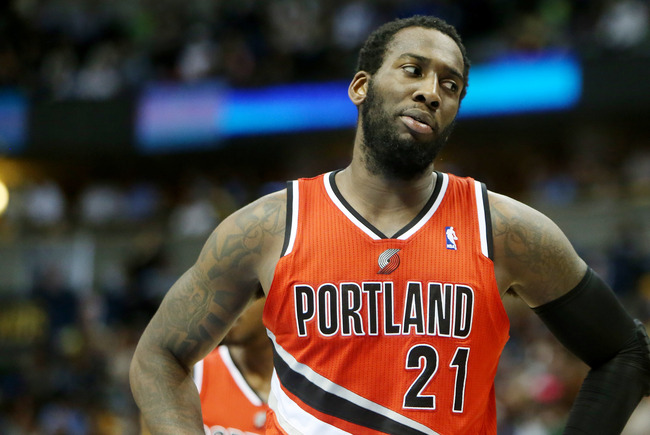 Chris Humphreys-USA TODAY Sports
J.J. Hickson was a competent starting center for the Portland Trail Blazers, but there's a reason that Rip City spent the offseason trying to find a way to upgrade at the 5. While Hickson is solid, he's not a player who can hold down the paint defensively, and he's a limited offensive contributor.
Basically, the 6'9" N.C. State product is best suited for a role off the bench, where he can capably back up both the starting center and the starting power forward.
That's the exact role he found with the Denver Nuggets, except he'll be even more important than the typical first big off the bench.
JaVale McGee isn't exactly the most trustworthy 7-footer in the NBA.
On one play, McGee can convince everyone that he's a future All-Star, but then he'll experience a complete mental lapse on the next trip down the court.
If he's expected to play around 30 minutes per night, there will be some nights when coach Brian Shaw has enough and benches the starting big man. And Hickson will be expected to pick up the slack.
All in all, the Nuggets offseason was pretty terrible.
But this and the Nate Robinson signing at least helped the team remain true playoff contenders, and the latter received way more attention than the former.
3. Dorell Wright, Portland Trail Blazers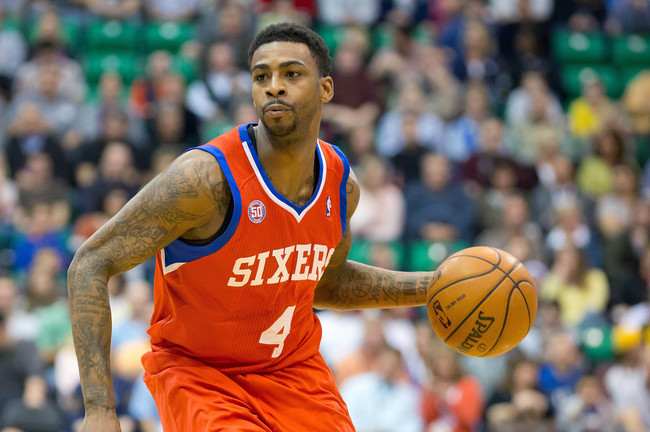 Russ Isabella-USA TODAY Sports
Remember what I said about the Indiana Pacers' bench squad last season?
Part of it was that the Portland Trail Blazers were the only team with a second unit that scored fewer points. And it wasn't even close.
Rip City was in desperate need of quality backups at just about every position, and Portland most assuredly found them. This is now a dangerous team capable of advancing to the postseason and making a little bit of noise, but only if the young players continue to improve.
Now while the acquisitions of Mo Williams, C.J. McCollum, Thomas Robinson and Robin Lopez were widely recognized—still to varying extents—as quality moves, Dorell Wright flew under the radar when he made the transition from the Philadelphia 76ers to the Blazers.
Wright averaged 9.2 points, 3.8 rebounds and 1.9 assists per game during his final season with Philly. He struggled with his shot throughout the year, and a change in scenery will serve him well. We're only two seasons removed from his breakout campaign with the Golden State Warriors, and he is still just 27 years old.
All the Blazers need from him is some shooting off the bench, and that's exactly what Wright can offer.
And then some.
2. Mike Dunleavy, Chicago Bulls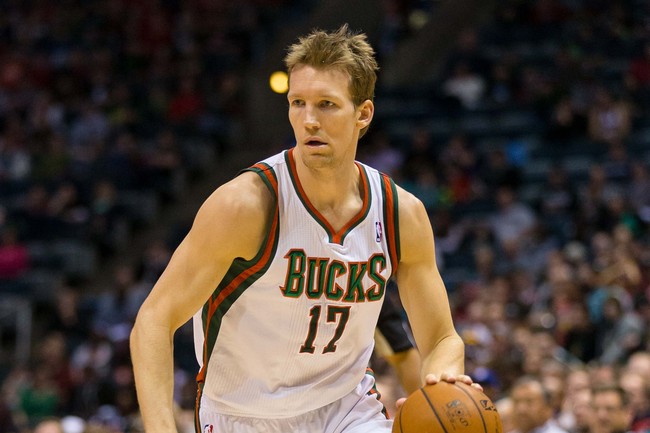 Jeff Hanisch-USA TODAY Sports
While the Memphis Grizzlies made far fewer three-pointers during the 2012-13 season, the Chicago Bulls were the only team that drilled less shots from the outside. They had great interior presences but just couldn't space the court well.
Losing Nate Robinson and Marco Belinelli won't help much with that either, but the return of Derrick Rose and the acquisition of Mike Dunleavy will help stabilize the perimeter game. So too will the improvement of Jimmy Butler.
Dunleavy is the key free-agent signing here, and that didn't get too much attention from the media when it happened.
Last season, the Milwaukee Bucks sharpshooter shot 42.8 percent from beyond the arc and attempted four triples per game. That combination was met or exceeded by only 24 other qualified players in the NBA.
He will aid the Bulls' outside shooting, and he was sorely needed given the other moves that were made this offseason.
1. Jarrett Jack, Cleveland Cavaliers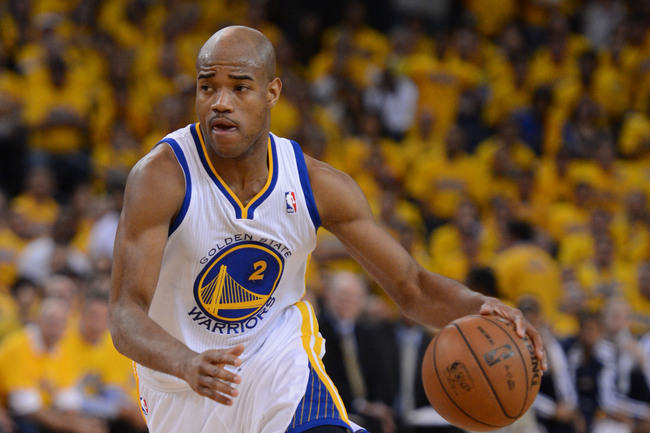 Kyle Terada-USA TODAY Sports
It's still shocking to me that the Jarrett Jack signing received such little attention.
Jack was a strong Sixth Man of the Year candidate with the Golden State Warriors, and that's what will happen once more now that he's in the perfect role with the Cleveland Cavaliers. He's backing up both Kyrie Irving and Dion Waiters to some extent, and the two young guards will need a capable veteran presence to keep them strong.
Plus, with Irving's injury history, it's almost a certainty that Jack will be playing a bigger part during some games.
He's a solid, well-rounded point guard who can contribute no matter what role he's in. And he'll fill a whole bunch of different ones on this team because he'll end up being the lead guard and primary source of scoring off the bench at times and a co-lead guard alongside either Irving or Waiters at others.
The Cavaliers need veteran presences to bolster their playoff chances, and they've found one. Not only that, but they landed the biggest sleeper free agent of the offseason in the process.
As a result, the Eastern Conference can no longer sleep on the Cavs.
Keep Reading