7 NBA Players Who We Can't Wait to See with Their New Team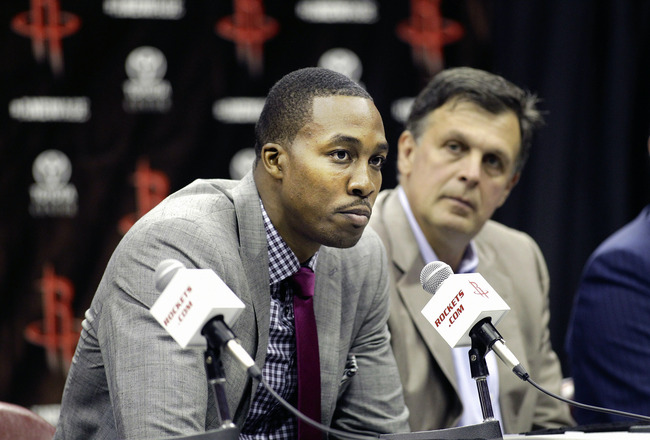 Bob Levey/Getty Images
Players change teams every offseason. Sometimes the moves are mundane (like Corey Brewer going from the Denver Nuggets to the Minnesota Timberwolves) and fail to change all that much about either team involved.
But other times, when the player has a big name or is an up-and-coming star, seeing him in a new jersey is exciting, with results that actually matter.
Here are seven such players who changed teams this offseason. They're ranked subjectively from least to most exciting.
7. Monta Ellis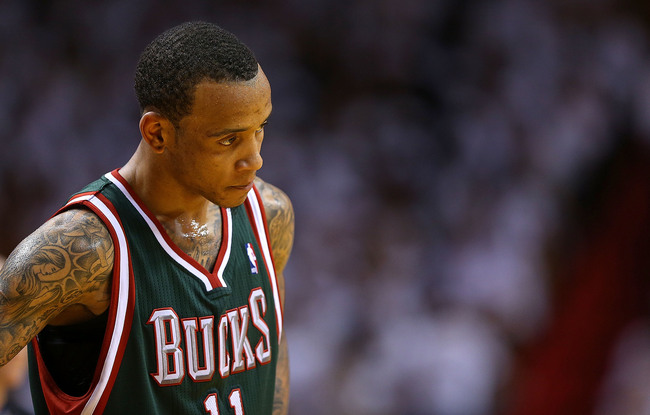 Mike Ehrmann/Getty Images
Every player has an imaginary pendulum swinging back and forth, measuring how they're perceived against how much they produce. In the case of Monta Ellis, that pendulum has been stuck to the negative wall for quite some time.
His game has (rightfully) been chewed apart as inefficient and unwise, but the downside of all this criticism is it weighs heavy on why Ellis is in the league in the first place.
He can score lots of baskets. That's good stuff, an important skill that's been masked in part by the powers of a statistical revolution that (again, rightfully) has placed an emphasis on where and how baskets are scored. We're no longer satisfied with the scoreboard changing; we want to know why, and answering that question with Monta Ellis as the trigger man hasn't been pleasant.
The skill is there, though. In Dallas, with Dirk Nowitzki and Rick Carlisle, it'll be interesting to see if Ellis can trim the fat on his obviously impressive offensive repertoire.
6. Al Jefferson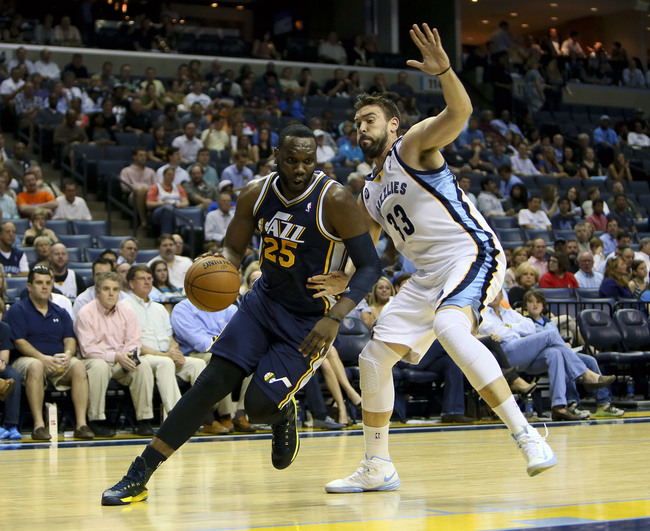 Spruce Derden-USA TODAY Sports
After learning new Charlotte Bobcats head coach Steve Clifford has no intention on letting Al Jefferson plant himself on the left block, forcing his teammates to stand around and watch, this signing doubled in intrigue.
Jefferson is arguably the best player in the league to have never made an All-Star team, and how Charlotte chooses to use him, and how he's able to make up-and-comers like Kemba Walker, Michael Kidd-Gilchrist and Cody Zeller better, should make the Bobcats an interesting team for the first time in years.
He's constantly played the part of "nice guy on a bad team," and it'll be interesting to see if Jefferson can serve as the catalyst who can turn around one of basketball's saddest franchises.
5. Brandon Jennings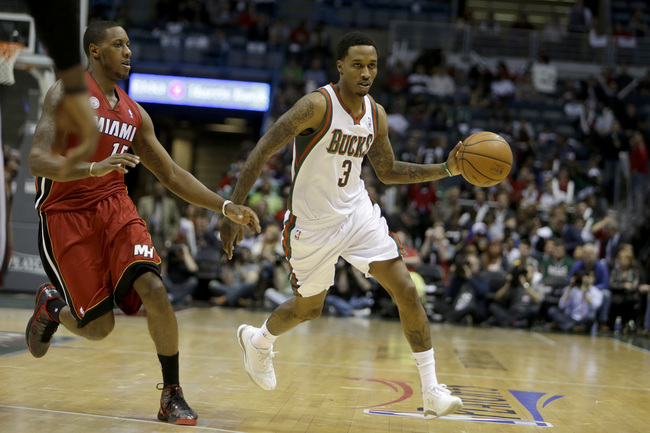 Mike McGinnis/Getty Images
Brandon Jennings is surrounded by more skill than ever before, and that's exciting for a young, talented point guard who's spent his first few years in the league overwhelmed with too much responsibility.
With Andre Drummond, Greg Monroe and Josh Smith, Jennings has a multitude of options each time down the court, and the pick-and-roll wizardry that could potentially take place makes the Detroit Pistons one of the most exciting teams in the league.
Jennings is the main reason why.
4. Andrew Bynum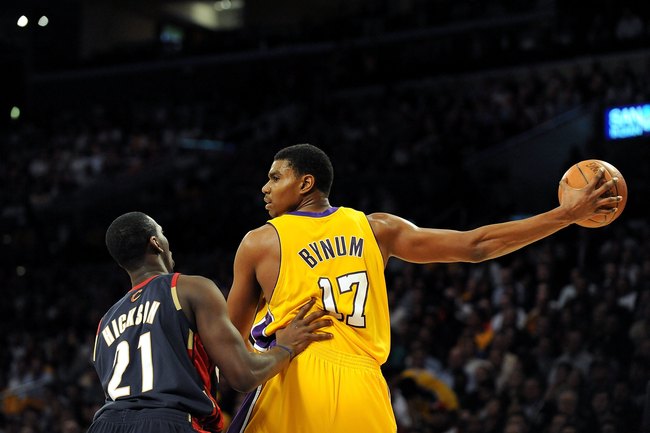 Harry How/Getty Images
The league is better when its All-Star talent plays at an All-Star level. Like him or loathe him, the NBA would've been more a more attractive product last year had the Philadelphia 76ers featured Andrew Bynum, an enormous urchin, night in and night out.
He's now on his third team in three years, with 500 questions per every one answer surrounding the strength of his joints. Will they shatter? Will they hold up? Will he lead Cleveland to the playoffs? Will he never play a game?
With Kyrie Irving, Anthony Bennett, Anderson Varajao and Tristan Thompson, the pressure is off Bynum, for now. Even if his marriage with Cleveland doesn't turn into a roaring success, the pressure that hung on his shoulders in Philadelphia won't exist in his new home, thanks to Kyrie Irving.
But for those who crave reached potential, here's to hoping the marriage works out.
3. Kevin Garnett
USA TODAY Sports
If you think Kevin Garnett is too old to have any say as to who wins the 2014 NBA Championship, just look at how well the No. 7 seed Boston Celtics played last season when he was on the court.
According to NBA.com/stats, in 2022 minutes of Garnett ferocity last season, the Celtics gave up just 96.2 points per 100 possessions. The 1946 minute exposition that lacked Garnett was less aggressive, less entertaining and, most importantly, less effective, with Boston allowing 104.6 points per 100 possessions.
Now that he's in Brooklyn, with Paul Pierce, Joe Johnson, Brook Lopez and Deron Williams, situated back at the position he's most comfortable playing—in a role where all he really needs to do is rebound, anchor the defense and score whenever he finds himself one-on-one in a suitable mismatch—the Eastern Conference could once again be dictated by Kevin Garnett's influence.
2. Jrue Holiday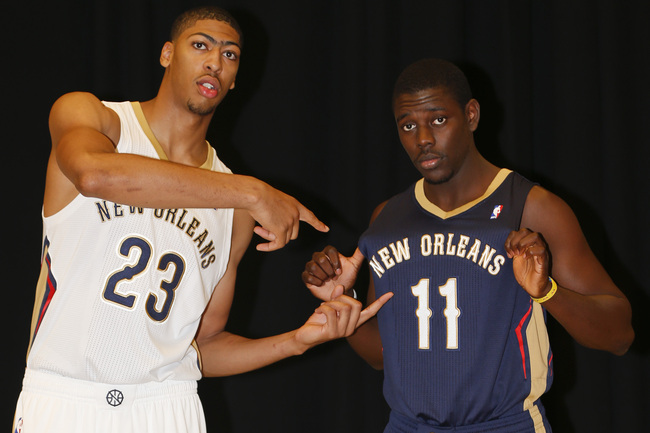 Derick E. Hingle-USA TODAY Sport
Jrue Holiday was the most surprising All-Star last season, but far from the least deserving. In the NBA's Golden Age of Point Guards, Holiday is the rare breed who possesses inherent authority on both ends of the floor.
He can shoot threes, penetrate at will and defend on the ball. Last year, as the sole proprietor of offense in a Philadelphia stink hole, Holiday eventually found himself gasping for air, and by season's end he was a league leader in turnovers.
Next season, surrounded by some of the finest young talent in the league, Holiday's star should shine even brighter. Now armed with Anthony Davis and Ryan Anderson as pick-and-pop partners, playing beside two guards who've displayed an affinity for scoring without help (Tyreke Evans and Eric Gordon), Holiday's burden has all but disappeared.
Getting to see him operate against defenses that have more to worry about than him alone should be awesome.
1. Dwight Howard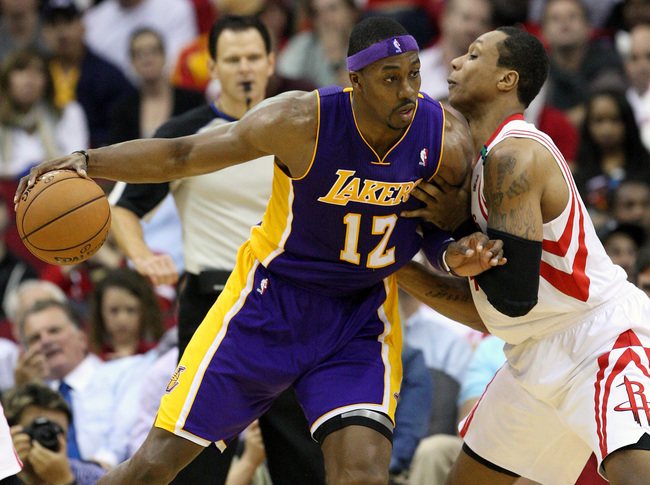 USA TODAY Sports
Dwight Howard is the obvious No. 1 on this list not just because he's obviously the best player, but also because his decision to move from Los Angeles to Houston has the potential to alter NBA history.
This sounds hyperbolic, but really, it's not. Howard's impact on the Western Conference alone should be seismic, with the Daryl Morey-helmed Rockets now in position to take over what was once believed to have Kevin Durant's name on it for the next eight years.
Howard's move revised the league's power structure, and could set up a rare, dynastic situation for the Rockets. We haven't even mentioned how downright fun it'll be to watch Howard play besides James Harden, Jeremy Lin and Chandler Parsons.
The pick-and-roll, as a tactic, will almost certainly be elevated to a higher plane.
Keep Reading