Manager Fredi Gonzalez's 5 Smartest Moves of the 2013 Season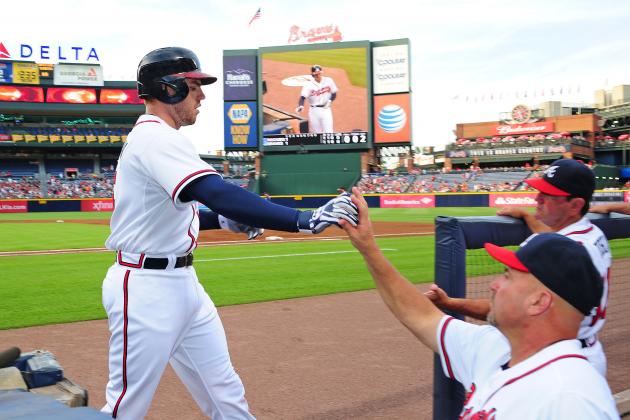 Scott Cunningham/Getty Images

There have been ups and downs for manager Fredi Gonzalez in his three seasons as manager for the Atlanta Braves, but he has mostly pushed the right buttons in the 2013-14 season.
The Braves (74-47) have won 20 of 26 games after the All-Star break to give themselves a 14.5-game lead over the Washington Nationals in the National League East.
While the Braves entered 2013 with a talented roster, most analysts considered the Nationals the favorite to win the division.
The Braves have exceeded those expectations and surpassed the Nationals as the clear favorite in the division. Gonzalez deserves some credit for that success.
Here's a look at his five smartest moves of the 2013-14 season.
Begin Slideshow

»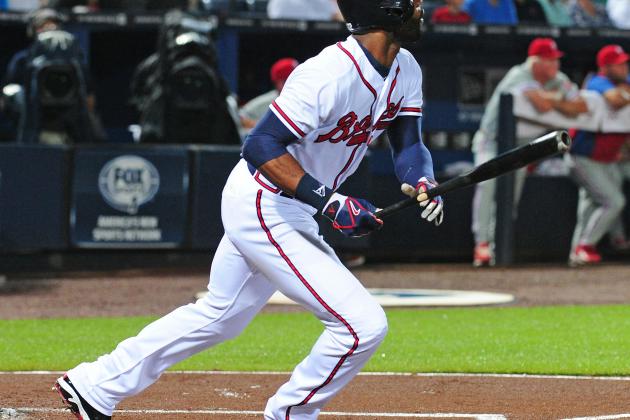 Scott Cunningham/Getty Images

Standing 6'5" and 240 pounds, Jason Heyward doesn't look like a prototypical leadoff hitter.
However, both Heyward and the team have caught fire after Gonzalez inserted him into that role.
The experiment began on July 27 in a 2-0 win over the St. Louis Cardinals.
Since that day, the Braves are 16-2. Meanwhile, Heyward is hitting .371 with a 1.029 OPS and 20 runs scored in that span.
He has raised his batting average 35 points, on-base percentage 27 points and OPS 79 points since moving into the leadoff spot.
It's safe to say Heyward has found a home in the batting order for this season, and Gonzalez deserves credit for making that call.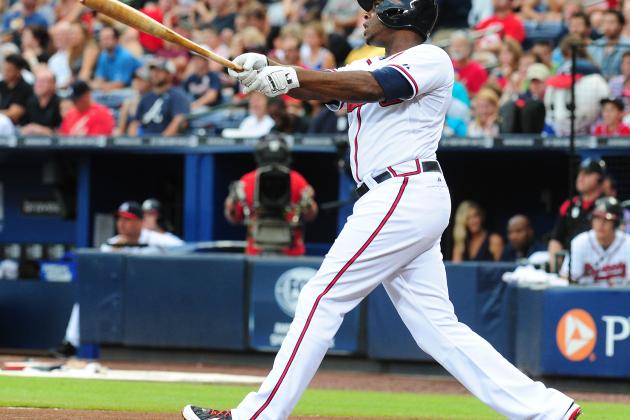 Scott Cunningham/Getty Images

Even after moving Heyward to the leadoff spot, Gonzalez could have used a couple other players in the No. 2 hole (Andrelton Simmons or Chris Johnson).
Surprisingly, Gonzalez moved Justin Upton to that spot—a player more known for his run-producing ability.
Like Heyward, the younger Upton has caught fire.
After hitting four combined home runs in May, June and July, Upton has already hit six in the month of August.
In 19 games, he is hitting .380 with a .463 OBP in the No. 2 hole to help raise his average 22 points and OBP 21 points for the season.
This was an unorthodox call by Gonzalez, but it has paid off in a big way.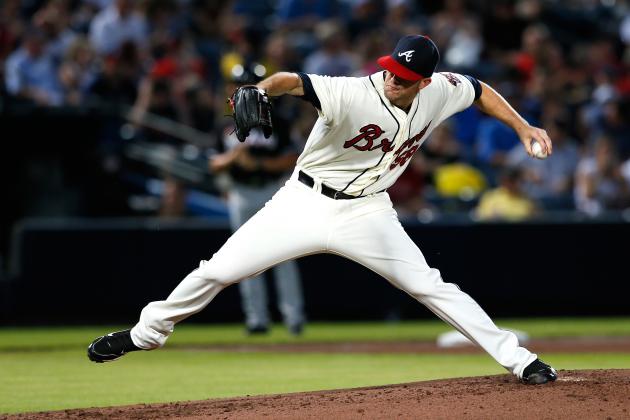 Kevin C. Cox/Getty Images

Entering this spring training, both Sean Gilmartin and J.R. Graham looked to be ahead of Alex Wood to be the next man in line for a spot in the rotation.
Now, Wood is emerging as an important starter in the rotation while both Gilmartin and Graham are struggling with injuries in the minors.
Credit goes to Wood for showing he had MLB stuff this spring training (1.29 ERA in seven innings), but also to Gonzalez, who has steadily increased his role.
Wood, who pitched just 114.2 innings in the minors, started in the bullpen and has since moved into the rotation.
He is 2-1 with a 3.08 ERA as a starter and has allowed just one earned run in his last two starts (12 innings) while striking out 10 batters.
The 22-year-old has shown good composure on the mound as his role has increased.
Gonzalez has shown trust in the young left-hander on a team with deep playoff aspirations.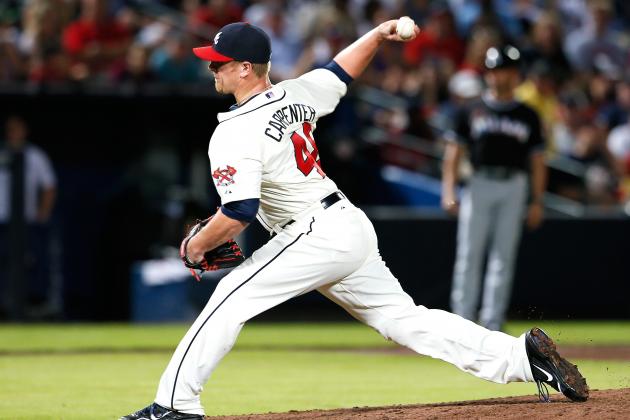 Kevin C. Cox/Getty Images

David Carpenter made his Braves debut on May 10 in an 8-2 loss to the San Francisco Giants and has since seen his role increase into more meaningful action.
He has transformed from a seldom-used reliever into a legitimate option at the end of games for Gonzalez.
In August, Carpenter has recorded three holds and a win and has pitched in the seventh inning or later in each outing.
The 28-year-old has recently succeeded in setup opportunities with Jordan Walden injured.
Sporting a mid-90s fastball and 1.96 ERA for the season, Carpenter will be an important piece in the bullpen the rest of the season.
Gonzalez has trusted Carpenter in key situations as the season has progressed, which has only strengthened an already deep bullpen.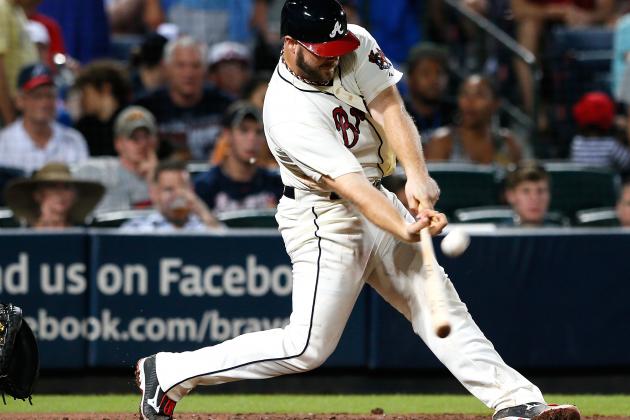 Kevin C. Cox/Getty Images

It's easy to forget now, but just five months ago it was a question as to whether Evan Gattis would make the MLB roster.
Thankfully for Braves fans, Gonzalez used a spot on Gattis and has kept him on the roster even as players got healthy.
There were talks of Gattis returning to the minors upon Brian McCann's return to the lineup to get more at-bats and prepare for the future starting catcher job.
However, Gattis has been able to get steady at-bats with the Braves, playing catcher, left field and some first base.
More importantly, he has thrived in key situations as a pinch-hitter—hitting four home runs and driving in 11 runs in just eight at-bats.
Perhaps Gattis could benefit from a full-time role in the minors.
However, his services with the MLB have clearly been needed, and I don't blame Gonzalez for managing for the present.
All statistics provided by Baseball-Reference.