Blueprint for Paul, Griffin to Transform Clippers into Legit Title Threat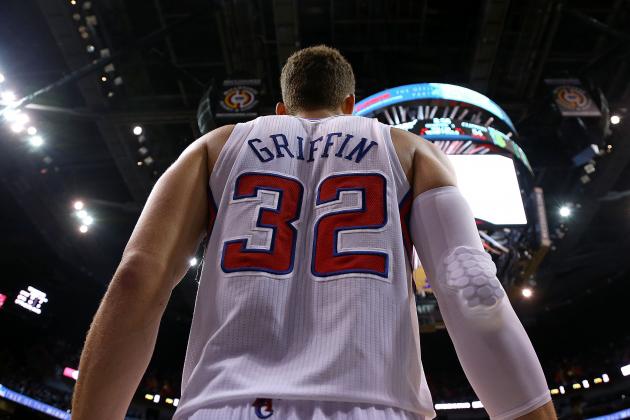 Mike Ehrmann/Getty Images

Chris Paul knows how to say all the right things, but don't confuse his latest comments with empty gestures and window dressing. This is something the Los Angeles Clippers needed to hear—Blake Griffin chief among them (via ESPNLosAngeles.com's Ramona Shelburne):
"Blake is one of those guys where his age has nothing to do with anything," Paul said in a phone interview with ESPNLosAngeles.com on Aug. 6. "People may say he's a young guy, but he's been special in this league, he's been an All-Star. His voice carries a lot of weight, and I think our team will definitely go as Blake goes."
It's a thought that's as terrifying as it is true, grounded in two underwhelming playoff appearances that Clippers fans would like to partially forget. Though 2012-13 was the first time in franchise history this club has won more than 50 games, it was all the harsher a reminder that Los Angeles still has a long way to go.
To some minds, having Doc Rivers run the show may be good enough. He has the championship pedigree and zealous commitment to defense LA needs to join the elite ranks of Western Conference contenders. He has a history of coaching the kind of larger-than-life personalities he's inheriting in Paul and Griffin, too.
This summer's roster reformatting could also further the cause. There's no doubt J.J. Redick and Jared Dudley's catch-and-shoot credibility will make CP3's life easier (as will Darren Collison's ability to relieve him off the bench).
For all the front office's efforts, though, this isn't just a team that will go as Blake goes—it's a team that goes as he and Paul go together. And together, they still have some work to do.
Begin Slideshow

»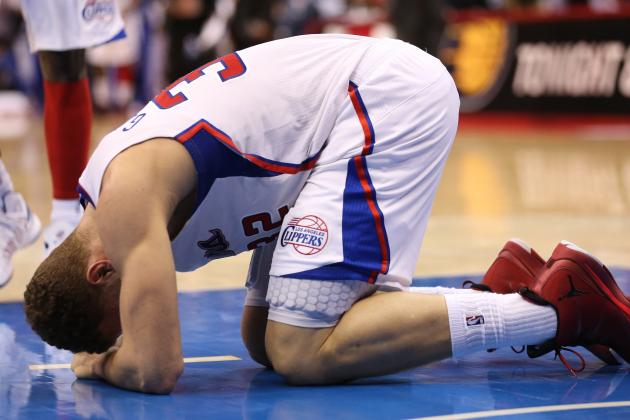 Stephen Dunn/Getty Images

Blake Griffin didn't make his way into every last Kia commercial on account of push shots and jumpers. His basketball fortune may be mostly attributable to skill, but there wouldn't be an extensive endorsement history without all the highlight-worthy dunks.
Those dunks come at a price, though. Griffin's aggressive attempts to score through and over the opposition put him at increased risk of injury. Since missing his entire rookie season after knee surgery, Griffin's record of health has been solid. He's played in all but 18 regular-season games throughout the last three seasons.
Some cause for concern remains nevertheless. Griffin incurred an ankle injury prior to Game 5 of LA's first-round series against the Memphis Grizzlies, after which he was limited to a total of just 34 minutes and 13 points in Games 5 and 6 combined. A year earlier, Griffin hurt his knee against the Grizzlies during an attempt to crossover and drive on Marc Gasol.
On the one hand, that's the kind of offensive assertiveness you'd like to see, especially during the postseason. On the other hand, Gasol gave Griffin all the room in the world to take a jumper.
The key for Griffin going forward will indeed be minimizing his exposure to unnecessary contact. As much as there's to like about his instincts, there's even more to like about him remaining on the floor.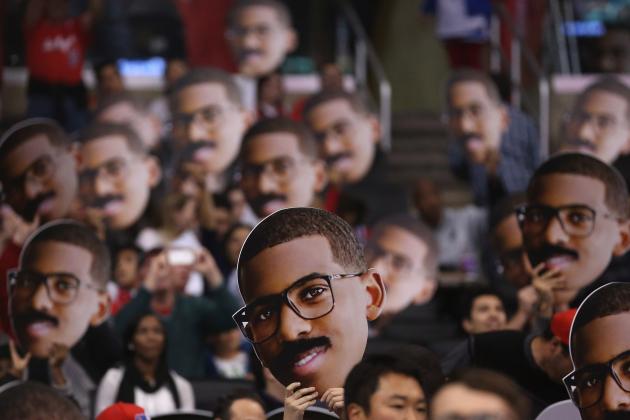 Stephen Dunn/Getty Images

That new identity probably shouldn't be Cliff Paul, and probably shouldn't be all about Chris Paul either.
Not entirely.
The Clippers' future has to be about more than assisting others. It has to be about the others themselves. Unfortunately, that complicates the Batman and Robin routine to some degree, or at least the open celebration thereof. Paul and Griffin's indispensability will remain a fact of life in Los Angeles, but the supporting cast can't be reduced to the functions of their ostensibly limited roles.
They need to know those roles matter, that they're playing for more than their next contracts and that they have just as much of a stake in all this as their two fearless leaders. That's been the crucial difference for teams like the Miami Heat and San Antonio Spurs. From veterans like Ray Allen to newer faces like Danny Green, the "others" on these teams know just how important they are.
In theory, Paul should be able to instill that confidence every bit as well as LeBron James and Tim Duncan have with their respective teams. At times, he appears to have done just that with the likes of Matt Barnes or DeAndre Jordan. Other times, however, look a lot more like Game 6 against Memphis, when no one besides Paul and Jamal Crawford scored in double-figures.
Paul and Griffin will know best how to empower their compatriots, but they'll do so against a backdrop that's hardly working in their favor—one principally defined by star-crossed publicity and an evolving roster that's yet to enjoy an extended opportunity to feel comfortable in its own skin.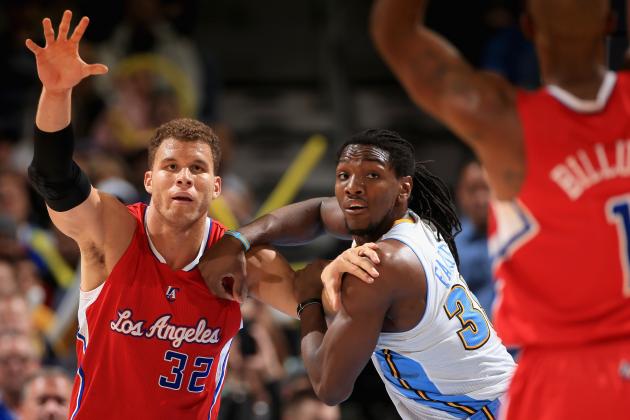 Doug Pensinger/Getty Images

In response to Paul's comments about the Clippers' dependence on Griffin, the 24-year-old star didn't shy away from the pressure. He added to it (via ESPNLosAngeles.com's Ramona Shelburne).
[Paul] has a huge role on this team. He's been the guy who has closed out a lot of games late for us. But in my mind, this is the year I need to step into that role and really help him shoulder that load. I'll be right there with him at the end of games, being the guy that he can always count on.
It's safe to say Griffin will indeed be there at the end of games. Whether Paul can "always count on" him remains a less-safe assumption.
According to Basketball-Reference.com, Griffin made 55 percent of his fourth-quarter field-goal attempts last season. That's the good news. The problem is that he only took 131 of his attempts in those fourth quarters—all season. Compare that to the 451 attempts he took in first quarters (or his 355 third-quarter shots), and you can see why finishing what he started hasn't been Griffin's strong suit.
Some of that has to do with games slowing down in the fourth, and some of it to do with defensive schemes attempting to force the ball out of his hands (or send him to the free-throw line).
But lurking variables don't make Griffin's contributions any less essential. He's an efficient scorer and an increasingly versatile one at that. When he touches the ball late in games it opens things up for Paul and an increasingly impressive arsenal of three-point shooters. But the Clippers will only vindicate their perceived potential to whatever extent Griffin starts taking games over when they're on the line.
This isn't about eschewing the game plan in favor of hero ball. It's about making sure Griffin's dominant enough for that game plan to work in the first place.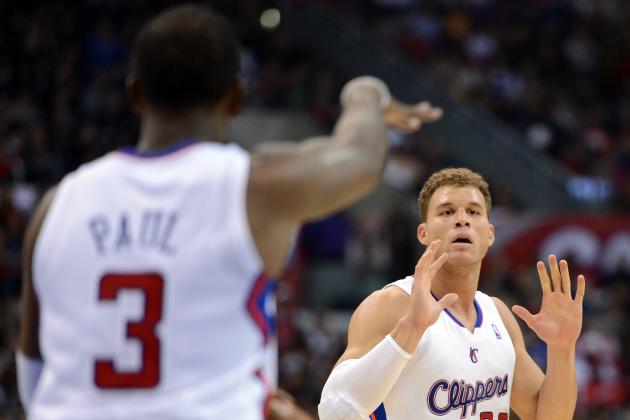 Harry How/Getty Images

Chris Paul will continue making most of the deliveries in Los Angeles, but that's no reason for Blake Griffin to stop practicing his best Mailman impersonation.
For all the X and O platitudes we associate with the Clippers' "next step," the most crucial factor may have more to do with the relationship between this team's two biggest stars. Not that this relationship has ever been completely sour—but chemistry demands more than professional courtesy and public appearances.
Fortunately, Paul and Griffin appear to have already acknowledged as much and began working toward an improved (and more effective) bond back in April when LA's otherwise successful campaign began hitting some snags. According to the Los Angeles Daily News' Vincent Bonsignore, Griffin said the two talked and focused on how they could improve their working relationship in the here-and-now:
We talked about how we always need to be on the same page. We always need to be communicating. Even if we might not have a good offensive game we can still contribute defensively and by passing the ball and in how we talk and how we lead during timeouts. Things like that, we can always do well. We always have control over those things.
It's a start. And while it's hard to know how much it will help, this is an important step in the only direction Los Angeles can afford to go.
It might even be a step toward a still-untapped Stockton-Malone dynamic.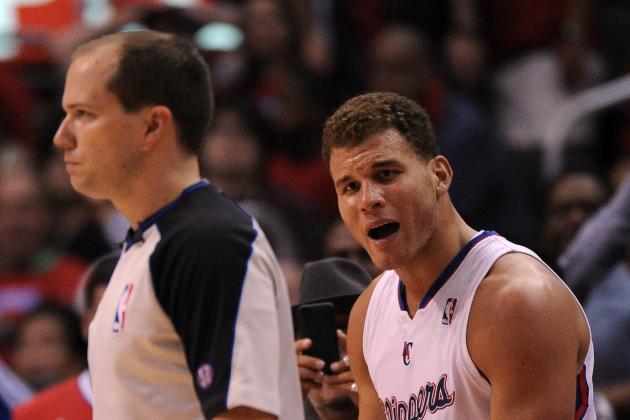 Harry How/Getty Images

I can't be absolutely sure the Los Angeles Clippers complain more than most teams, and I know they're far from the only floppers out there, but examples of either phenomena only serve to further a perception that these guys are still better at whining than winning. That may or may not be a fair assessment, but it's not an assessment anyone wants to hear.
For all I know, the Clippers themselves couldn't care less about how they're perceived. But they should.
The teams that win championships are the ones who instill fear. There's no one way to do so. Had the San Antonio Spurs emerged victorious in June, we'd have been reminded that smoothly-executed systems quietly intimidate just as much as any Lob City. Instead, we were reminded there's still nothing scarier than LeBron James with the ball in his hands down the stretch.
The Clippers don't scare anyone, and that's baffling. They should have been taken more seriously last season and the season before that, by virtue of their talent alone if nothing else. And yet, first or second-round exits feel like LAC's new norm.
It's an improvement over old norms, but it's not the vibe you get from a championship-caliber operation.
If this team doesn't complain or flop as much as meets the eye, now is its opportunity to prove it. Nothing would turn heads around the league more than the calm, cool demeanor of a team that knows it can win it all even when the calls aren't going their way.
Setting that tone will start with Doc Rivers, but it won't mean a thing without total buy-in from Chris Paul and Blake Griffin. This team goes as they go, and they aren't going far wearing their coping mechanisms on their sleeves.