WWE SmackDown: 5 Storylines to Watch for August 16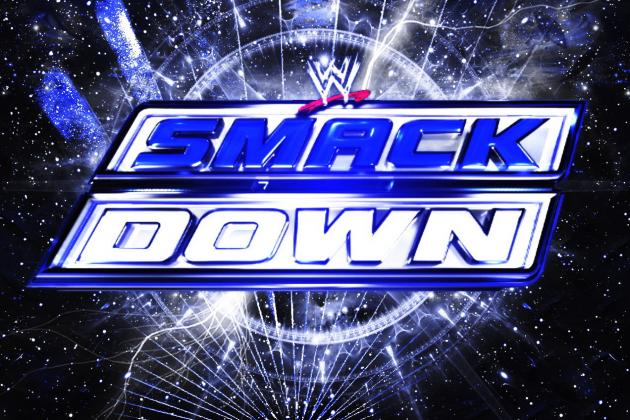 WWE.com
This is it. We are just days away from SummerSlam, and SmackDown is literally WWE's last chance to plant seeds for the pay-per-view.
This is WWE's second-biggest event of the year, but the stacked card may end up making it into the PPV of the year.
This week's SmackDown will feature several matches with SummerSlam participants, but one big story will involve Big Show's return to the ring.
If you don't like spoilers, then you are in the right place. This slideshow will examine five storylines to watch for on SmackDown this week, spoiler-free!
Begin Slideshow

»
Divas champ AJ Lee and her new bestie, Layla, are scheduled to face the powerful duo of Natalya and Kaitlyn.
Natalya has been given some more screen time lately to help push Total Divas, but anything that gets the very talented Natalya in the ring is fine with me.
Kaitlyn and AJ are scheduled to take part in a mixed tag match at SummerSlam, so this is just another stop on the way toward their PPV match, but Layla is the real unknown here.
Why did she turn on Kaitlyn? Is she really friends with AJ, or is she just getting close to the champ so she can turn on her like she did with Kaitlyn?
Divas matches never seem to get people excited, but this tag match has some of the best female talent WWE has to offer, so it could end up being better than people think.
Main Event featured Cody Rhodes taking on Alberto Del Rio, so it only makes sense that Rhodes and Del Rio's rivals for SummerSlam would have a match on SmackDown.
Like their opponents for SummerSlam on Main Event, Christian and Damien Sandow could end up stealing the show on SmackDown. These two have been in the ring together before, but not so many times that we are tired of seeing them face off.
What is interesting is, either of these men could win the World title at SummerSlam, or both of them. Sandow could cash in on Christian if he wins the World title, so this could be a taste of a future World title feud.
Big Show made his return to WWE this past Monday when he helped send The Shield running, but he will make his in-ring return on SmackDown.
The Shield is scheduled to take on Mark Henry, Big Show and RVD in six-man action, and, for once, it feels like a fresh match.
The Shield had run through just about everyone in WWE before Henry, RVD and Big Show all made their returns recently, so this will be a nice change of pace from The Shield's usual matches.
Dean Ambrose is scheduled to take on RVD for the U.S. title at SummerSlam, but this match might indicate that Henry and Big Show will be challenging for the tag titles.
The Shield might end up leaving SummerSlam with a lot less leather and gold, but we have to wait and see.
The Miz has taken a bit of a break from the ring lately in favor of commentating and a job hosting SummerSlam, but this Friday will feature "The Awesome One" getting back in the ring.
The Miz will be squaring off against "Real American" Jack Swagger in a singles match, but expect Zeb Colter and Antonio Cesaro to be close by.
The fact that this match is even taking place is a bit of a surprise. Usually, WWE would focus on all their feuds on the final show before a PPV, but this match has no previous feud.
Seeing The Miz get back in the mix should be interesting. He has been out of the hunt for any titles for quite some time, so, perhaps, WWE is gearing up to get him back in the title picture.
Daniel Bryan and Wade Barrett will do battle one more time before SummerSlam. Some people may ask "Why is Bryan facing Barrett again after beating him twice?"
As a man with a beard, I get it. Barrett is still upset after having his beard shaved off by Bryan, and he is still looking to get his revenge.
A beard is a part of you, and having it forcibly removed is like losing a piece of yourself, so it is understandable that Barrett will not let the issue go.
This match will be no disqualification, so expect "The British Brawler" to look for violent ways to hurt Bryan before his match on Sunday.
This is the final show before SummerSlam, so expect WWE to tie a bow on all their feuds heading into Sunday. What matches are you looking forward to at SummerSlam?
Thanks for reading and follow me on Twitter @BR_Doctor.