WWE Superstar Alberto Del Rio is not boring, but his current WWE World Championship reign is.
Ever since defeating Dolph Ziggler for the title this past June at Payback, Del Rio has had a lackluster reign.
In attempting to keep Del Rio relevant as a top heel in the WWE Universe, he turned on his personal valet and friend, Ricardo Rodriguez, to little reaction. Attacking Rodriguez would have had much more of an impact with some sort of friction brewing between them.
With Rodriguez off television for the past month, the quick destruction of the friendship had little effect in making Del Rio more of a heel. It seemed to get a lukewarm response from the WWE Universe, and no momentum was built from it.
The main problem with Del Rio's current title reign is that he does not have a compelling angle.
Del Rio has been involved in excellent matches recently with Ziggler, CM Punk, Chris Jericho, Rob Van Dam and Christian amongst other Superstars. None of these matches has led to feuds worth caring about, as Del Rio's time has been spent complaining more than anything else.
Unfortunately, Del Rio's championship reign has been marked by his unwillingness to want competitive matches. His main feud has been an uninspiring one with Smackdown general manager Vickie Guerrero over not allowing him to wrestle Rodriguez at SummerSlam.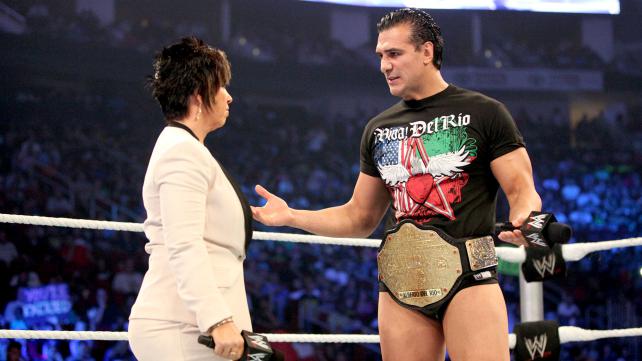 The crux of Del Rio's role as champion has been to complain to Guerrero about matches that he is put in by her. He did this on last week's Smackdown when he had to face Christian in a non-title match.
Del Rio's behavior as a champion who wants to take the easy way out is making his title reign stale. The only reason for this behavior is to demonstrate that Del Rio is a heel.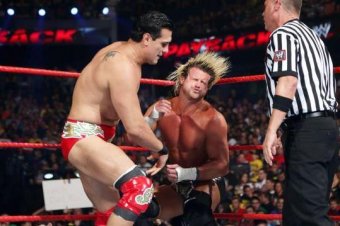 The start of his championship reign was very exciting, as he brutally beat up Ziggler with a series of attacks to the head.
Quickly, the feud lost momentum, as the disintegration of the relationship between Ziggler and A.J. Lee slowly started to take shape after Payback. Del Rio may have still been feuding with Ziggler, but the real focus had nothing to with the championship at all.
Not being able to fully utilize his heel persona to its fullest, Del Rio has been in a series of exciting matches without much personality to display. Unfortunately, his constant complaining has resulted in a championship reign with little excitement.
SummerSlam is the ideal time for Del Rio to lose the championship and end his unmemorable reign.
Christian would make an ideal champion, as he is a relatively fresh face after his long absence from WWE television. With another championship reign, Christian would be able to win that elusive "one more match" to make his career even more remarkable.
Hopefully, as champion, Christian could bring back the humorous part of his persona. The funny side of Christian was best seen in his work with Edge and Jericho.
Christian could even lead a stable of Superstars to rival the heel groups. There is not a face stable in WWE presently. As a top veteran, Christian could lead a group of younger mid-card Superstars.
Without the championship, Del Rio could refine his persona and become the brutalizing snobbish heel he is capable of being through compelling feuds. On his way back to championship contention, WWE should take time with Del Rio to get the crowd to hate him as much as it did just a couple years ago.
It is time for Del Rio to drop the championship and stop whining to Guerrero. The arrogance and ruthlessness of Del Rio need to come back in order for him to be exciting again.
Read more from Sean McCallon on the Double Axe Handle Blog.

Follow Sean McCallon on Twitter @TheBlueMask246.