Italy Players Who Impressed vs. Argentina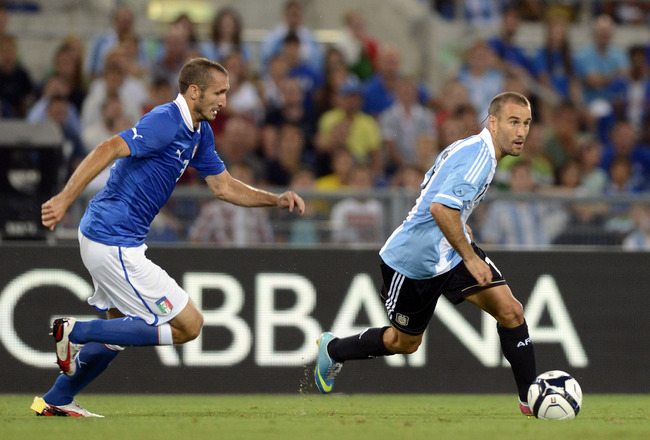 Paolo Bruno/Getty Images
Italy did not have a particularly inspiring performance in their 1-2 loss to Argentina. The last quarter of the match saw an Azzurri resurgence to level the score, but ultimately it was not enough. Although there were not many standout performances, several Italians did impress.
Begin the slideshow to find out who these Azzurri were.
Alessandro Diamanti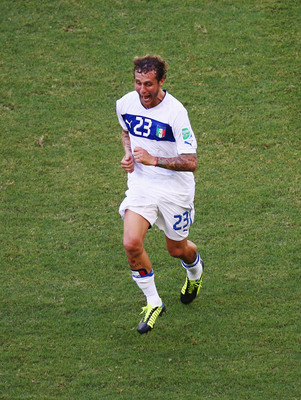 Diamanti inspired his team upon his introduction in the second half
Robert Cianflone/Getty Images
Diamanti had a humble response following the praise he received after his strong performance against Argentina, as Football Italia reports.
Alessandro Diamanti insisted he is "not a saviour" after another impressive performance as an #Italy substitute http://t.co/VEEIAEItIL

— footballitalia (@footballitalia) August 14, 2013
There is no doubting that his introduction in the second half, along with Lorenzo Insigne, saw a changed Italy. Not only was he providing some fantastic crosses, he also threatened the Argentinian goal with a signature, curling free-kick from range.
His pace and tenacity was essential in the Azzurri's late resurgence, and although the captain's armband fell to Daniele De Rossi, it was Diamanti who was rallyng his teammates.
Lorenzo Insigne
Insigne scores a fantastic goal to give Italy hope
Paolo Bruno/Getty Images
The young Napoli striker came on in the second half and showed exactly why he's tipped to be a future leader of the Azzurri.
Although demonstrating some inexperience by losing the ball several times early on, he injected both pace and craft in what was a lackluster squad until his introduction.
He combined well with Alessandro Diamanti and capped his impressive performance with a stunning goal almost out of nothing. His curling right-footed strike rattled the stubborn Argentinian defense and almost paved the way for an equalizer.
According to the official site of the Italian National Team (Italian), he was also voted the best of the Azzurri by fans.
Manager Cesare Prandelli, meanwhile, showed his appreciation for the young striker, who managed his first goal for the senior National Team, as per Football Italia.
Cesare Prandelli praised #Argentina's quality, Lorenzo Insigne's character and Daniele De Rossi's centre-back role http://t.co/dXq7b8gT10

— footballitalia (@footballitalia) August 14, 2013
Federico Marchetti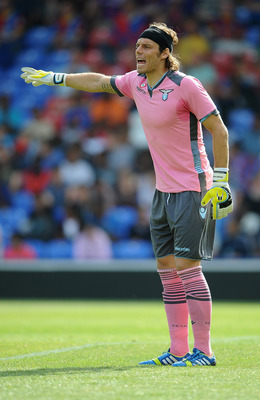 Marchetti keeps Italy in the game
Christopher Lee/Getty Images
Lazio's No. 1 continues to impress for both club and country.
After coming on as a substitute for Gianluigi Buffon, Marchetti helped hide Italy's tattered back line. The score line could have easily been more embarrassing for the Azzurri had Marchetti not come up with several spectacular saves.
In one example, Angel Di Maria single-handedly took on the Italian defense to find himself one-on-one with the keeper. Marchetti made himself big and then got down quickly to deny the striker.
In another example, Maxi Rodriguez hit a powerful shot from the edge of the area. Although moving to his right, Marchetti managed to leap to his left and made a one-handed save at full stretch to prevent a certain goal.
Football Italia praised the keeper for his performance.
Federico Marchetti performed two spectacular saves in #Italy's 2-1 loss to Argentina, but isn't taking it for granted http://t.co/FNwrm3QGp2

— footballitalia (@footballitalia) August 14, 2013
Keep Reading

Italy (National Football): Like this team?