Neymar Taking Perfect Approach to Partnership with Lionel Messi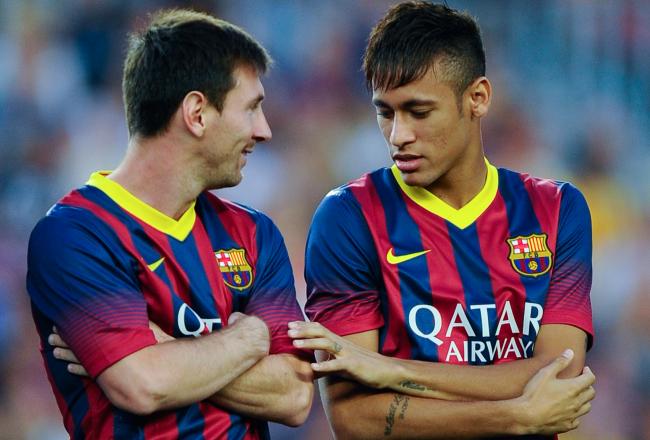 David Ramos/Getty Images
Is it really that bad to have two captains on the same ship?
Gerardo Martino will be hoping the answer is no. Barcelona have banked a lot on Neymar and Lionel Messi linking up this coming season. Barca surrendered a large chunk of their transfer budget on the forward/winger, so the club will be in trouble if it doesn't work out.
Following Barcelona's capture of the Santos star, Johan Cruyff cast a skeptical eye on the partnership of the Brazilian with Messi, saying, "I wouldn't put two captains on the same ship" (h/t Marca). He even went so far as to say that Barcelona might sell Messi now that they have Neymar.
For as great a footballer and manager as Cruyff was, you always have to take what he says with a grain of salt. He has always been very stubborn and contrarian. Now into his mid-60s, the former Dutch star has become that old man who demands you get off his lawn and doesn't understand why all these kids need these fancy iPads.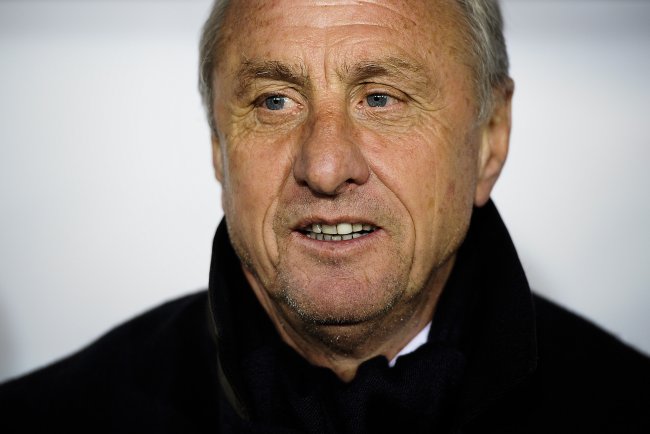 David Ramos/Getty Images
While he's got a great football mind, Cruyff has almost become a parody of himself.
There is the chance that Neymar and Messi's egos will eventually doom Barcelona. After all, there's only one football to go around.
For the time being, though, it looks like they'll gel just fine.
Back in June, the young Brazilian star said (h/t UEFA), "I have never worried about being the best in the world because the best is Messi, and I hope to be able to help him continue to be so."
Then in July, Neymar went a little further (h/t Goal's Shane Callaghan), "Messi is an idol of mine, and I am very happy to be with him and playing alongside him. He is a great player and a great person."
You wouldn't expect the 21-year-old to come into Camp Nou and immediately rock the boat; however, there seems to be something genuine about what Neymar is saying. He really seems to be willing to accept a lesser role at Barcelona than he had at Santos.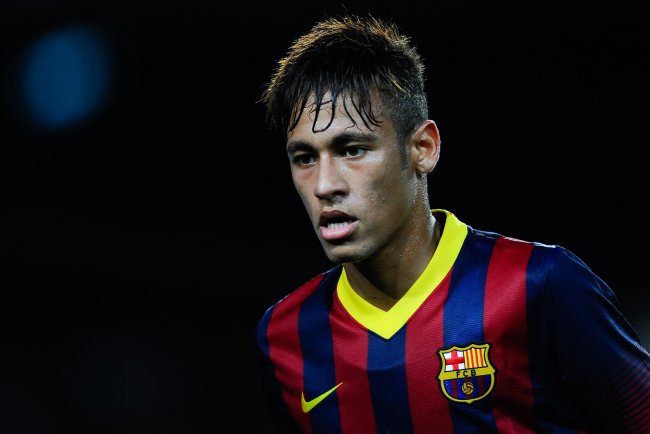 David Ramos/Getty Images
People look at the millions of fans who follow the player—the multiple hairstyles, the sending-off for wearing a mask of his own face and the flashy dribbling and diving—and immediately paint the picture of Neymar as a self-absorbed star who's only out to make more money and party all the time.
It's an incredibly unfair portrayal. There is no way Neymar would be where he is if he wasn't an incredibly hard worker. Physical gifts can only get you so far. Sooner or later you have to put in the time, and that's exactly what he's done throughout his career.
Sure Neymar dribbles himself into problems at times and has a tendency to dive. That doesn't mean he's the kind of player who's loath to accept a lesser role on a better team.
By going to Barcelona, the forward implicitly accepted that he would be going to a club with an established caste system. It doesn't matter whom you are. You have to work your way up the pecking order and prove yourself on the pitch if you're going to become a regular starter and key player.
In a way, playing second fiddle to Messi could be the best thing for Neymar. With the Argentine forward leading the attack, Neymar won't have to shoulder as much of the load as he might have had to at other clubs.
This will allow him a slightly less pressurized atmosphere. Sure, there will be plenty of expectations for the player. With the high quality of teammates around him, Neymar can adjust to La Liga and European football in general without having to be the leader on the pitch.
Then after a few seasons, it will be time for Neymar to permanently silence his critics and become one of the unquestioned leaders of Barcelona.
Maybe, just maybe, Neymar will even make a believer out of Cruyff.
This article is
What is the duplicate article?
Why is this article offensive?
Where is this article plagiarized from?
Why is this article poorly edited?

FC Barcelona: Like this team?