Germany vs. Paraguay: 5 Things We Learned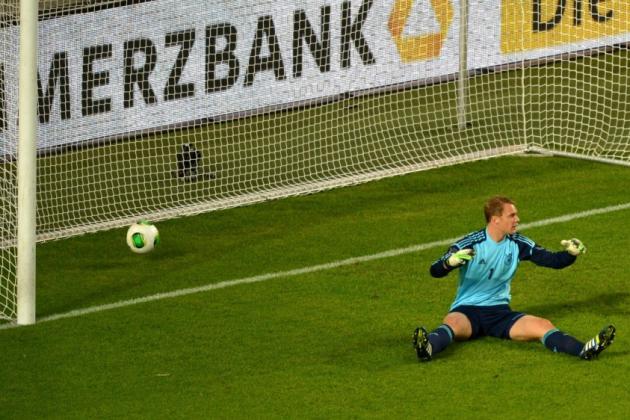 Image courtesy of sueddeutsche.de
Last night didn't exactly go to plan for Germany when they faced Paraguay in Kaiserlautern in their fourth friendly match of the year, as Joachim Loew continued to alter and change things for Die Mannschaft.
Unfortunately such precautions were in vein as Paraguay proved worthy opponents for the world's second-highest-ranked national team in a vivid and balanced 3-3 draw.
Yet the reaction that followed in the German press was far from balanced. Bild ran with the headline "The Chaos occurs against Paraguay" (German) across their homepage, alongside an editorial simply stating "Jogi, we are not very close behind" (German) while asking just how this side would have performed against top opposition.
Kicker ran with a more composed headline of "Back liable, stable front: Loew's team rescues a 3:3" (German) along with a short run down of the interviews, highlighting Loew's understated "Elementary errors in the initial phase" (German), while Carsten Eberts summed things up rather well when he wrote in the Sueddeutsche Zeitung, under the headline "Blatant error shocks Loew" (German), that "In the end it was 3-3. Three goals. Far too many."
For more analysis and opinions, click "Begin Slideshow" to see what five things we learned from last night's game.
Begin Slideshow

»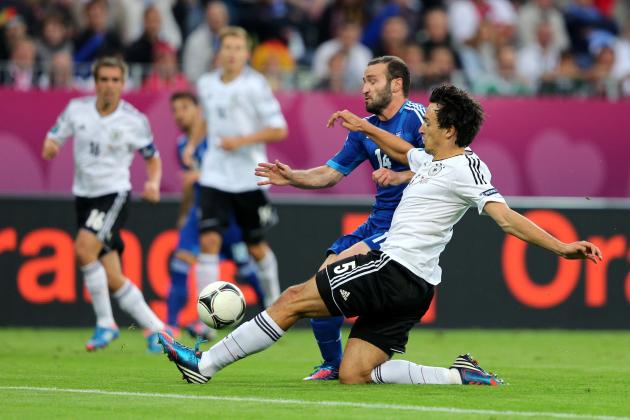 Joern Pollex/Getty Images

In what was the opening goal of last night's encounter between the two international sides, Jose Nunez's strike in the 21st minute came about after a glaring mistake from central defender Mats Hummels. A standard long pass from Salustiano Candia found the defender flat footed and too far forward, allowing the Paraguayan striker the time and space to confidently knock the ball past Manuel Neuer in goal.
The Dortmund defender hasn't looked himself for quite some time, initially beginning in last season's Champions League final where he played the game without being fully fit, to where we find the savy centre-back still just simply off the pace.
For Germany and Dortmund, this once world-beater is still far from his best.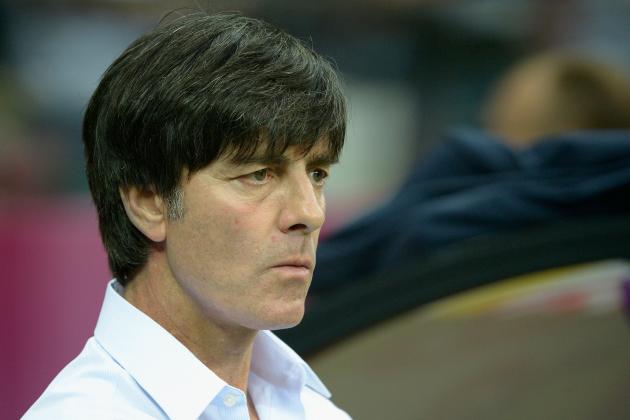 Claudio Villa/Getty Images

There were plenty of omissions from Joachim Loew's side last night, as multiple stars from the national team were given the night off, yet one glaring absence from the young coach's side was that of a single player playing in the heralded false nine role.
Albeit a minor point in the context of the result, Loew has harped on about this new particular style of player in his constant pursuit of Spain and the ethos that has brought them so much success.
As such, it was rather surprising to see Miroslav Klose play the traditional role as a solitary striker in a friendly that offered so much opportunity for the coach to introduce a bright new player to the role he holds with so much fascination.
However, this may also have offered a little insight in to the ever-changing thoughts of the national coach, as last night's friendly was the third in a row that the coach has preferred a traditional striker over any type of striker-less formation. Perhaps the Bundestrainer has simply given up on the notion altogether.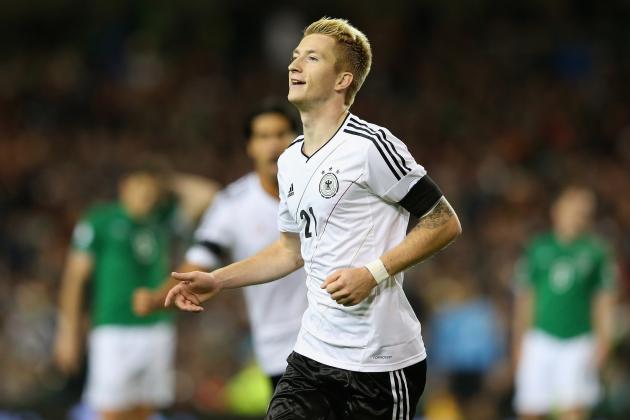 Alex Livesey/Getty Images

Another Dortmund player to offer little ambition or incentive to last night's result was tricky wide forward Marco Reus.
Eventually substituted off in the 62nd minute for none other than Lukas Podolski, a player most German fans would consider as rather limited in such a position, the Dortmund forward looked like a completely different player from the one that crash-landed in last summer's European Championship to such critical acclaim.
While it is far from inconceivable that the young forward just had a bad night, Reus' directness was sorely missed in a game that showed Germany huffing and puffing around the midfield to no avail.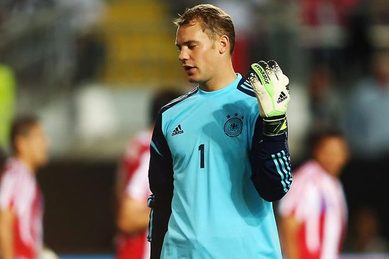 Image courtesy of Bundesliga.com
From the aforementioned individual lapse in concentration from Mats Hummels that led to Paraguay's first goal to the baffling lack of technique and intelligence on show from Sami Khedira to lose possession on the edge of his own box for the second, Germany were simply too poor at the back.
Yet what may offer even more concern to Loew's side is that the three goals conceded last night bring Germany's recent tally to 10 goals conceded in their last six games of this year. A figure that simply isn't good enough for any side with World Cup ambitions.
And it hasn't just been a recent slump for the side either. Last night's result was the 11th time since the World Cup in 2010 that the national team have conceded two or more goals against direct opposition. Far off from Spain's solid defensive record or indeed any great deal of success at all.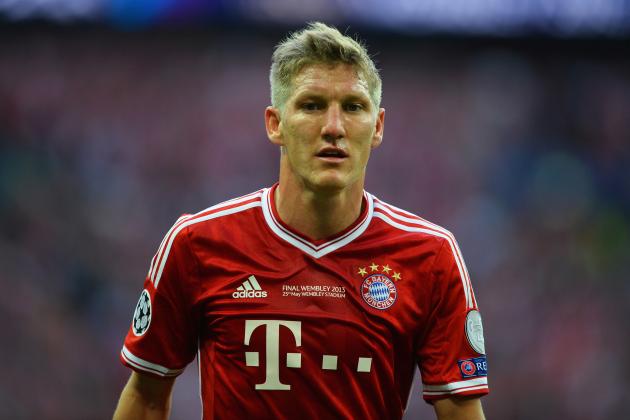 Laurence Griffiths/Getty Images

It would seem like a rather obvious remark on the face of things when we consider that Germany do of course need Bastian Schweinsteiger, yet the reasons for his inclusion are perhaps more important now than ever.
As the Bayern Munich vice-captain approaches his 100th cap, it's most notable that his importance to the side is indeed vital when we consider who Joachim Loew has to play alongside him.
Last night's duo of Sami Khedira and Ilkay Gundogan worked to no great effect due to the simple fact that either Gundogan wasn't Schweisnteiger, the man Khedira has played alongside for Germany for the best part of two years, or, and possibly more realistically, Khedira simply doesn't fit in to this modern Germany side.
The double pivot role that Schweinsteiger and Khedira performed rather well in Euro 2012 is a dated model with an expiry date that grows ever closer as the young Dortmund central midfielder grows stronger by the year.
For Loew the concept of playing Schweinsteiger alongside Gundogan is not only inevitable, but simply good sense when we consider that both are highly skilled, technical midfielders who can quite happily co-exist due to Gundogan's tendency to move forward while the Bayern defensive midfielder prefers to sit deep.
A future for Germany's central midfield that needs implementing as soon as possible.