Super Early Predictions for the 2014 Major Championships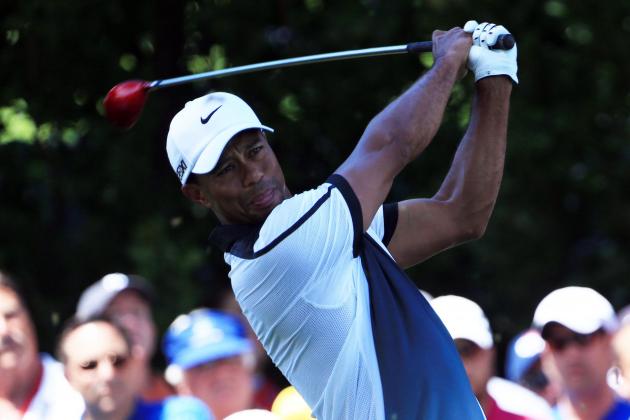 Allan Henry-USA TODAY Sports

Another major season is in the books.
There's still plenty of drama to unfold in the current golf season, especially if you are a big fan of the FedEx Cup playoffs. While the competition will largely determine the player of the year honors, many fans are already concerned with the 2014 major championships.
The key question, of course, is whether Tiger Woods will break his long drought. Tiger's fans may finally get their wish. He has won majors at three of the four courses that will host majors in 2014.
Here's a very early look at the four majors and our earliest predictions.
Begin Slideshow

»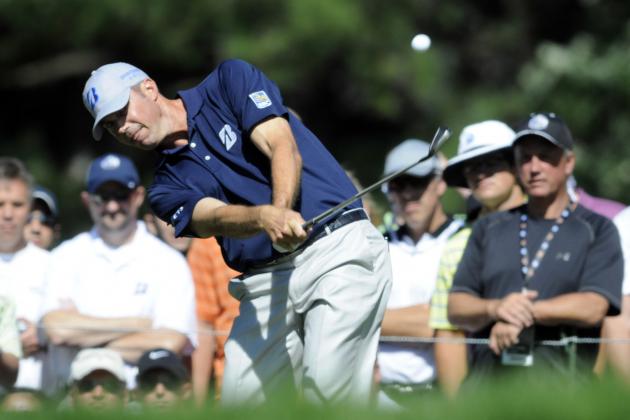 Mark Konezny-USA TODAY Sports

Matt Kuchar is one of the best golfers on the PGA Tour. He has not won a major tournament, but when he does, it should be the Masters.
Kuchar's first appearance in the Masters came in 1998, when he was a 19-year-old amateur. He shot an even-par 278, which allowed him to finish 21st and set the tone for his stellar career.
Kuchar, a Georgia resident, has long dreamed of winning the Masters. He shot an eight-under-par 270 in 2012 and finished third in his best performance ever at the event.
Kuchar is second to Tiger Woods in money earned and FedEx points earned, and he is an accurate tee-to-green player. His game has matured, and he is ripe to have defending champion Adam Scott grace him with the green jacket at the conclusion of the 2014 Masters.
When the 2014 U.S. Open gets underway at Pinehurst, N.C., it will be six full years between Grand Slam victories for Tiger Woods.
The pressure will be enormous. Tiger does not like to acknowledge pressure, but it has been squashing his game for five-plus years. He has played sensational golf in 2013 with five tournament victories, but his play in the majors has been disappointing.
However, Pinehurst seems to fit his eye and his game well. The 1999 U.S. Open was played there, and Tiger finished in a tie for third place, just two strokes behind winner Payne Stewart.
Woods finished second to unknown New Zealander Michael Campbell at Pinehurst in 2005. By finishing in the top three in both U.S. Opens played at Pinehurst, Tiger obviously feels comfortable there.
This is where the streak ends and all the critics will have to eat their own words, along with a healthy side of mea culpa.
The 2014 British Open will be played at the Royal Liverpool Golf Club in England. The golf course's clubhouse is located in the tiny town of Hoylake, and the course is often referred to by that name.
If Tiger Woods is indeed successful at the U.S. Open, he will undoubtedly be the favorite at the Open Championship. He has had success at Hoylake, winning there in 2006.
Look for Adam Scott to find a way to emerge with the Claret Jug. Scott won the 2013 Masters, and no golfer had a more consistent performance in this year's majors than Scott. He is a sensational ball-striker, and if he has a good week with his putter at Royal Liverpool, he will be quite difficult to beat.
This could be the most dramatic of all the majors. Woods loves the course, and Phil Mickelson is the defending Open champion. Scott should be on top of his game, and if Lee Westwood can get his name in the mix, he will have the backing of the local fans.
This should be another course that fits Tiger Woods. He won the 2000 PGA championship, and that's the last time the tournament was played at the Valhalla Golf Club in Louisville, Kentucky.
Don't be shocked if the matchup that nearly every golf fan wanted to see at Oak Hill plays out at Valhalla. Phil Mickelson was one of the favorites at Oak Hill, but he never got his game in gear, and he did not contend for his second major championship of the year.
However, Mickelson's creativity and shotmaking should be on display at Valhalla. He may be joined by Tiger on Sunday, and that would give golf fans the classic duel they have wanted to see in major tournaments for so long.
Woods shot an 18-under-par 270 when he won in 2000, and no PGA winner has ever bettered that final score.