Winners and Losers from Week 2 of Dallas Cowboys' Training Camp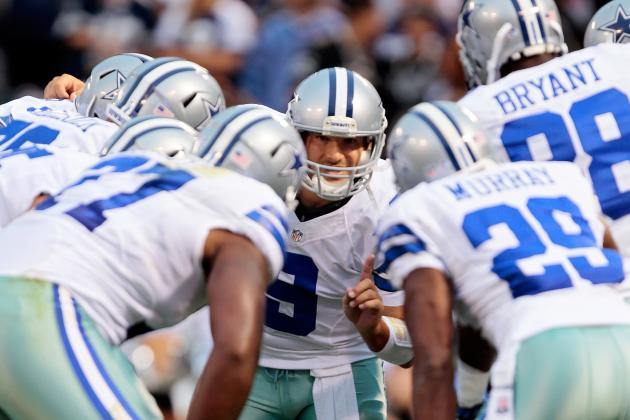 Brian Bahr/Getty Images

The Dallas Cowboys have now reached the halfway mark of training camp. They have sustained injuries, they practically sign defensive linemen on a daily basis, but this team has also shown some real positive signs through two preseason games.
What does it all mean? Probably that the Cowboys are somewhere between where they want to be and where they really are. There is a ton of work to be done, aspects in all phases that need cleaning up and a depth chart that needs sorting out.
So as every day of camp passes, so do the performances of the players, both positively and negatively. For a franchise coming off of two 8-8 seasons, and toiling in mediocrity for over a decade, the Cowboys really need some finality to this year's cast as they open the 2013 campaign.
Training camp is the ultimate evaluation process for the players and coaches and it's a critical time where many decisions that are made now can have season-long implications. If championships are built during the offseason, then the Cowboys need to complete the construction.
Let's take a look at the progression of the players who are closer to being the solution versus the problem.
Begin Slideshow

»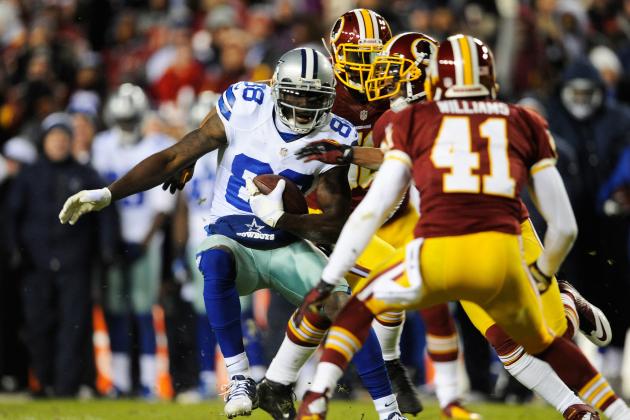 Patrick McDermott/Getty Images

Dez Bryant is on the verge of becoming one of the most dynamic playmakers in the NFL. After coming off a monster 2012 season, we were able to get a first glimpse of him against the Oakland Raiders and he did not disappoint.
Bryant, and the starters, only played a few offensive series, but he wound up with three catches for 55 yards. On one reception he used his leverage and strength to create separation from Mike Jenkins. He followed that with a nice catch in which Tony Romo hesitated on a slant and Bryant went behind the defender for a long gain.
Bryant looks in mid-season form and you can really see how synchronized he is with Romo. A successful running game will make this team better, but there is no doubt who the best player on this team is.
Whether he is toying with cornerbacks in camp or making one-handed catches, his ceiling is limitless and so is the value of his stock. He is slowly forming into a rare talent.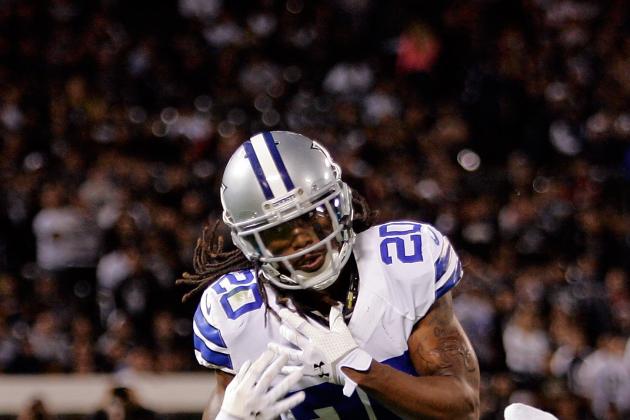 Brian Bahr/Getty Images

Let's face it, B.W. Webb's performance in the Oakland game didn't teeter on disaster, it was a disaster. Webb is a talented rookie, and although he is allowed a learning curve to some degree, the Cowboys are expecting all of their young players to perform at acceptable levels.
The old status quo of giving young players a pass and attributing mistakes to their rookie status are over, and Jason Garrett is letting him know about it. Webb tackled poorly, he was victimized on several passes, and he mishandled a punt that resulted in a fumble that gave the Raiders the ball on the Cowboys nine yard line.
Webb had a night to forget, but the beauty of this league is that you do get a shot at redemption. And that's what Webb needs right now. He will be expected to bounce back, and if he wants to prove something to this coaching staff, his time is now.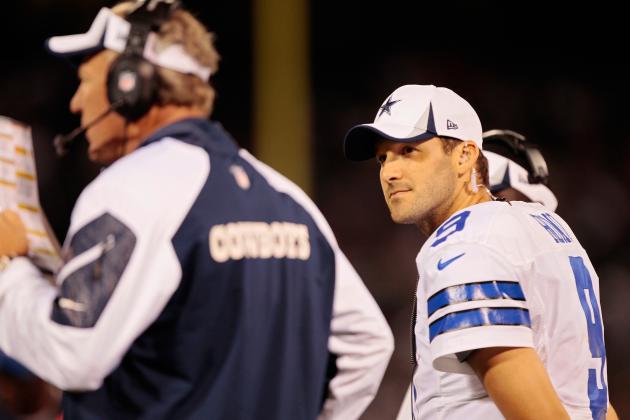 Brian Bahr/Getty Images

Romo made his 2013 debut and it was nice to see him on the field moving around and finding open targets. He finished the Oakland game with six completions for 88 yards, and he looked in sync with Dez Bryant and Miles Austin.
Romo, who signed a lucrative extension in the offseason, was sacked once by Sio Moore and did not throw any interceptions. The pressure in 2013 will be on Romo like none other, but his performance is a good indicator of what is to come.
It would've been nice to see a touchdown on his two drives, but his command of this offense and the time he was afforded by the offensive line were also positives at this stage of camp. The expectations will be high for this offense and Romo will be the focal point.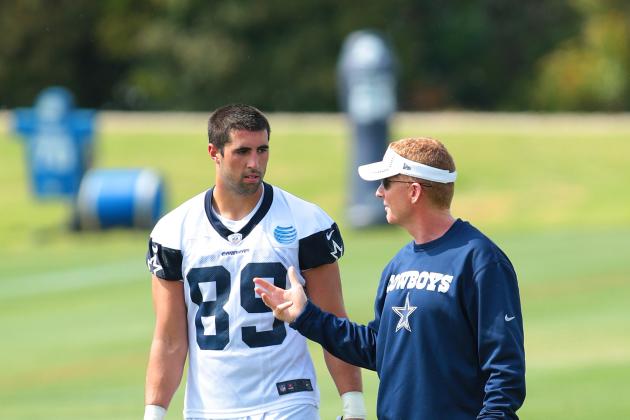 Rick Yeatts/Getty Images

I know it's very early in Escobar's integration into this offense, but it's hard having to talk yourself into justifying his draft status. But the draft is a historical event and it's time for results. Jerry Jones insisted on having this luxury, but one catch for three yards in two games is not impressing anyone.
The Cowboys, however, think his development is on track in becoming the player they selected in the second-round. Escobar really needs to show something in these last three preseason games as a sign that their is a plan for him.
The Cowboys are not in any position to have second-round picks as non-contributory, window decorations. There are still questions concerning his blocking ability that is directly tied into how much of the field we can expect him to see.
Right now James Hanna sits second on the depth chart at tight end, so Escobar has a lot of work to do. The only thing he can do to ease the minds of the doubters is deliver signs of progress especially when there are other needs on this team that were not adequately filled.
Escobar will either make Jerry look like a genius or have fans wishing for John Phillips.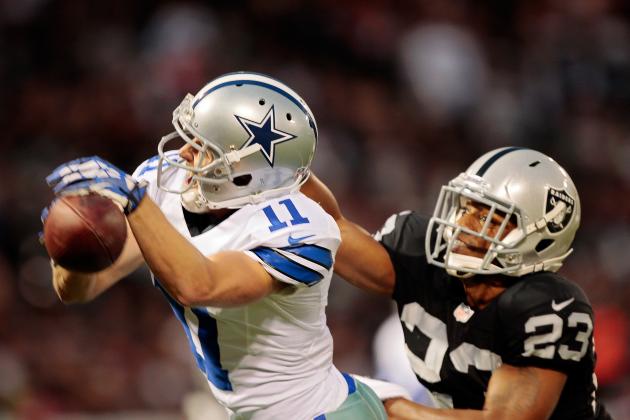 Brian Bahr/Getty Images

It might be a hard to sell Cole Beasley as a winner considering he sustained an injury to his foot, but I like what I see from him as a threat in the slot. Beasley showed just how dangerous he could be as he caught a nifty 15-yard touchdown against Oakland in tight coverage.
He finished the game with three catches for 49 yards, he was tough to cover, and his ability to read coverages and find soft spots in the defense is what makes his potential exciting. His diminutive stature is a strong comparison to Wes Welker, but if his skills are a match, then he almost makes this offense elite.
With Dez Bryant, Miles Austin, Terrance Williams and Dwayne Harris the top four receivers on this team, Beasley would not be your typical fifth receiver. He has a chance to be a valued weapon for this team as long as he remains healthy.
The good news is that his foot is not broken, which was confirmed by X-rays, but he will need some time to heal up. I can't wait until he's back.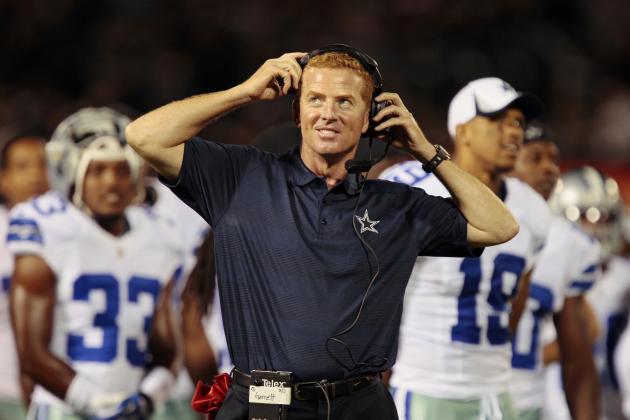 Brian Bahr/Getty Images

A blocked field goal, a fumbled punt return and an allowed 51-yard kickoff return (103 yards total), is not the way to develop an optimistic feeling about the Cowboys' special teams unit. This is a major step backwards for this team and it needs to be corrected pronto.
Coach Rich Bisaccia acknowledged his unit's poor performance, but confidence remains high that mistakes will be corrected. Bisaccia is a well-respected coach, but the Cowboys really need to have this unit playing soundly and helping this team win, not putting them in a hole.
The mistakes that happened in the Oakland game are the type that will ensure losing football games. Had that been a regular season game it could've been the difference in making the playoffs or being on the outside looking in again.
And this team simply cannot afford to have 26-yard field goals blocked or fumbled punt returns gift wrapped in a pretty box. They are all fixable mistakes that need corrective measures right now.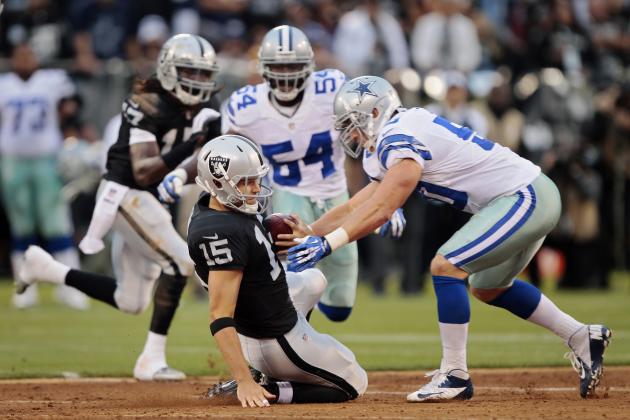 Brian Bahr/Getty Images

Any doubts about Sean Lee's recovery from last year's injury vanished at the sound of the smack he laid down on Matt Flynn. Watching Lee diagnose plays, displaying his instincts and closing in on an opponent are simply a thing of beauty.
His first quarter blitz on a stunt resulted in a fumble recovery by Jason Hatcher. But it was his timing of that blitz that makes you realize just how special he really is as a player. With Lee playing at an elite level, the Cowboys really have a chance to utilize Monte Kiffin's scheme effectively.
But the biggest area that Lee can help this defense with is turnovers, and this team is off to the right start with four in two games. Lee to this defense is what Dez Bryant is to the offense, and it will be fun to watch him in 2013.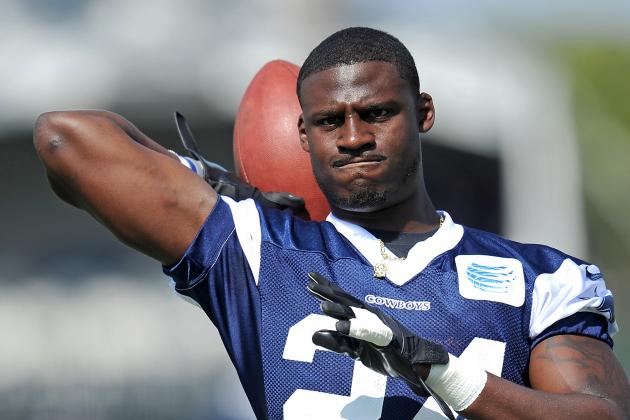 Jayne Kamin-Oncea-USA TODAY Spor

Like Jay Ratliff, it's hard to critique someone for being injured, but being on the verge of missing another preseason game means lost reps for a young player like Morris Claiborne. With Claiborne, the Cowboys are totally being cautious and it's the smart thing to do.
With the Cowboys switching to a Tampa 2 scheme, Claiborne does need to be comfortable in his responsibilities with this defense, and live game actions cannot be substituted, nor could physical play against NFL receivers.
Claiborne is battling knee soreness and it's just appearing to linger a little longer than expected. The Cowboys need Claiborne totally healthy to be successful in 2013 and he will also need the same to prove he was worth the price Jerry Jones paid for him in 2012.