The best young baseball players in the world are about to take the stage in Williamsport, Penn., each with hopes of winning the 2013 Little League World Series.
The annual international tournament is one of the best in sports. The kids who will be playing at Lamade and Volunteer Stadium for the next few weeks love the game of baseball, and it's shown in their sportsmanship. While there can only be one winner, you'll never see stronger acts of gamesmanship than in Williamsport.
For those planning to tune in to the Little League World Series for the first time, there are some things to know. For one, there is a pair of brackets: United States and International. Within each bracket are eight teams that represent the best collection of players throughout specific regions from across the globe.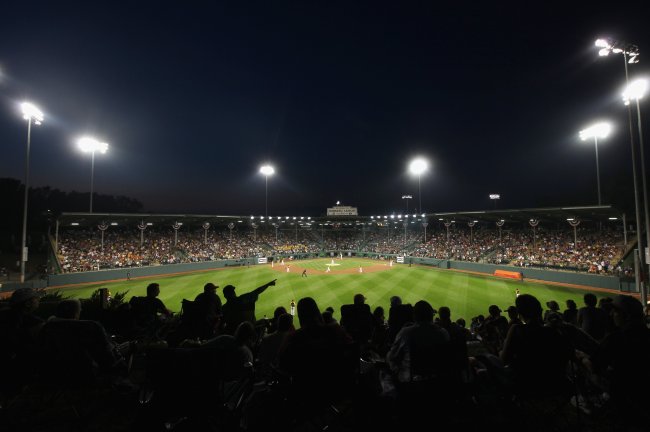 Rob Carr/Getty Images
This year's tournament will be a little different than those in years past. For the first time in Little League World Series history, Australia will be guaranteed a spot in Williamsport, according to the official website for Little League. Here's what Stephen Keener, Little League's president and CEO, said of the decision:
The 16 regions that send teams to the Little League Baseball World Series are based on participation numbers at the local league level. In the last few years, we have seen a tremendous growth in Australia—so much so that Australia is now our fourth-largest country in terms of total participation. We expect and hope to see additional growth in Australia, particularly in softball and teenage baseball.
Here's a look at the teams participating this year in Williamsport:
Little League World Series Teams

| | | |
| --- | --- | --- |
| United States Pool Teams | | |
| Region | Little League | Hometown |
| Great Lakes | Grosse Pointe Woods-Shores | Grosse Pointe, Mich. |
| Mid-Atlantic | Newark National | Newark, Del. |
| Midwest | Urbandale | Urbandale, Iowa |
| New England | Westport | Westport, Conn. |
| Northwest | Eastlake | Sammamish, Wash. |
| Southeast | South Nashville | Nashville, Tenn. |
| Southwest | Universal | Corpus Christi, Tex. |
| West | Eastlake | Chula Vista, Calif. |
| International Pool Teams | | |
| Region | Little League | Hometown |
| Asia-Pacific | Ching-Ping | Taoyuan, Chinese Taipei |
| Australia | Perth Metro Central | Perth, Australia |
| Canada | East Nepean | Ottawa, Ontario |
| Caribbean | Samaritana | San Lorenzo, Puerto Rico |
| Europe & Africa | South Moravia | Brno, Czech Republic |
| Latin American | Aguadulce Cabezera | Aguadulce, Panama |
| Japan | Mushashi Fuchu | Tokyo, Japan |
| Mexico | Municipal De Tijuana | Tijuana, Baja Calif. |
Little League World Series
The tournament will commence on Thursday, August 15, with four first-round games and conclude on Sunday, August 25, with the third-place game and the World Series Championship. You can view the full schedule here.
There's a ton that goes on throughout the 10-day stretch, so let me help you understand it fully and clearly.
The Little League World Series is a double-elimination tournament. Each team will play in the first round; the winners will move on to the winner's bracket, while the losers will move on to the loser's bracket. Keep in mind that United States teams and international teams won't play until later in the tournament.
The two teams that stay undefeated throughout the first chunk of the bracket will play in the United States Championship Game and the International Championship Game, hosting the two teams that come out of the loser's bracket alive. The winners of those two games will meet in the World Series Championship.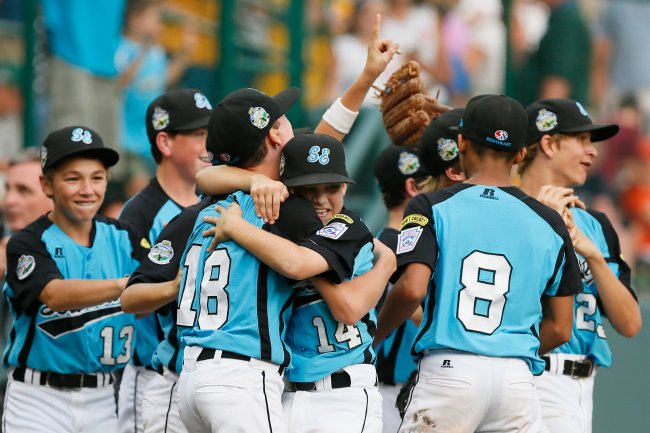 Rob Carr/Getty Images
There will be teams that lose their opening-round game and their first loser's bracket game. Each team in Williamsport is guaranteed to play at least three games, though, and there are consolation games for the teams that lose their first two games to ensure that that happens.
There is also a prize for the two teams that come up just short and lose in the United States and International Championship Games. While the winners will head to the championship game, the losers will play for third place. This is one of two matchups between United States and international teams all tournament long.
Everyone will be looking to see which team ends up winning the Little League World Series. California and Japan have each won a pair of titles in the last four years, with the Japanese taking home the crown in 2012. It takes great hitting and pitching to come out of this tournament with a championship.
Storyline to Watch: Panama Looks for Revenge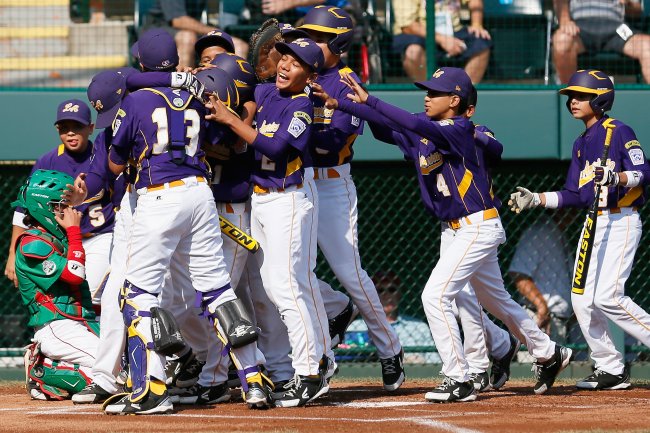 Rob Carr/Getty Images
Panama was one of the top teams in Williamsport last year. The team defeated Uganda in the first round and Canada in the second round. That setup a matchup against Japan, with the winner headed to the International Championship Game. Panama put up a fight, but it lost 4-1 and was sent to the loser's bracket.
The squad had to top Mexico in the loser's bracket championship to have another shot at the Japanese. In what turned out to be one of the best games of the 2012 Little League World Series, the Panamanians clinched a spot in the title game with 2-1 victory. Unfortunately, they lost 10-2 to Japan in the championship.
The boys from Aguadulce Cabezera Little League managed to win the Latin America Regional for the second consecutive year and will be looking to avenge last year's loss in the International Championship Game. This team is very dangerous, even though James Gonzalez, the team's top player from 2012, won't be back this time around.
World Series Prediction: Japan Wins…Again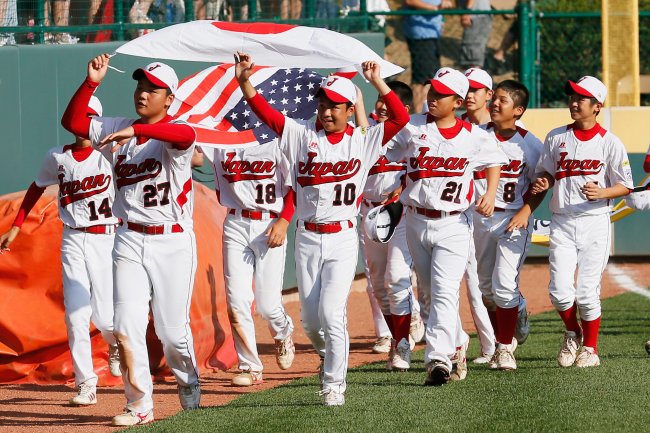 Rob Carr/Getty Images
The kids from Japan are unlike any other young baseball players in the world. Each time they arrive in Williamsport, it's as if they're in a league of their own. Japan defeated Curacao 7-0 in the opening round and Chinese Taipei 2-0 in extra innings. It then advanced to the International Championship Game with a 4-1 win.
As previously mentioned, Japan topped Panama in the International Championship Game to earn a berth to the World Series Championship. There, Japan easily handled Tennessee 12-2 en route to a championship victory. The team outscored opponents 35-5 throughout the international tournament. That's incredible.
Tokyo has the opportunity to win back-to-back Little League World Series Championships this year in Williamsport, as Musashi Fuchu Little League will be looking to do what Kitasuna Little League did in 2012. It's early to predict a winner, but don't be surprised if Japan wins its third title in four years.
All statistics and information in this article was obtained via LittleLeague.org unless otherwise noted.