The All-Motorsport Power Rankings: Week 17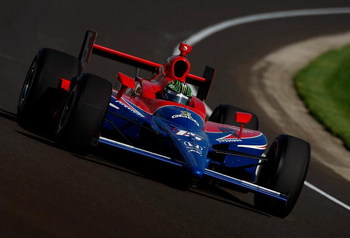 The Barcelona Grand Prix circuit needs a nickname.
NASCAR went to the "Lady in black," Indycar is deep into the Month of May at "The Brickyard," and F1 went to...
Well, unless anyone else can think up anything I put forward "The Catatonia in Catalunya" which is a pretty fair assessment of recent Spanish races.
Anyway, another week is in the books, which means 15 more slides of comment, observation, sarcasm, and swipes at the WRC.
15. Jeremy Mayfield (NASCAR)
14. Jacques Villenueve (F1?)
13. Sebastien Bourdais (F1)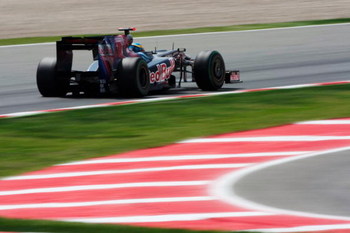 He's desperate—he's even started climbing over people to get out of F1.
12. Michael Waltrip (NASCAR)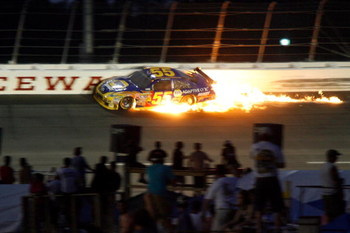 Firstly, a mention for Mikey's Darlington pyrotechnics—John Force would be proud
Secondly, recognition for the smoothest mention of a sponsor I've heard all year.
11. Lewis Hamilton (F1)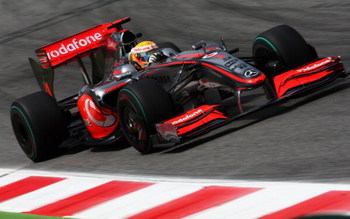 10. Simon Pagenaud (Le Mans Series)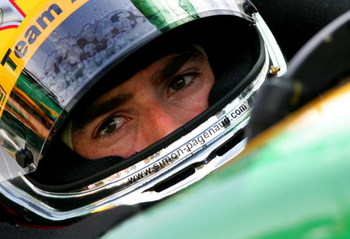 One month to go to Le Mans and Peugeot have finally won something.
9. Alex Lloyd (Indycar)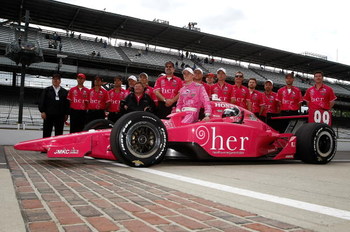 "Pink Lloyd" in response to whether he felt the unique history of Indy as he qualified 11th:
"All in all, it's just another brick in the road"
8. Scott Sharp (Indycar)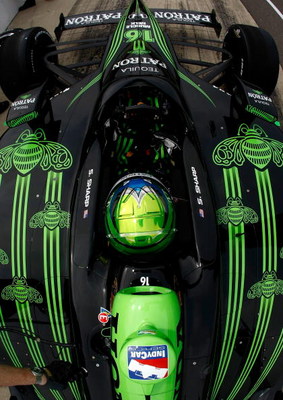 7. Kris Meeke (IRC)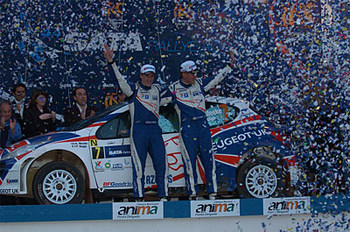 What, a rally that Sebastien Loeb didn't win!?
Oh wait, it's the rally series that's actually competitive. My mistake.
6. Romain Grosjean (GP2)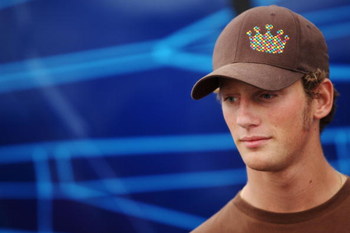 GP2 is up and running, Romain Grosjean is the early pace setter (if mid-May can be considered in anyway early).
5. Rubens Barrichello (F1)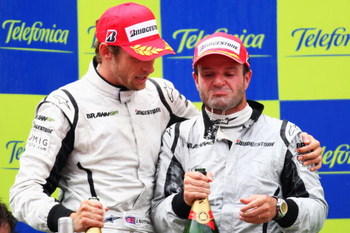 Rubens is concerned about team orders favouring Button but "Ross wouldn't do that."
Rubens clearly suffers from some sort of memory loss.
This is Ross Brawn. Ferrari Ross Brawn. Michael Schumacher Ross Brawn. Ring any bells?
4. Dario Franchitti (Indycar)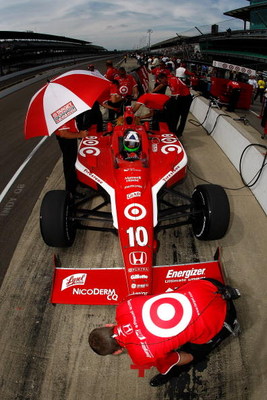 Dario after his qualifying effort: "My NASCAR experience helped me."
So, what's your excuse John Andretti?
3. Jenson Button (F1)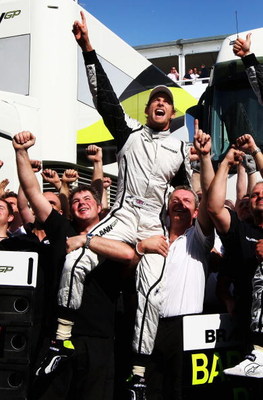 With the language on show after winning in Barcelona, I think we can pretty much rule out a move to NASCAR.
2. Mark Martin (NASCAR)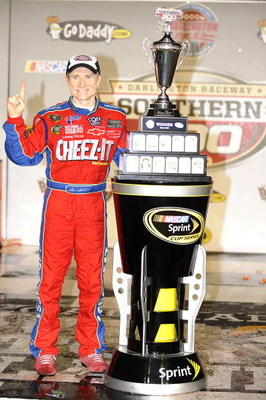 Interesting question of the week:
At this rate, who retires first, Mark Martin or Dale Jr.?
1. Helio Castroneves (Indycar)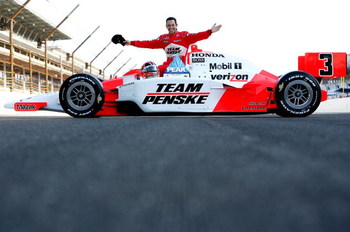 Courts to look again at Helio's tax law ignorance defence as it become clear he understands similarly complex Indy 500 qualifying.
Keep Reading