Fantasy Baseball: Minor Leaguers to the Rescue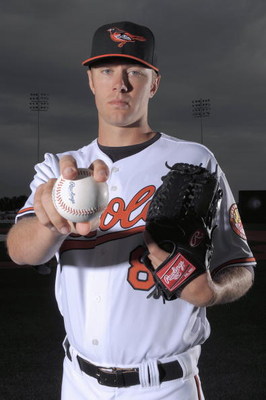 Help is on the way for those of you in deeper fantasy baseball leagues, where the free agents are slim pickings.
Everyone in the fantasy baseball world knows about the hype around David Price and Matt Wieters, so here are some other worthy prospects waiting in the wings.
You might want to keep an eye out for these minor league prospects, who could be called up very soon and give your team a much needed boost.
Wade Davis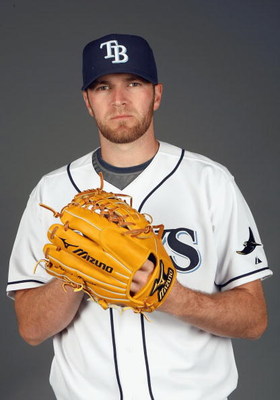 With Jeff Niemann struggling in the rotation, it might be time for a replacement. Yes, David Price would seem like the consensus player to bring up, but I beg to differ.
David Price has gotten off to a rough start in Triple-A this season, owning a 4.74 ERA and 1.62 WHIP in 24.2 innings. The Rays would like to see him get a little more experience and get back to his dominating ways before they call him up again.
Wade Davis has a plethora of minor league experience as he has thrown 637 innings in his minor league career. Davis has a career 3.26 ERA and 1.26 WHIP, with 626 K's in the minors.
And when David Price is ready for his call-up, it probably will not be at Wade Davis' expense. Andy Sonnanstine may be the most likely candidate to be demoted later on in the year. So if Wade Davis can hold his own in the big leagues, he's here to stay.
Tommy Hanson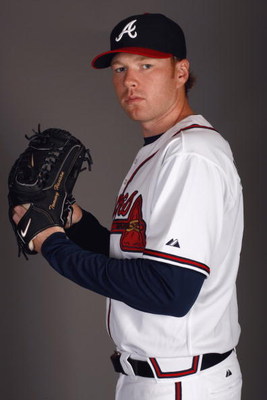 Tommy Hanson may just be the best pitching prospect behind David Price.
He is making Triple-A hitters look like little leaguers this season. In seven starts so far, he has a 1.99 ERA and a 0.98 WHIP, and if that doesn't wow you, he is also leading the league with 57 strikeouts for good measure.
Hanson is continuing his success from his stellar 2008 season, where he was one of the most dominating pitchers in the minors. He threw 138 innings across Class A Advanced and Double-A and only allowed 85 hits, while striking out 163 batters with a 2.41 ERA.
Hanson's call-up seems imminent, because Jo-Jo Reyes is simply not getting the job done in the Braves rotation.
Mat Gamel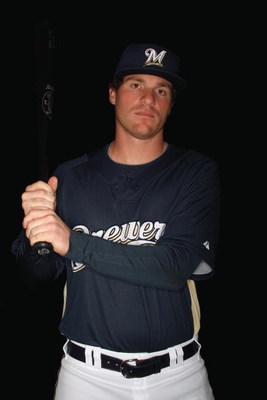 The Brewers biggest positional need on offense right now is a third basemen. So a likely scenario to happen in the upcoming weeks is to promote Gamel and make Bill Hall a reserve center fielder and third basemen.
Gamel has hit a .328 average, 28 home runs, 130 runs batted in, and scored 122 runs over his 641 at-bats between last season and this season.
If you own a struggling third basemen on your fantasy team, you may want to stash Gamel away on your bench, because when he gets the call-up, he could pay big dividends.
Chris Tillman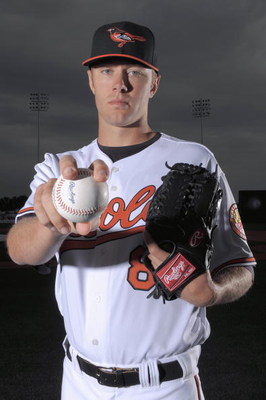 Baltimore's starting pitching staff is a complete mess right now. They do not have one starter with below a four ERA. Jeremy Guthrie and Koji Uehara are really the only two starters whose spots are safe. Mark Hendrickson, Adam Eaton, and Brad Bergesen are all weak spots in their rotation.
Rich Hill is probably going to be activated soon and take one of those rotation spots, but Tillman still has a shot at breaking into the rotation sometime soon.
Tillman has thrown 160.2 innings over Double-A and Triple-A since the 2008 season. He has allowed 134 hits and compiled 181 K's, while posting a 3.08 ERA during that span.
Gaby Sanchez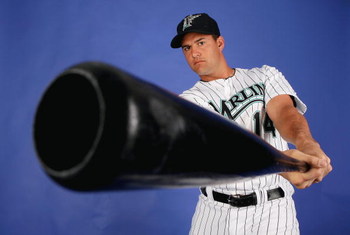 Emilio Bonifacio has cooled off since his red hot start to the season. He has come back down to earth and shown his owners his true worth. He is not a prototypical third basemen. He's a speedy guy with almost no power, not exactly what teams are looking for out of their corner infield slot.
The Marlins may want to go the more traditional route and call-up Gaby Sanchez to take over first base duties and move Jorge Cantu back to his original position at third base.
I like to think of Gaby Sanchez as a James Loney type fantasy player with a bit more power. Sanchez is a player who can hit for a good average and has some decent power.
In 565 at-bats since 2008 across Double-A and Triple-A, Sanchez has hit .319, with 21 home runs and 108 runs batted in.
Neftali Feliz
Feliz has a fastball that most major leaguers can only dream of. He can hit the upper 90's on the radar gun on a consistent basis.
The Texas Rangers have only had only one reliable starter in Kevin Millwood and who knows how much longer Millwood can keep this up. Their pitching staff is in need of an immediate boost and Feliz may be the one to provide that lift. If he can string together several solid pitching performances at Triple-A in the upcoming weeks, the Rangers may just bring up their prized possession.
Feliz holds a 3.05 ERA and has struck out 271 hitters in his 218.1 innings in the minor leagues.
Nolan Reimold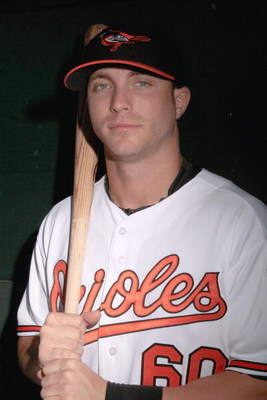 The Baltimore Orioles are definitely looking for a more sure thing in left field. The platoon of Felix Pie and Lou Montanez have not been getting the job done.
The Orioles have expressed the possibility of bringing up Nolan Reimold to try and fix their gaping hole in the outfield.
Reimold has had 794 at-bats across Double-A and Triple-A. During that time, he has managed to hit .302, with 44 home runs and 143 runs batted in.
He could be the answer that the Orioles are looking for in left field, and provide some surprising fantasy stats to owners who snag him up.
Andrew McCutchen
The Pirates have the same problem as the Orioles, except their eye sore is in right field. Brandon Moss and Eric Hinske have not been able to get anything going and it might be time for a change.
McCutchen is a natural center fielder, but is blocked by Nate McLouth. So McCutchen may have to fill in the void at right field at the moment. I don't think the Pirates can sit around too much longer and receive little to no production from their right fielders.
McCutchen has struggled to find his groove this season in the minors, but if he starts to heat up, the Pirates can't ignore their coveted prospect any longer.
McCutchen has scored 107 runs and stole 43 bases in his 693 career at-bats in Triple-A. Fantasy owners could expect him to contribute quite nicely in those categories if he does indeed get the call-up.
Keep Reading