Mike Matheny's 3 Smartest Moves of the 2013 Season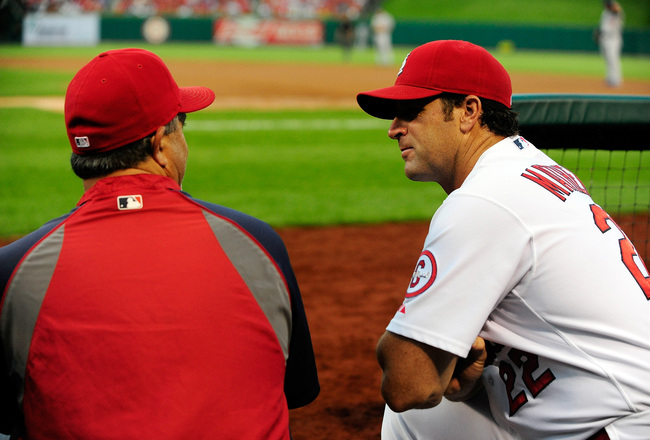 Jeff Curry/Getty Images
A lot of what a Major League Baseball manager does in a given season is dissected and beat to death by fans and media alike, and 99 percent of the time, the bad moves are what is discussed for days or weeks on end.
While St. Louis Cardinals manager Mike Matheny has made more than his share of boneheaded decisions this season, he has also made some pretty good ones.
Here is a list of Mike Matheny's three smartest moves so far in 2013.
Moving Matt Carpenter to the Leadoff Spot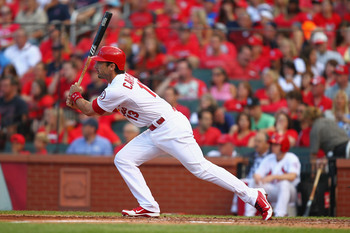 Dilip Vishwanat/Getty Images
Matt Carpenter has done a phenomenal job as the Cardinals leadoff hitter in 2013. However, he did not start the season in the top slot. That honor went to Jon Jay.
Not long into the season, it was clear that Jay wasn't getting it done, and Matheny knew something had to change. In Jay's 96 at-bats in the leadoff spot, he has batted a paltry .208 with a .296 on-base percentage. Obviously those numbers won't lead to success in generating runs.
On the flip side, Matt Carpenter has been arguably the best leadoff guy in the National League this season. In his 377 at-bats from the leadoff spot, he is batting .313 with a .386 on-base percentage. He also leads the NL in runs scored with 87 and doubles with 37.
Carpenter has truly been the catalyst for the Cardinals offense and very close to the ultimate leadoff man.
Making Edward Mujica the Closer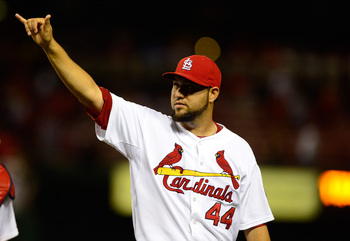 Jeff Curry/Getty Images
When Jason Motte went down with an elbow injury in spring training, it seemed like a natural move to put Mitchell Boggs in the closer role.
Boggs was the best setup guy in the big leagues in 2012 and had good stuff. Fast-forward to three blown saves and an ERA of 11.05, and Mitchell Boggs is now a Colorado Rockie.
Edward Mujica didn't get his first save until April 18 and promptly converted his first 21 in a row. Overall, Mujica has a 1.81 ERA and is second in the National League with 31 saves.
While he hasn't a lot of opportunities to close games lately, Mujica looked sharp in his two-inning save on Sunday against the Cubs.
As the season starts to draw to a close, it's got to be a nice feeling for Matheny to know he's got a guy who can close the door when the Cardinals have a save situation on the table.
Getting Matt Adams More Plate Appearances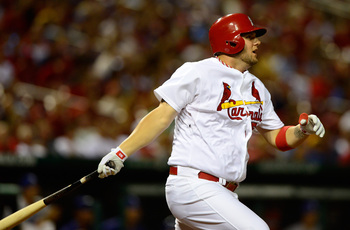 Jeff Curry/Getty Images
Matt Adams can hit a baseball a country mile. But he finds himself behind one the most productive first basemen in the league in Allen Craig on the depth chart.
Getting a little creative to go along with some injuries, Matheny has found a way for Adams to get some hacks in at the plate. Allen Craig has logged 152 at-bats this season as an outfielder, and that has opened up a few more opportunities for Adams.
While Adams has struggled a bit since the All-Star break, he is doing a nice job overall in 2013. He has swatted nine home runs in 185 at-bats for a 20.6 at-bats-per-home run ratio, per Baseball-Reference.com, which is right in line with fellow teammate Carlos Beltran.
Expect to see more of Adams down the stretch as Craig logs more outfield time. Hopefully for Cardinals fans, Adams will regain his first-half swing and put up some big numbers when he gets a chance to play.
Keep Reading

St Louis Cardinals: Like this team?