How LeBron James Changed the Miami Heat Culture Forever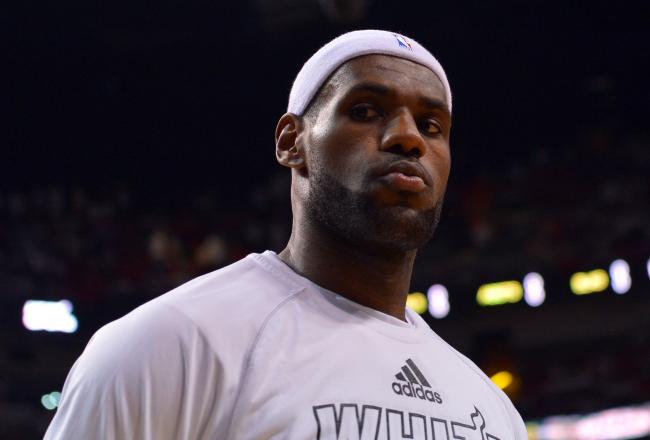 Miami Heat's LeBron James
Steve Mitchell-USA TODAY Sports
Since joining Dwyane Wade on the shores of South Beach during the summer of 2010, LeBron James has gone on to change the Miami Heat culture forever.
Prior to the most highly-coveted free agent in recent memory signing with Miami, the Heat had not been considered a destination NBA team.
After James has helped lead them to three straight NBA Finals appearances, however—while highlighting all that life in Miami has to offer—the Heat are now a team where free agents want to go.

Sparked by both James' arrival along with the subsequent winning over the last three seasons, the Heat's fanbase has also evolved into a national one where that hadn't been the case previously.
Under the direction of team president Pat Riley, the championship pedigree Miami now has after winning the last two NBA titles appears to have the Heat positioned as a perennial power long after James is done playing.


The Miami Heat Are Now A Team Where Free Agents Want To Go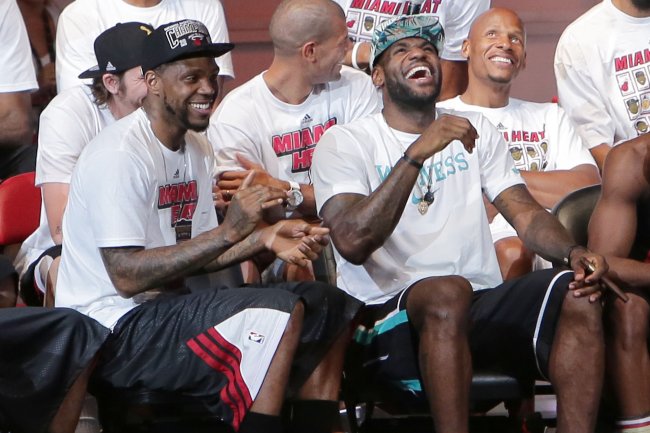 Alexander Tamargo/Getty Images
In July of 2004, Shaquille O'Neal was traded to the Miami Heat. The summer before, in 2003, Dwyane Wade landed in Miami by way of the NBA draft.
O'Neal and Wade eventually combined, during the 2005-06 campaign, to lead Miami to its first-ever NBA championship.
During the summer of 2010, however—before winning two more NBA titles—the Heat didn't choose LeBron James so much as he chose the Heat.
After spurning the traditional destination markets of Los Angeles, New York and Chicago as a free agent, for sun and sands of South Beach, James has gone on to win big in Miami.
From the on-court accomplishments to the annual championship parade through the city, James has also made life in Miami as an NBA baller look more fun than I remember it being during the days of Rony Seikaly.
Those reasons, among others, helped inspire free agents Ray Allen, Chris Andersen and Greg Oden to sign with Miami in recent years and will also entice others to surely follow.

James Has Helped Miami Establish A Championship Pedigree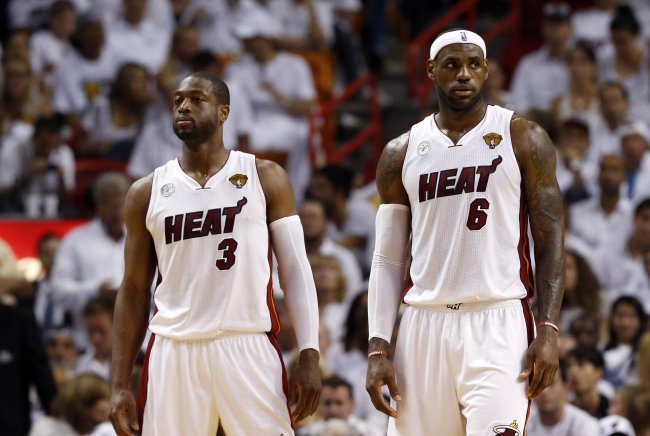 Derick E. Hingle-USA TODAY Sport
The Miami Heat played their inaugural NBA season in 1988-89. When compared to a storied franchise like the Boston Celtics, who were founded in 1946-47, the Heat are still very much in their infancy as an organization.

Despite this, however, the Heat have built "super teams" twice before under Pat Riley. The first version came during the late-90s / early-00s and were led by Alonzo Mourning, Tim Hardaway, Dan Majerle and Jamal Mashburn.
Later, during 2005-06, Antoine Walker, Jason Williams, Gary Payton and Mourning were among the big names supporting Wade and O'Neal.
Led by the two titles secured by LeBron James, along with Wade and Chris Bosh, however, the Heat have now collected three NBA championships in 26 seasons. They've also collected twice as many rings as the Heat "super teams" before them during the last two seasons specifically because of James' overall dominance as a player.
While they still need 14 more titles to match the 17 won by the Celtics, the Heat have begun to demonstrate a championship pedigree in their own right since James' arrival in 2010 because of this.
In addition to cashing in on their last two trips to the NBA Finals, the Heat also competed for a third in 2011 before losing to the Dallas Mavericks. Heading into the 2013-14 campaign, there is no reason why Miami won't be back challenging for a third consecutive championship either by season's end.


The Heat Are Positioned To Be A Perennial Power After James Is Gone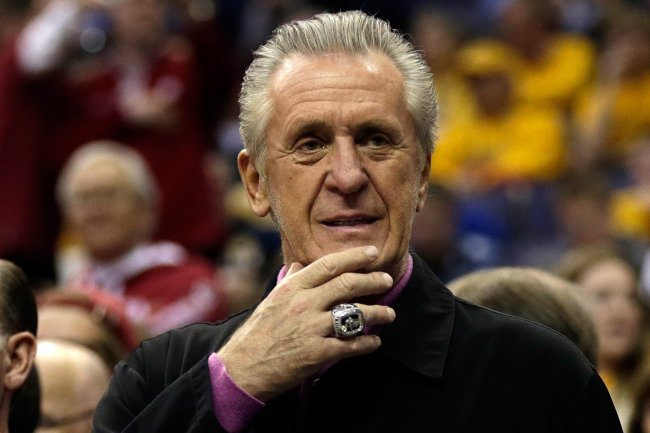 Win McNamee/Getty Images
The Heat chapter of LeBron James' career can now be used by team president Pat Riley to illustrate that marquee NBA free agents can win big in Miami.
Despite speculation suggesting that James would be forced to defer to Dwyane Wade upon joining the Heat in 2010 or sacrifice his statistical output, he's instead won two regular-season MVP awards.
James has also been named MVP of the NBA Finals after winning the first two championships of his professional career.
It's this model for NBA success, combined with the unique lifestyle in Miami, that James has highlighted unlike any Heat player before him. It is also this shift in perception, sparked by James, that will place the Heat in a new position of strength as they attempt to acquire future free agents on an annual basis.


People Everywhere Now Call Themselves Heat Fans

Mike Ehrmann/Getty Images
Despite Dwyane Wade and Shaquille O'Neal leading the Miami Heat to an NBA championship in 2006, the Heat's fanbase was not represented nationally prior to James' arrival in 2010.
Since then, however, even people like Justin Bieber have rocked Heat hats while rooting on Miami.
But even though "fans" like Biebs and others may be considered front-runners, as opposed to the diehard fans found in places like Cleveland, this is what happens when teams win.
People like to support a winner. Fans, with good reason, have also been left mesmerized by James' talent throughout his career.
As a result, there are more Heat fans now than there ever would've been if James had never chose Miami.
This article is
What is the duplicate article?
Why is this article offensive?
Where is this article plagiarized from?
Why is this article poorly edited?

Miami Heat: Like this team?