Winners and Losers from Week 2 of Tennessee Titans Training Camp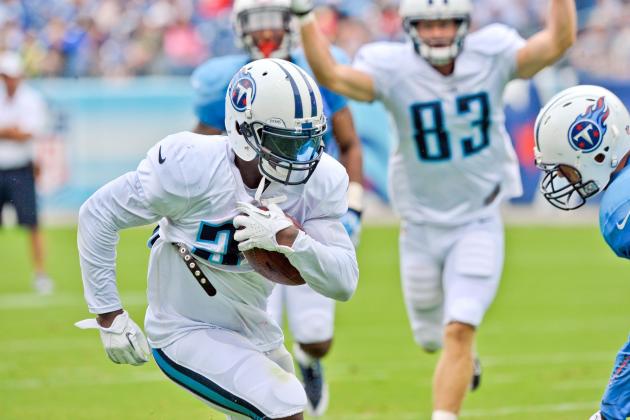 Jim Brown-USA TODAY Sports

It didn't take long for players at Tennessee Titans training camp to start raising some eyebrows and showing everyone that they belong on this team and in some cases, should play a significant role in this team's success.
The first game of the preseason may have ended in a one-point loss to the Redskins, but the bigger story was how crisp the running game looked in the early portion of the game.
There were also some players who didn't do much, if anything, to help their cause after two weeks of training camp.
Here are your winners and losers at this point in training camp.
Begin Slideshow

»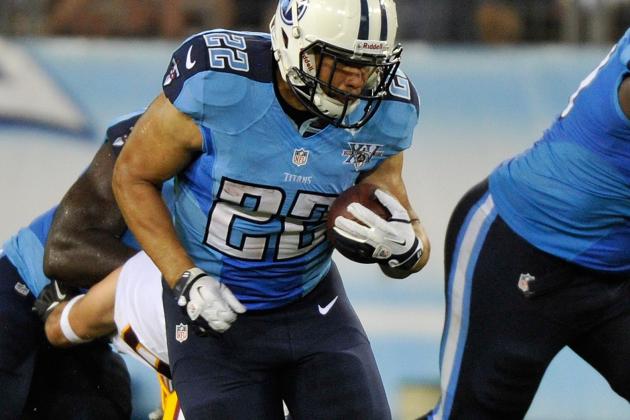 Frederick Breedon/Getty Images

Very few probably saw this coming, but Jackie Battle is surging towards being the third option for the Titans at running back behind Chris Johnson and Shonn Greene.
As much as the Titans plan to run the ball, that third spot on the depth chart could still see plenty of offensive touches.
Battle looked great in the preseason opener against the Redskins, along with the rest of the run game.
According to the Titans official website, head coach Mike Munchak loves what he's seeing from Battle so far.
Don't be surprised if Battle steals a roster spot and makes his presence known in the regular season as well.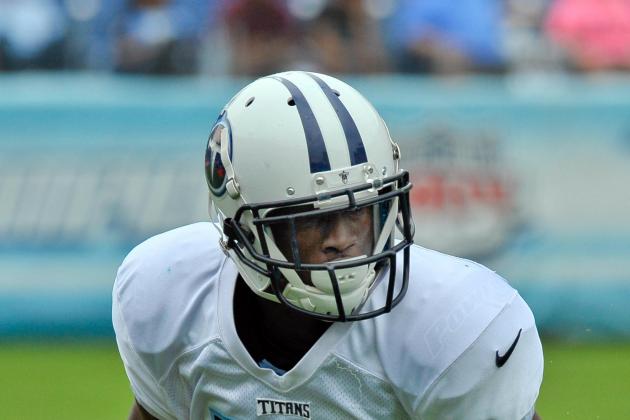 Jim Brown-USA TODAY Sports

Justin Hunter needed to make more of an impact than just a four-yard catch in the first preseason game if he was going to silence some of the critics that he's already acquired.
One of the most insulting words you can say about a football player is "soft," and that's the tag that Hunter is getting early in his career.
He still has plenty of time to shed that reputation before the regular-season opener against the Steelers, but he clearly has a lot of work to do.
We all know he has plenty of talent to make a solid contribution as a rookie. It just hasn't been illustrated in training camp up to this point.
Hunter was even listed by Jim Wyatt of the Tennessean as a bottom-five performer in training camp.
If Hunter breaks out as a rookie receiver similar to the rookie season T.Y. Hilton had for the Colts last season, then the Titans are going to put up a ton of points.
The Titans moved up in the draft to get him, so there is a lot of pressure for Hunter to not be a bust. We're nowhere near knowing if he's going to be a bust, but it's concerning to see such a slow start.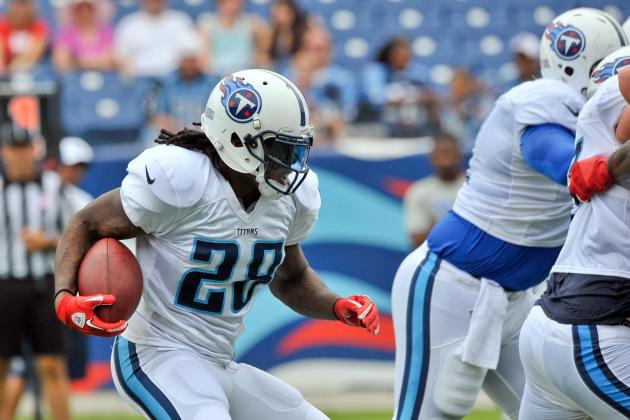 Jim Brown-USA TODAY Sports

It will be extremely difficult, if not impossible, for the Titans to make any sort of worthy improvement in 2013 if Chris Johnson has another average year.
Johnson is actually giving Titans fans reasons to be excited about the new season. That's in stark contrast to recent seasons.
He's even earned the reputation of being one of the more impressive players in training camp, according to Jim Wyatt of the Tennessean.
Things wouldn't seem so optimistic for the Titans if the opposite were happening with Johnson right now. The fact that he's having such a productive training camp is great news for the Titans.
With this revamped offensive line, it shouldn't be a major shocker that Johnson has looked so good in training camp. If it translates to the regular season, then the Titans will look much better than they did in 2012.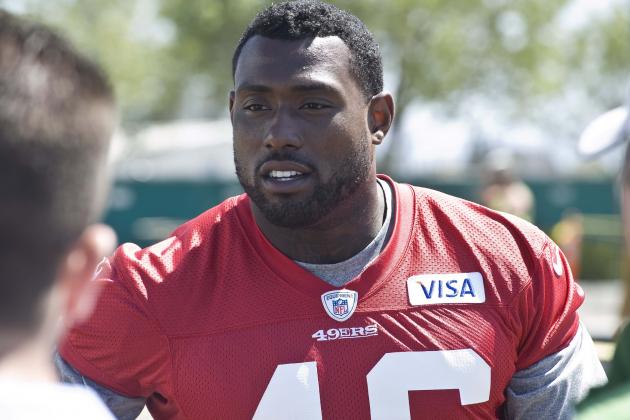 Ed Szczepanski-USA TODAY Sports

Knee surgery has kept Delanie Walker from getting off to a quick start with his new teammates, and that lost time could mean a rocky start to the regular season as well.
Walker is a versatile guy who brings a lot more to the table than the guy he's replacing in Jared Cook. He's a solid special teams guy, and he's also a good blocker.
The Titans need him out there building chemistry with the first-team offense, but the missed time will make it all the more challenging for Walker to get adapted to his new team.
Walker admitted in a recent interview posted on the Titans official website that this missed time is a setback for him.
Craig Stevens is the main option at tight end after Walker. After that, the depth chart is loaded with inexperience at tight end.
Here are the 2012 numbers from these three guys, which really shows how much the Titans need Walker on the field.
| | | | | |
| --- | --- | --- | --- | --- |
| Player | Rec. | Yds. | Avg. | TD |
| Craig Stevens | 23 | 275 | 12.0 | 1 |
| Taylor Thompson | 6 | 46 | 7.7 | 0 |
| Delanie Walker (w/ 49ers) | 21 | 344 | 16.4 | 3 |
Walker is very important to this team, and hopefully he'll make his debut against the Falcons in the final week of the preseason if the Titans feel he's ready.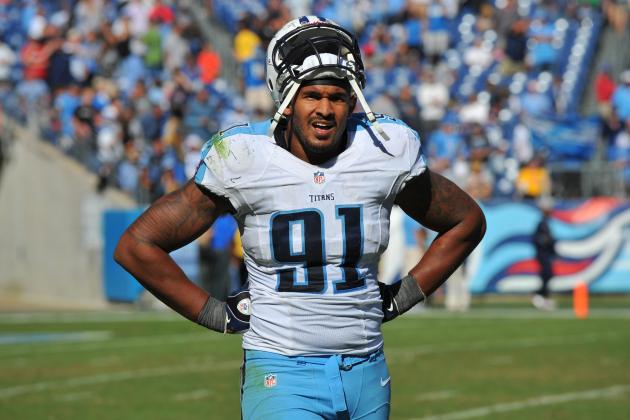 Don McPeak-USA TODAY Sports

Many of the pieces on the Titans roster seem to be falling into place to make for a much better team from 2012, but defensive end is still somewhat of a mystery.
Derrick Morgan is building off of his strong finish to last season by having a productive offseason. He could very well be poised to have a breakout campaign in 2013.
The Titans really need him to be the star of the pass rush, and Tennessee really needs him to put up some respectable numbers.
It was a good sign that he finished last season off with four sacks in the last four weeks.
According to John Glennon of the Tennessean, Morgan was the star of the offseason heading into training camp.
Morgan didn't really show up in the box score in the preseason opener against the Redskins, but it seems like he's poised to become a formidable pass-rusher for this Titans defensive line.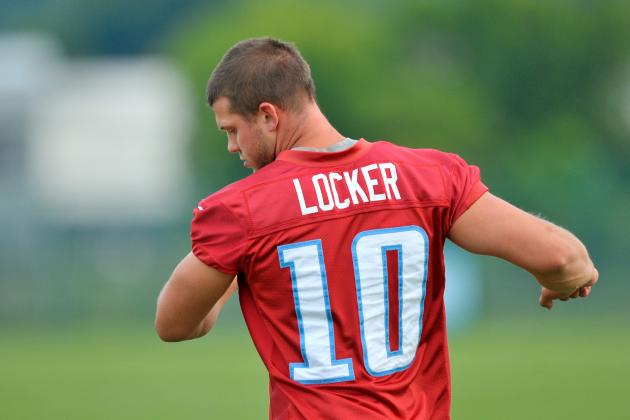 Jim Brown-USA TODAY Sports

When a player is already being accused of not having what it takes to be a franchise quarterback in the NFL, it's not very promising when that same player turns the ball over three times in practice.
Jake Locker has to prove to people that he can be the franchise quarterback that he was drafted as. He hasn't done that yet in training camp.
Yes, he's had some solid practices. Virtually any somewhat decent quarterback can look good in practice situations.
The problem with Locker right now is consistency, and he showed that inconsistency again with his three interceptions in a recent practice.
It would be different if Locker were coming off of a successful season, but the truth is that he still has a lot to prove. He's proving nothing as of now in low-pressure situations.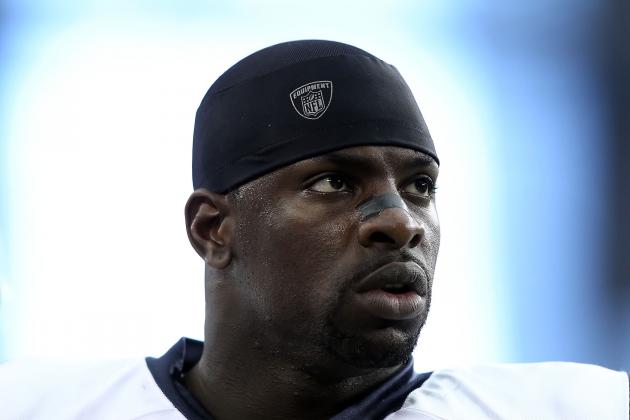 Christian Petersen/Getty Images

Bernard Pollard has been as good as advertised since becoming a member of the Titans.
You may not be a fan of 15-yard penalties, but Pollard wasted no time getting one in the first preseason game against the Redskins.
Pollard was brought in for his attitude and intimidation factor. It's safe to say he's brought that so far.
He's also saying all of the right things to make him easily a fan favorite this season. In a report done by David Climer of the Tennessean, Pollard has a ton of confidence in his new team.
That may seem insignificant, but coming from a guy who just won a Super Bowl, it's still pretty encouraging to hear.
Pollard is a winner at this point in training camp because he's lived up to his hype. He's brought the attitude and swagger that the Titans ultimately brought him in for.
You want to obviously see production from him, as well, once the regular season starts, but he's doing everything right as of now.
Steve Mitchell-USA TODAY Sports

The question marks that are suddenly swirling around Colin McCarthy is full proof that the NFL stands for "Not For Long."
It wasn't long ago that McCarthy was being regarded as the next leader of defense for the Titans, but nagging injuries have begun to extinguish those beliefs.
McCarthy needed a strong training camp and preseason to solidify his spot at middle linebacker, but Moise Fokou is stealing that spot from him more and more by the day.
It's looking like McCarthy will miss yet another preseason game, this time against the Falcons, and it's still very unclear when he will return to see meaningful action on the field.
McCarthy has went from being a lock as the starting middle linebacker to maybe becoming a talented guy who bounces from team to team because he can't stay healthy.