Madden 25: Predicting Most Unstoppable NFL Teams for Online Play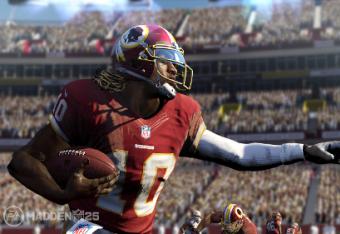 Madden 25 photo courtesy of IGN.com.

Madden 25 is set to satisfy the urges of NFL fans everywhere when it releases on Aug. 27, as fans will once again flock to the lasting value that can be found through head-to-head competition.
Once the bells and whistles of various single player modes such as "franchise" become dull, there is always value to be found in online play, as rosters and player ratings are continually updated to reflect the changes in real life.
The only negative that comes to mind when addressing online play in Madden is the fact tbat one or two teams typically reign supreme over all others.
This makes it difficult for fans of struggling teams to keep up in competitive play if they wish to use their favorite teams and they happen to be struggling (sorry Jaguars fans, no online play for you this year either).
Remember the days when the Atlanta Falcons dominated online play thanks to Michael Vick? Or all those days the New England Patriots were the only team you ever faced while they were winning Super Bowls?
Those days may be back in full force thanks to the following three teams. Study up, because you're going to have to know these teams inside and out to survive in the ultra-competitive Madden 25 online community.
Washington Redskins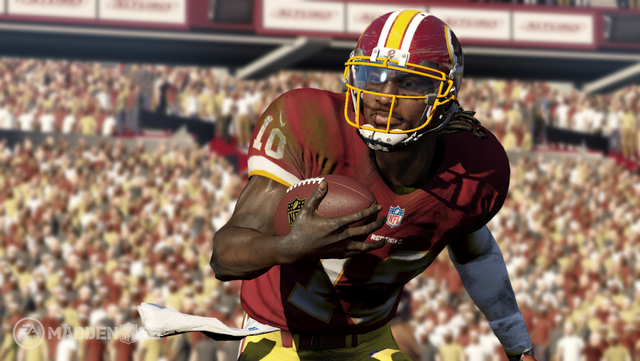 Quarterback Robert Griffin III exploded onto the scene last year and threw for 3,200 yards while adding another 826 yards rushing to go with 27 total touchdowns.
With an overall rating in the 90s and a speed probably close to matching that number, RG3 makes the Redskins one of the most formidable teams in the online landscape.
RG3 is the major reason the Redskins will be played by most, but his buddy, Alfred Morris, is another reason. Morris will likely have a rating close to 90 as well after rushing for more than 1,600 yards as a rookie.
Running the read option with RG3 and Morris will be as effective online as it is on the field. Add in a talented defense sprinkled with special players like Ryan Kerrigan, Brian Orakpo and DeAngelo Hall, and Washington is one team you're either going to have to learn or attempt to stop at all times while playing online in Madden 25.
Cincinnati Bengals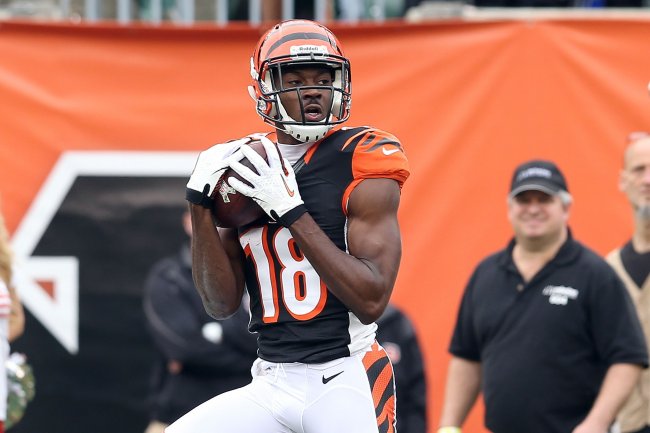 Andy Lyons/Getty Images
The days of avoiding using the boys in orange and black are over, as are the days knowing you have an easy win if your opponent selects the Cincinnati Bengals.
The reason for the love that Cincinnati is about to receive in the Madden community is twofold—receiver A.J. Green and defensive tackle Geno Atkins.
Which team do you think will be most used in Madden 25 online play?
Playing with Green in Madden 25 will give you flashbacks of tossing the ball up to Randy Moss back in the day. Rushing the passer with Atkins will seem reminiscent of terrorizing quarterbacks with Warren Sapp.
Both Green and Atkins will come close to, if not reach, the 99 overall rating cap.
It helps that the team around them is so stellar as well. Offensively, you have an exciting and fast new running back in Giovani Bernard along with two stud tight ends in Jermaine Gresham and Tyler Eifert. Cincinnati will even have one of the higher-ranked offensive lines.
Defensively, Atkins is surrounded by talent on the line like Carlos Dunlap with quality linebackers like James Harrison and Vontaze Burfict behind him.
Cincinnati may take home the crown for being the most balanced team in Madden 25. That is, unless the following team has anything to say about it.
San Francisco 49ers
Quarterbacks who can run effectively are somewhat vital in Madden's online mode because it gives real players fits when attempting to react to something so unorthodox.
There may not be a better scrambling quarterback in the NFL than Colin Kaepernick. Like Robert Griffin III, Kaepernick is going to push for a 90 or more rating in both the speed and overall categories.
Unlike Griffin, Kaepernick is surrounded by a stunningly elite team coming off a Super Bowl appearance.
Behind Kaepernick's elite legs and above-average arm sits one of the most consistent running backs in the NFL in Frank Gore. The offensive line is peppered with elite talent like Joe Staley, and Vernon Davis may be the best tight end the NFL has to offer.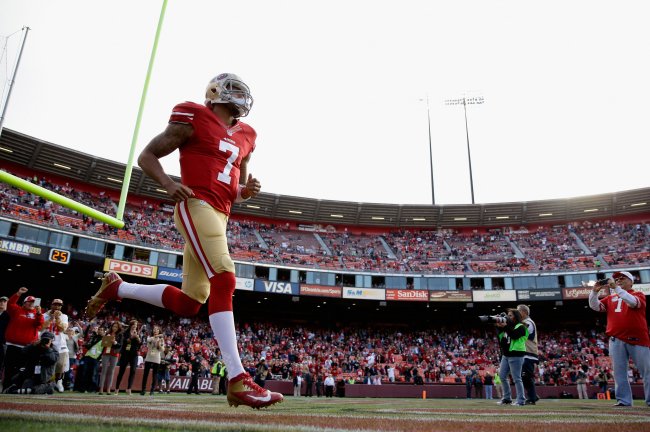 Ezra Shaw/Getty Images
We did not even mention free-agent acquisition Anquan Boldin, who like Davis, will push for a 90 overall rating or better.
Flip things to the defensive side and it gets even more unbelievable. Defensive end Justin Smith is going to flirt with a 99 overall rating and the linebacker group is the best in the NFL.
Patrick Willis and NaVorro Bowman will, without a doubt, be the two highest-rated inside linebackers. Both outside linebackers, Aldon Smith and Ahmad Brooks, should be ranked in the 90s as well.
There is not a weakness on the 49ers' roster when it comes to the virtual field. The 49ers will undoubtedly be the highest-rated team and present the toughest challenge for online play.
The online community in Madden 25 will be dominated by the 49ers. Pick up the sticks and start practicing as soon as the game releases. Get with it or get lost.
Follow B/R's Chris Roling on Twitter for more news and analysis @Chris_Roling
This article is
What is the duplicate article?
Why is this article offensive?
Where is this article plagiarized from?
Why is this article poorly edited?