UFC Fight Night 26: Info and Predictions for Shogun vs. Sonnen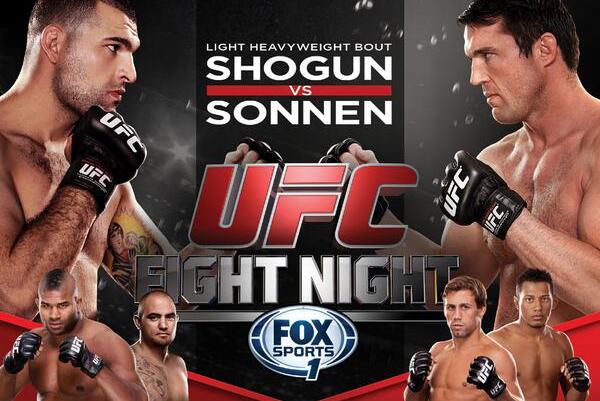 Photo courtesy UFC.com
With less than four days left before the official launch of Fox Sports 1, MMA fans are left a bit bewildered as to the specifics of UFC Fight Night 26: Shogun vs. Sonnen. Sure, the UFC is participating in the festivities by presenting one of the best fight cards to ever grace your television screen, but there are still some details to iron out.
What's this situation with Speed? Will every cable and satellite service provider have it come Saturday night? Who's fighting and at what time exactly?
These are valid questions, to be certain. Unfortunately, not all have an answer as of yet. Thankfully, I've got you covered on those that do.
First and foremost, let me highlight one of the more important answers provided by the official Fox Sports 1 FAQ:
Q: Will I be able to get Fox Sports 1 on my TV?

A: For many operators, FOX Sports 1 will launch in the same channel location now occupied by SPEED. We hope that all major cable, satellite and telephone video services will offer FOX Sports 1 at the time of its August launch, giving it wide distribution in over 90 million homes. Specific channel information will be posted at FOXSports.com closer to the launch date.
So there you have it—be sure to determine which channel your current provider uses for the Speed network. Chances are that, come Saturday night, said channel will be your destination Fox Sports 1.
Here's the full schedule for Saturday, August 17:
| | | |
| --- | --- | --- |
| Portion of Fight Card | Where to Watch | When to Watch |
| Facebook Prelims | Facebook | 4 p.m. - 6 p.m. ET |
| FS1 Prelims | Fox Sports 1 | 6 p.m. - 8 p.m. ET |
| FS1 Main Card | Fox Sports 1 | 8 p.m. - 11 p.m. ET |
Now that you know the where, when and how, allow me to shed some light on what's likely to happen during the stacked main card at the TD Garden in Boston, Mass.
Begin Slideshow

»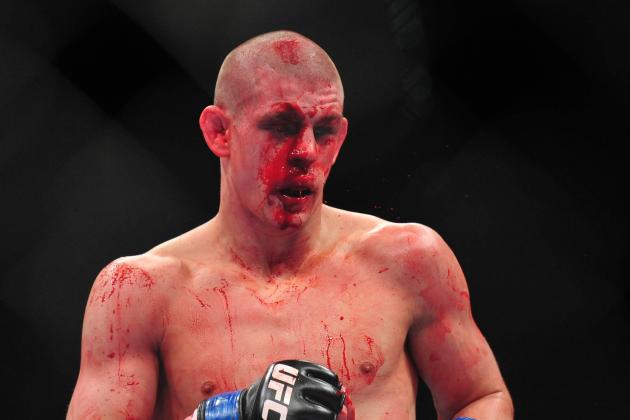 Gary A. Vasquez-USA TODAY Sports

If you're a Joe Lauzon (22-8-0) fan, that photo should put an ear-to-ear grin on your face and serve as a fascinating reminder of why he won't surrender on Saturday night.
Still not convinced?
Well, just remember that Lauzon's last appearance in his hometown of Boston was commemorated with a pillar-to-post destruction of Gabe Ruediger. The hometown advantage seems to have quite an effect on him.
Better yet, he'll step inside the Octagon with the added motivation of hunting for his 13th fight bonus—if he makes it happen, he'll become the UFC's all-time leader for bonus awards. It will be no small fight by any measure.
Add in Lauzon's unrelenting pace and slick submissions and you arrive upon a formula that results in opponent Michael Johnson (13-8-0) eventually crumbling under the pressure. Though Johnson will be looking to break his streak of two back-to-back losses, he's going to be thoroughly disappointed on Saturday night.
Johnson is a serviceable fighter with solid wrestling, but that trait alone won't stop a superior Lauzon. It's also worth mentioning that two of Johnson's last three defeats have come by way of submission, whereas 18 of Lauzon's 22 victories have come as a result of his opponents tapping.
Lightning will strike twice for "J-Lau" in Boston—I can't be sure he's taking it via submission, but expect his victory to be spectacular regardless.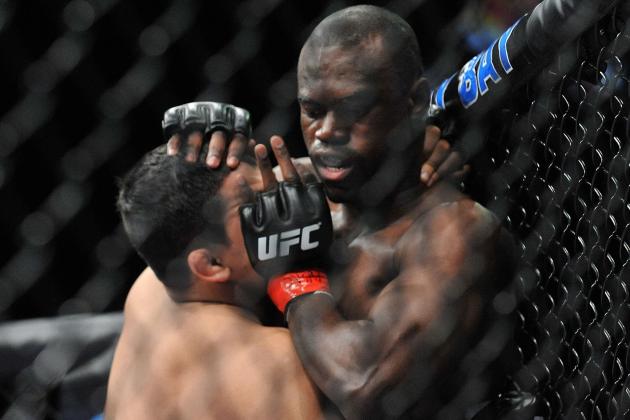 Gary A. Vasquez-USA TODAY Sports

In retrospect, it was a bit premature to draw any sort of parallels between Urijah Hall (8-3-0) and famed fighter Anderson Silva—though he showed great promise during his The Ultimate Fighter 17 run, Hall eventually lost to Kevin Gastelum in the final bout of the season.
His opponent John Howard (20-8-0) was forced to vacate the UFC after going 0-3 in his last three bouts for the organization. At UFC Fight Night 26, he'll be looking to return with a vengeance.
Hall won't let that happen.
With a considerably more lethal ensemble of punches and kicks, Hall will find the footing and range that eluded him last time around. I'm also willing to bet that his recent transition to Mark Munoz's Reign Training Center will have tightened up any mental lapses that had previously weighed him down.
The numbers also fall in Hall's favor: He'll enter the bout with a 5" height and 8.5" reach advantage.
Howard is experienced and driven in this return, but Hall is just too explosive to not win via the type of crushing knockout he delivered on the TUF set.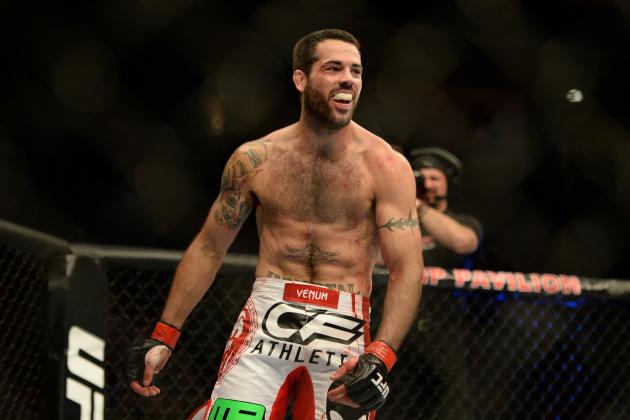 Kyle Terada-USA TODAY Sports

Regardless of the outcome, this bout certainly has "Fight of the Night" written all over it.
Why, you might ask?
Both men are currently riding some impressive win streaks—Mike Pyle (25-8-1) has won four straight, while Matt Brown (19-11-0) one-ups him with five consecutive victories.
To add an interesting element to their respective streaks, I should point out that Brown's recent resurgence has been highlighted by impressive wins over rising stars Jordan Mein and Stephen Thompson.
Though Pyle's 16 career submissions give him the obvious edge if the fight makes it to the canvas, I wouldn't bet any money on Brown making it easy for him.
"The Immortal" has a tried-and-true method of bull rushing his opponents until they eventually crack at the seams. He's willing to take a few licks in the process of simply overwhelming any who dare go punch for punch.
And that's exactly the strategy he'll employ on Saturday night.
It'll be heartbreaking to see either streak broken, but the likelihood is that Brown keeps it standing and eventually smothers Pyle over the course of three rounds.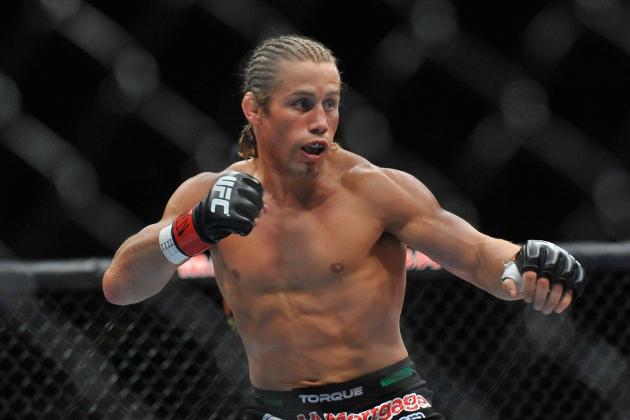 Gary A. Vasquez-USA TODAY Sports

There are those who think Urijah Faber (28-6-0) will waltz straight through the relatively unknown Yuri Alcantara (28-4-0-1).
But that's only because they're choosing to ignore the Alcantara's ominous 12 career knockouts—particularly if he catches Faber with a clean shot on Saturday night.
Do I believe it'll happen? Not really.
Faber is just too good, too well-rounded and far too cage-savvy to have another Mike Brown fiasco go very, very wrong. He'll use every inch of the Octagon to size up Alcantara en route to either a dominating decision or, if the Brazilian can't weather the storm, an exciting submission.
This is Faber's fight to lose, so expect him to remind us of that fact at UFC Fight Night 26.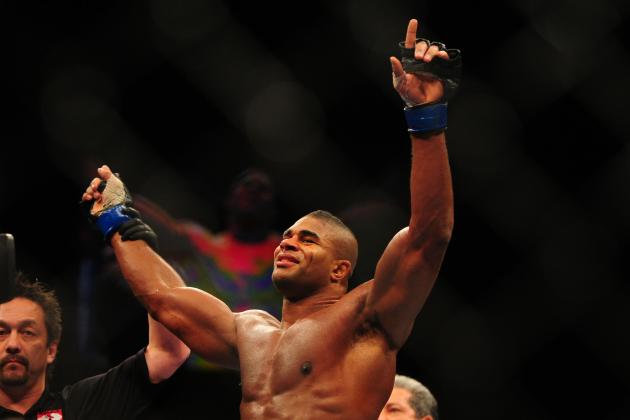 Mark J. Rebilas-USA TODAY Sports

Alistair Overeem's (36-12-0) approach to Saturday night's co-main event bout would lead me to believe that his ego bubble was thoroughly popped by the assault he experienced courtesy of Antonio Silva at UFC 156.
I sure hope so—his lack of diligence and consistency is the only thing standing between him and UFC heavyweight glory.
Let's not mince words: It's ludicrous to think that Travis Browne (14-1-1) has any sort of objective advantage going into this fight. When he realizes that he can't get the fight to ground, he'll be subjected to the kind of striking clinic that made Overeem famous.
Sure, Overeem's last appearance in the Octagon sucked the life straight out of his freight train-like hype, but that was then, and this is now. Like any professional fighter ought to, he seems to have accepted the reality of his previous transgressions and trained to ensure that they don't happen again.
I'm confidently stating that his time hasn't passed. At UFC Fight Night 26, his approach will be the complete antithesis of what we witnessed against Silva—his arms will be up a la his classic K-1 stance, he'll actively utilize his vicious kicks and he'll opt to brutalize Browne's body with clinch knees.
Overeem will use Browne as a stepping stone to remind us where the hype came from in the first place.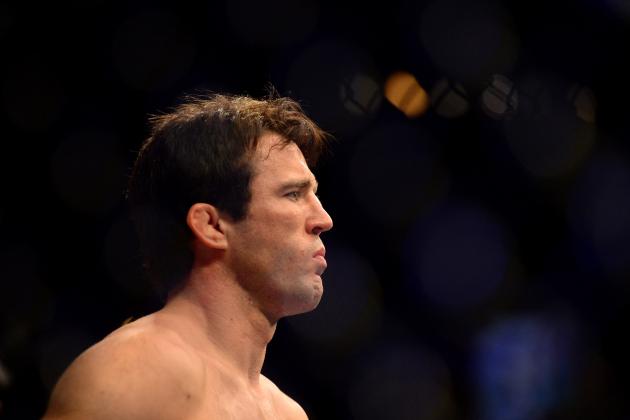 Mark J. Rebilas-USA TODAY Sports

Snap back to reality and quit daydreaming about the Mauricio "Shogun" Rua (21-7-0) of yore, the man who terrorized Pride with surreal aggression and lethal Muay Thai.
On Saturday night, we'll bear witness to a battered facsimile of Rua, one who's carrying the burden of a pair of knee surgeries—the exact kind of lower limb issues that might prevent him from repeating something like the gorgeous omoplata once executed against Ricardo Arona.
And that fact might, of its very own accord, be the reason why Chael Sonnen's brand of smothering is almost guaranteed to earn him a "W" in the main event of the Fox Sports 1 fight card.
I question whether Shogun still has it in him to capitalize on the submission vulnerabilities in Sonnen's fight game, as should you. Sonnen just needs to put on the kind of wrestling display that has flustered countless opponents. When Shogun begins to fade by the fourth stanza, Sonnen will only be warming up.
On Saturday night, the "American Gangster" will make it very clear that Shogun's abysmal 34 percent takedown defense rate was always destined to be his undoing this late in his storied career.
When he's determined, Sonnen is a nearly unstoppable force. Unfortunately, Rua is far from an immovable object.
It may not be pretty, but there's no reason to pretend that Sonnen's not going to get the job done over the course of five brutal rounds.