Every Pac-12 Football Team's Top Freshman to Watch in 2013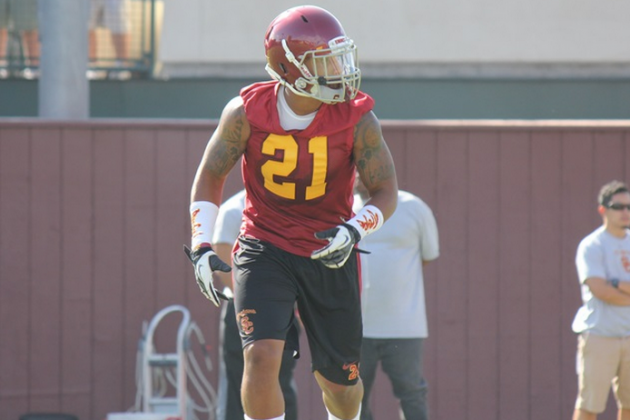 Photo Credit: 247Sports
Freshmen made their presence felt—in a big way—in the Pac-12 last season.
Whether it was Marcus Mariota with the legs, Kevin Hogan with the arm or Brett Hundley with both, the first-year quarterbacks made waves wherever they went.
And beyond that, trench warriors like UCLA's Jake Brendel, Oregon's Tyler Johnstone and USC's Leonard Williams all made the FWAA's Freshman All-American team.
After a year that saw four Pac-12 teams—USC, UCLA, Washington and Oregon—finish in the top 20 of 247 Sports' rankings, 2013 could be deja vu for the conference's youngsters.
But beyond the obvious names, who at the Pac-12's lesser-known schools might burst onto the scene?
Begin Slideshow

»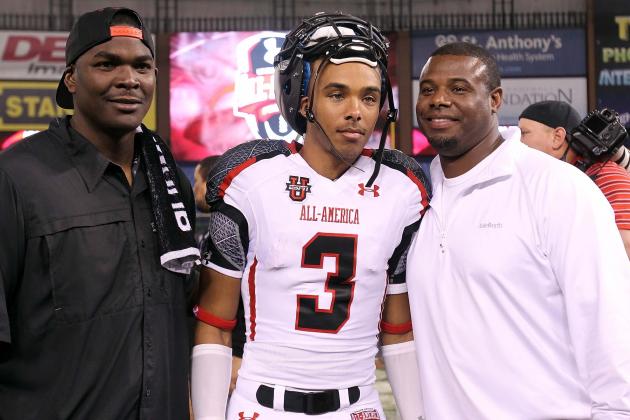 Kim Klement-USA TODAY Sports

When he's not busy making his famous father cry in public, Trey Griffey (son of Ken Jr.) has spent his summer preparing for a sizable role in Arizona's offense.
Consistency issues have held him back in part, but Griffey has the size, hands and potential to make an impact in Rich Rodriguez's scheme. Especially since the Wildcats don't have much in the way of competition standing between him and significant playing time.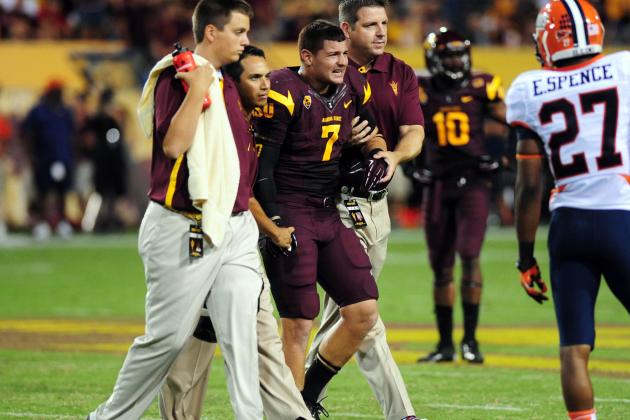 Jennifer Hilderbrand-USA TODAY Sports

Mendoza injured his shoulder in Week 2 against Illinois last year, missing the rest of the season and earning a medical redshirt.
Steven Magee's departure forced Spur linebacker Chris Young to the weak side to take over his role, which in turn allowed Mendoza to shift from weak side to Spur.
He's been incredibly impressive in that role during camp and, now fully healed from last year's injury, appears to have the speed and aggressiveness to play a big role on ASU's underrated defense.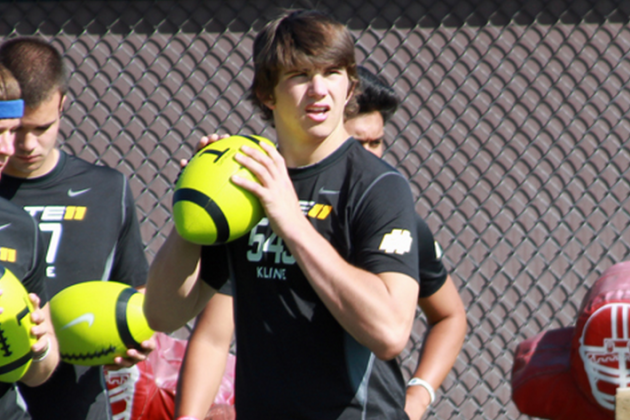 Photo Credit: 247Sports
Kline has still yet to officially win the job, but he's the heavy favorite against junior Austin Hinder and true freshman Jared Goff.
If Kline—a blue-chip recruit in the class of 2012—does indeed get the nod, he'll be in a good spot to post big numbers as a redshirt freshman.
Sonny Dykes' Bear Raid offense turned Colby Cameron into a Sammy Baugh Award winner at Louisiana Tech, and Kline has a much higher ceiling than he ever did.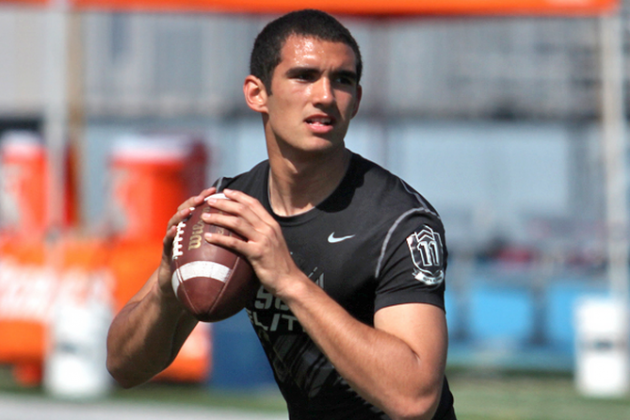 Photo Credit: 247Sports
Colorado has suffered massive attrition at quarterback, making Liufau—the prize recruit of Mike MacIntrye's first recruiting class—already the prohibitive backup.
He has a higher upside than entrenched starter Connor Wood, too, so he might not stay there for long.
If/when (realistically when) the 'Buffs start fading from contention, how long will the leash on Wood really be? When will the first-year staff opt to sub in its first-year quarterback of the future?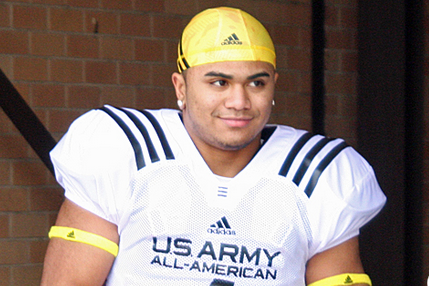 Tyner has all sorts of obstacles standing in the way of early playing time, chief among them all-galaxy scatback De'Anthony Thomas and sophomore Byron Marshall.
But talent always wins out in the modern Oregon system and Tyner has talent to spare. He was the No. 1 running back in the class of 2013 in the 247 Sports rankings for a reason: His unique blend of power and speed.
That's something every team, even one as stacked as Oregon, could use.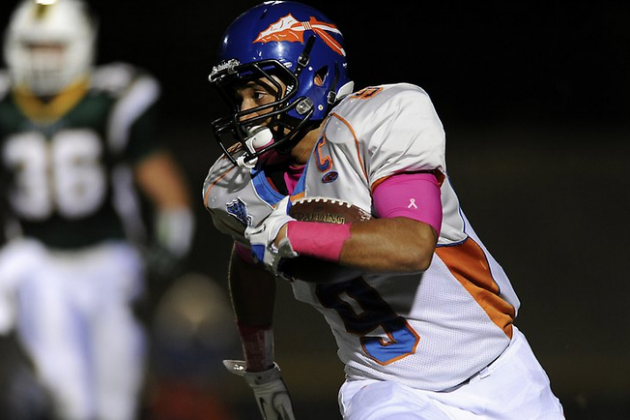 Photo Credit: Facebook – DailyNews PrepSports
Hunt came to Oregon State in emulation of Jordan Poyer, and though it's lofty praise, he's already started to look the part in camp.
According to OregonLive.com, secondary coach Rod Perry called him a "guy that could help" immediately while head coach Mike Riley lauded him for his great football instincts.
He isn't projected as a starter quite yet, but the Beavers are in need of quality secondary help and by all indications Hunt can contribute exactly that.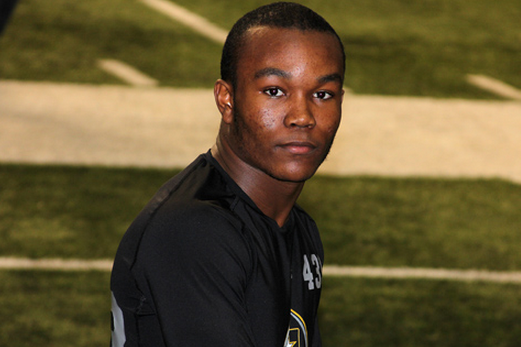 Photo Credit: 247Sports
Trey Griffey isn't the only son of a famous athlete who could make a difference this year. Some 800 miles west of Tucson, Barry Sanders's kid could be poised for a role in Stanford's offense.
The Cardinal suffered major attrition at the skill positions this year and will probably opt for a committee approach to mitigate it.
Sanders will get a chance to carry the ball in Palo Alto—behind the nation's best offensive line, no less—and if he's got just a modicum of daddy's skill, David Shaw will have no reason to stop handing it to him.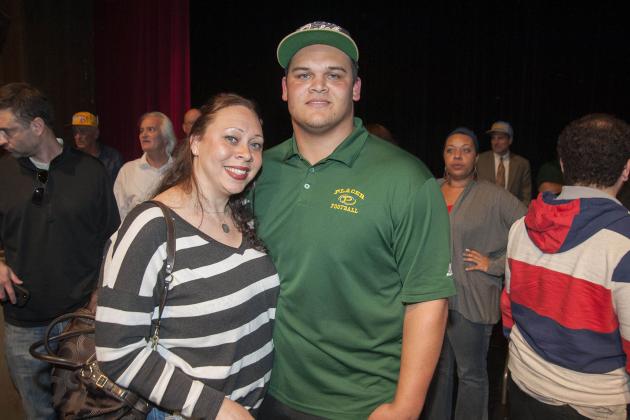 Ed Szczepanski-USA TODAY Sports

Vanderdoes is still struggling to get on the field in Los Angeles, this time because of a back issue. But the injury appears minor, and when he's finally, at long last, able to start playing for the Bruins, Eddie will clarify why there was so much fuss about him to begin with.
Ranked No. 6 in the class of 2013 by 247 Sports, Vanderdoes can play inside or out in UCLA's 3-4 scheme and already has the frame of an upperclassmen. Together with Eric Kendricks and Anthony Barr, he gives the Bruins a defense that hardly lacks for star power.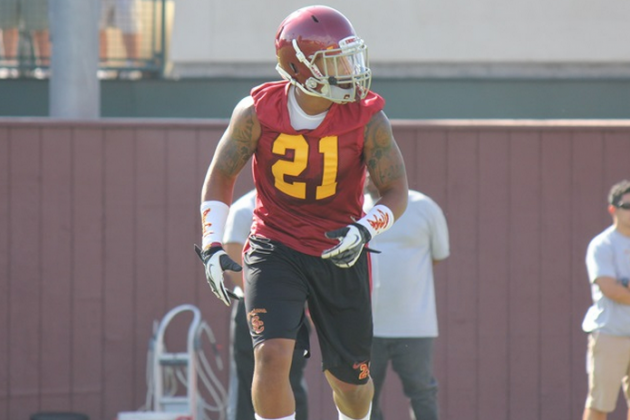 Photo Credit: 247Sports
Cravens ran with the first-team defense in spring camp but had to cut that practice time short thanks to an injury. It wasn't serious enough to threaten his season, though, and already he's back at camp making plays.
As far as USC comparisons go, Cravens is far more Polamalu than Mays. And as good as Taylor Mays was for the Trojans, the fans down in SoCal are perfectly okay with that news.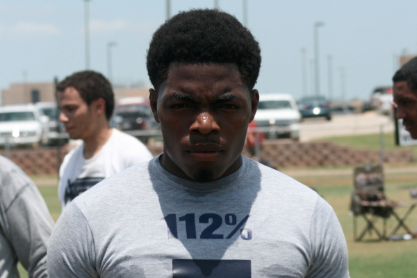 Photo Credit: 247Sports
In the wide-open, snap-every-10-second race of Pac-12 football, a team's nickelback is every bit as important as its starters. Whether it be in the slot on three-receiver formations or spelling a gassed first-teamer, someone like Thomas can provide invaluable depth.
He was one of the Utes' highest-touted recruits in the class of 2012, and despite size limitations (Thomas stands 5'9''), he's plucky and fearless down the seam. Thomas is a big part of Utah's present and future.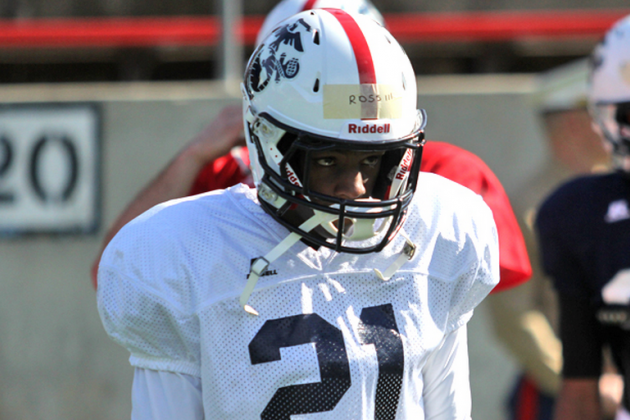 Photo Credit: 247Sports
Damore'ea Stringfellow is the bigger (and much more confusing) name and Darrell Daniels has the higher ceiling. But among the Huskies' trio of incoming recruits, Ross is the one poised to make the biggest immediate impact.
Thuc Nhi Nguyen of the Washington Daily noted that he continues to stick out among the highly touted newcomers on offense. And at 5'9'', his shiftiness in the return game makes him an even stronger bet to make an impact in 2013.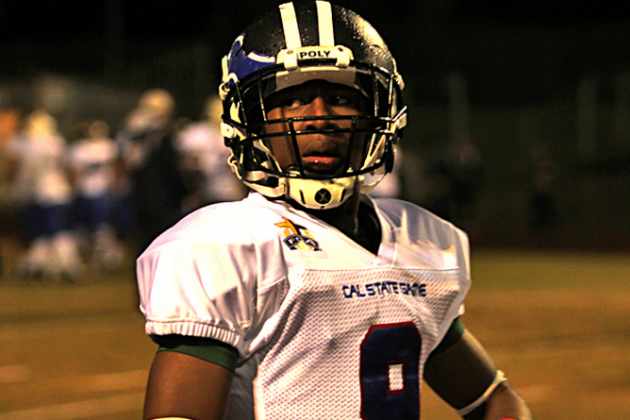 Photo Credit: 247Sports
Brown was a coup for Mike Leach & Co. in Pullman, earning an 87-out-of-100 grade from 247 Sports and helping to keep them out of the Pac-12's class of 2013 cellar.
He turned down offers from top recruiting schools like Washington, UCLA, Boise State and Arizona State to join the Cougars. And given how putrid their secondary was last season, the Cougars can probably use Brown sooner rather than later.
Unlike the other corners on this list, Brown has the size to match up with bigger receivers on the outside. In a league with, say, Marqise Lee and Nelson Agholor, that type of physical corner is absolutely necessary.