What You Need to Know About Florida's Phenomenal Freshman, Vernon Hargreaves III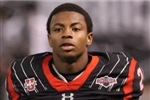 Photo via 247sports.com
The Florida Gators were able to rebuild their reputation as a stellar defensive team during the 2012 season. Led by Matt Elam, Sharrif Floyd and a number of other talented defenders, the Gators ranked fifth in the nation in points allowed.
Even though many key defensive contributors departed after last season, Florida should again field one of the best units in the country after assembling an excellent recruiting class.
The centerpiece of that class is talented cornerback Vernon Hargreaves III. One of the most coveted high school recruits in the country, Hargreaves will bring a deadly combination of speed and athleticism to the Florida secondary.
If the Tampa native's high school numbers are any indication, the Gators landed themselves a defensive star in the making.
Begin Slideshow

»
Height: 5'11"
Weight: 189 pounds
Position: Cornerback
Senior Season Stats: 110 tackles, five interceptions, five forced fumbles, five pass breakups
Total High School Stats: 203 tackles, nine interceptions, five forced fumbles, five pass breakups, 16 touchdowns
High School Awards: 2012 National Defensive Player of the Year, USA Today First Team All-American, Under Armour All-America Game MVP, 247Sports Class of 2013 All-American Team, Tampa Bay Times Blue Chipper of the Year
Other Finalists: Clemson, Miami (Fla.), Vanderbilt, Notre Dame
High school stats and awards courtesy of Gatorzone.com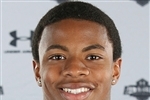 Photo via 247sports.com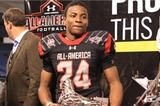 Photo via 247sports.com
The amount of talent in Florida's secondary will be Hargreaves' best friend and worst enemy.
Marcus Roberson and Loucheiz Purifoy have a stranglehold on the two starting cornerback positions. This leaves Hargreaves in a position to immediately contribute as a nickel or dime corner. He will have to fight Brian Poole and Cody Riggs, but he is already more game-ready than the two of them.
In fact, Hargreaves would be an immediate starter on most teams. However, Purifoy and Roberson are just too good to be taken out of the lineup and replaced with a young freshman.
But this will be a good situation for Hargreaves. He can learn the nuances of SEC football from his skilled teammates while he adjusts to the speed of the college level.
Ultimately, Hargreaves will not start against Toledo in the season opener. He may not start in any game this season. However, he is too talented to sit and wait on the bench. He will get plenty of snaps and make plenty of plays for the Gators.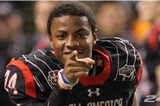 Photo via 247sports.com
There's not much to complain about Hargreaves' skill set.
One area that he could improve in is zone coverage. He can be a bit of a gambler, and so he is liable to allow a big play every once in a while.
He could also stand to bulk up a bit, as he does not possess ideal size for a cornerback.
If Hargreaves can beef up and inject more physicality into his game, his only concern will be adjusting to the speed of the college level.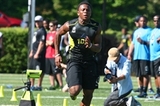 Photo via 247sports.com
Still not sold on Hargreaves? Perhaps this scouting report from Bleacher Report's Michael Felder will change your mind:
First word that comes to mind with Hargreaves is polish. He is very clearly a well-taught, well-coached and college-ready player. Hargreaves comes in with an understanding of zone and man principles, as well as how to play both press and off techniques. He is a lot more Johnthan Banks, in his play not size, than other high level cornerbacks because he can do everything on the field. Hargreaves is a sound tackler, can get physical against the run and is more than just the proverbial "shut-down corner."

Not much in the way of negatives for Hargreaves. He is a polished prospect; his team should expect him to contribute early as a full-time cornerback or as a nickel player. The question for Hargreaves to answer will be how much better he can get at the next level. If he levels out, he'll be a quality contributor, but with every gain he makes physically, his ceiling will rise tremendously.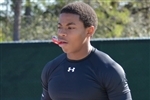 Photo via 247sports.com
Projected Stats: 40 tackles, two interceptions, one forced fumble, four pass deflections
Hargreaves will see plenty of playing time in 2013. He won't be the star of Florida's secondary (at least not yet), but he should excel in a nickel or dime corner spot.
Teams will probably want to test him, especially early in the season, instead of going after Roberson and Purifoy. This should allow him to intercept a couple of passes and make a few deflections.
All signs point to Hargreaves earning a spot on the SEC All-Freshman Team by the end of the season. Given his terrific numbers in high school and his exceptional football IQ, the sky is the limit for what the Wharton High School star can accomplish in college.