There is a renaissance occurring in the PGA. Thanks to an infusion of young talent, the parity of the sport has never been higher, a notion reinforced by the end result of the 2013 PGA Championship.
Jason Dufner brought home the 95th Wanamaker Trophy at Oak Hill Sunday and joined Justin Rose and Adam Scott as the third player in 2013 to win his first major.
Jason Dufner shoots two-under in the final round and is your 2013 PGA Championship winner! #PGAChamp pic.twitter.com/5tM6ajXMUt

— Bleacher Report (@BleacherReport) August 11, 2013
The success for Dufner at Oak Hill was overshadowed by the ridiculously bad play by some of the world's best (and more recognizable outside of a social media fad).
Both Tiger Woods and Phil Mickelson entered the tournament with recent victories riding what appeared to be a high wave of momentum. That came to a screeching halt as both of their performances could be described in one word—irrelevant.
Let's take a gander at some of Oak Hill's disappointments and attempt to project how, if and when the stars can bounce back for a positive day on the links.
Lee Westwood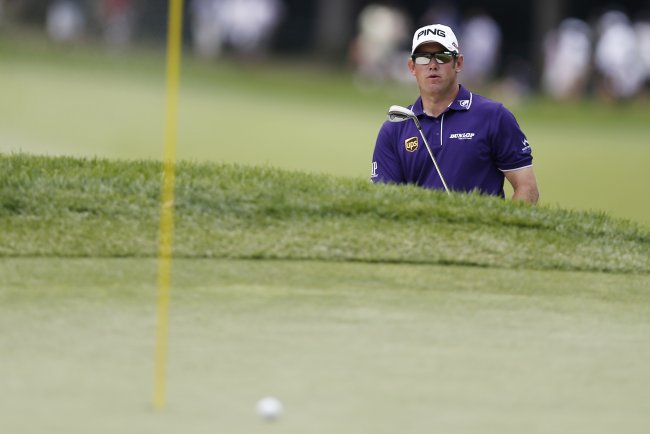 Winslow Townson-USA TODAY Sports
If you want to see an epic collapse in the world of golf, look no further than Lee Westwood's steep drop off a cliff on the final day at Oak Hill.
Westwood entered the final day tied for seventh at three under.
He exited the day four over and ended up three over for the tournament.
Westwood's laughably bad fourth-round performance cost him around $168,000, only adding insult to defeat. Not only that, Westwood would then go on a Twitter rant of epic proportions as a way to seemingly take out his frustration.
Sincere apologies to my sponsors and true followers for my earlier comments . It was out of order and out of character ,Westy .

— Lee Westwood (@WestwoodLee) August 12, 2013
Ouch.
Westwood is 40 years old and is beginning to see his window of opportunity close ever so slightly. He's one of the best to not have a major title to his name. His miserable play will continue provided his recent performances and actions.
Projection: Westwood struggles for the rest of the tour thanks to his inability to close.
Tiger Woods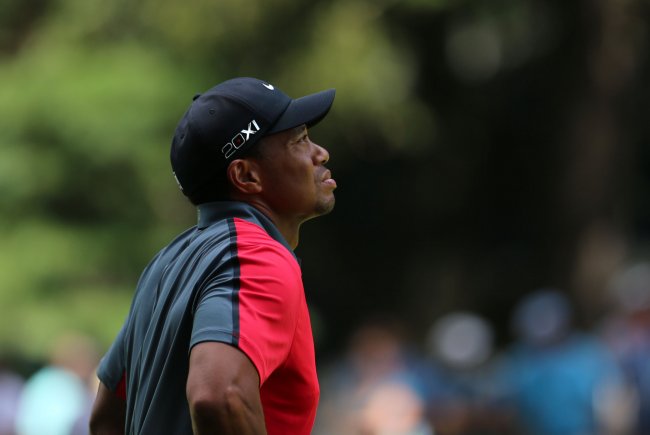 Allan Henry-USA TODAY Sports
The man they called Tiger was as ferocious as his animal counterpart in the Bridgestone Invitational leading up to the contest at Oak Hill.
There Woods beat the rest of the contestants by a ridiculous seven strokes.
Woods parlayed that excellent performance into a 40th finishing position at Oak Hill.
What?
Tiger is now 0-for-18 when it comes to recent majors, with his last four finishes coming in at fourth, 32nd, sixth and 40th.
Tiger Woods is winless in his last 18 majors played.

— ESPN Stats & Info (@ESPNStatsInfo) August 11, 2013
But really, the world should have seen this coming given Woods' horrific performances at Oak Hill in the past.
Tiger Woods still has never broken par in his 8 competitive rounds played at Oak Hill Country Club.

— ESPN Stats & Info (@ESPNStatsInfo) August 11, 2013
Make no mistake; Woods is a great player still. Just not when it matters most and the consistency is simply not there. His collapse at the end of the opening round at Oak Hill where he hit a double bogey at the final hole, completely tarnishing a good day's work, is evidence enough.
Projection: Major season is over, so the inconsistent Tiger will win at least one more tournament.
Phil Mickelson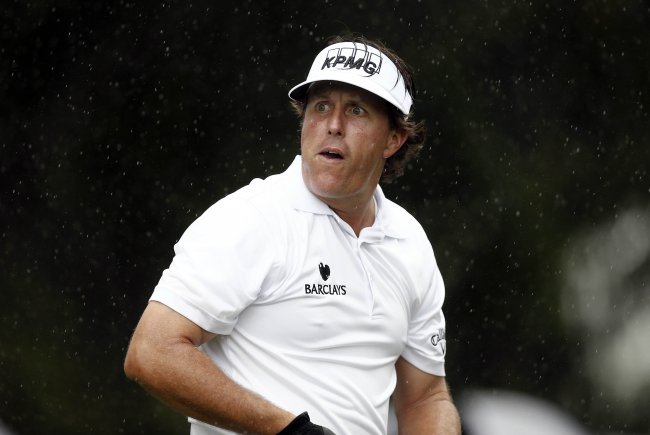 Winslow Townson-USA TODAY Sports
Fresh off a victory at the British Open, it was easy to project Mickelson one of two ways at Oak Hill. Lefty would either ride the wave of momentum to the top of the leaderboard, or he'd be exhausted from the emotional toll and fall flat on his face.
Let's just say Mickelson needs to find a way to pick himself up after the PGA Championship.
Mickelson finished the tournament at a ridiculous 12 over par after tallying 78-72 in the final two rounds. For those counting, he finished third to last.
VIDEO: Phil Mickelson had an embarrassing shot during the #PGAChamp. http://t.co/w6U6BDkuw5

— Bleacher Report (@BleacherReport) August 10, 2013
Mickelson has plenty of opportunities left to bounce back this year if he so chooses, but making a comeback from such a horrendous showing will be hard to do. With the way he played, it may have been better if he hadn't even qualified.
Projection: Lefty won't win another tournament, but he'll re-charge and at least be in contention for a few.
Follow B/R's Chris Roling on Twitter for more news and analysis @Chris_Roling