The Wyatt Family Must Find a New Feud After SummerSlam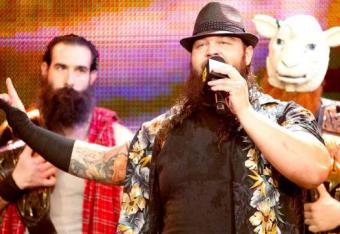 Bray talks on NXT (from WWE.com)

At SummerSlam, Bray Wyatt, leader of creepy cult group The Wyatt Family, will take on Kane in a "Ring of Fire" match.
With Kane due to take time off soon of television to film WWE Studios' horror sequel See No Evil 2 soon (Variety discussed the details here), presumably "The Big Red Machine" will lose and sustain another serious beating at the hands of Wyatt and his acolytes at the pay-per-view.
This is probably for the best: Kane has lost a ton of steam since he split with long-time tag team partner Daniel Bryan several weeks ago and just isn't that interesting of a character anymore.
A promising up-and-comer like Bray losing to him—in his first official match, no less—makes no sense whatsoever.
Truthfully, Wyatt, Erick Rowan and Luke Harper haven't really benefited much from their battles with Kane. Indeed, they haven't been booked very well in general in recent times.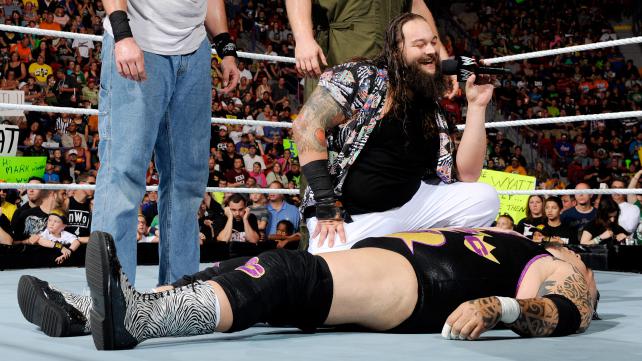 The trio made their debut on WWE television on the July 8 edition of Raw heavy hyped by some great video packages and a spooky marketing campaign and then proceeded to, well, beat up random people like R-Truth and Justin Gabriel and have meaningless tag team matches.
Bray Wyatt, who proved on NXT that he is easily one of the best and most compelling talkers in the company, hasn't really been given a chance to show off what he can do either.
Alas, the Wyatt crew has grown aimless.
What is Bray's agenda? Who knows? As noted he hasn't really been given the opportunity to tell the WWE Universe anything about himself.
Generally, the Wyatt family feels oddly muted on television these days.
Compare and contrast the group's treatment with The Shield, who debuted at Survivor Series last year and were immediately thrust into the main event scene against the likes of Ryback and John Cena.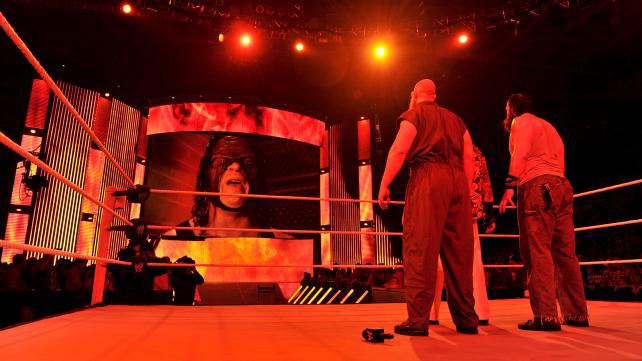 WWE knew right away what it wanted Dean Ambrose, Seth Rollins and Roman Reigns to do; it doesn't seem to have much of a clue what to do with the Wyatts.
So, in order to re-start their momentum, Wyatt, Rowan and Harper will have to move onto another feud after SummerSlam, preferably with a top-level star like Cena or Randy Orton. Anything to boost the group's profile before the end up growing stale.
Do you think the Wyatts have lost momentum?
Maybe the group could even enter into a feud war with The Shield (The Shield, after spending most of the past year as heels, could turn babyface).
It's an intriguing idea with potential, and it's been a while since WWE had a good stable vs. stable battle. Why not try something like that? It would be a good time-filler, if nothing else. Imagine the great matches and promos the six men could deliver.
WWE really does have something in the Wyatt Family—especially Bray. But to capitalize on this the company is going to have to give them something worthwhile to do after the "Ring of Fire" match at SummerSlam. The group simply can't return to just taking out random wrestlers and facing the likes of Broduy Clay and Tensai.
This article is
What is the duplicate article?
Why is this article offensive?
Where is this article plagiarized from?
Why is this article poorly edited?