How Will the San Jose Sharks Use Brent Burns in 2013?
Use your ← → (arrow) keys to browse more stories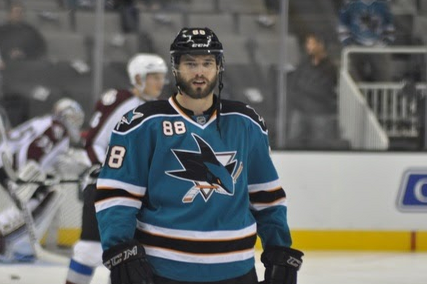 Photo Courtesy of 101SportsMedia.com
One of the most surprising moves by the San Jose Sharks last season was the switch of defenseman Brent Burns to wing. On March 12, Coach Scott McClellan started Burns against the St. Louis Blues, surprising fans and critics alike; Burnzie had played forward in his early AHL career days, but his NHL career was spent solely as a defenseman.