Who Currently Has the Edge in All of Tennis' Best Rivalries?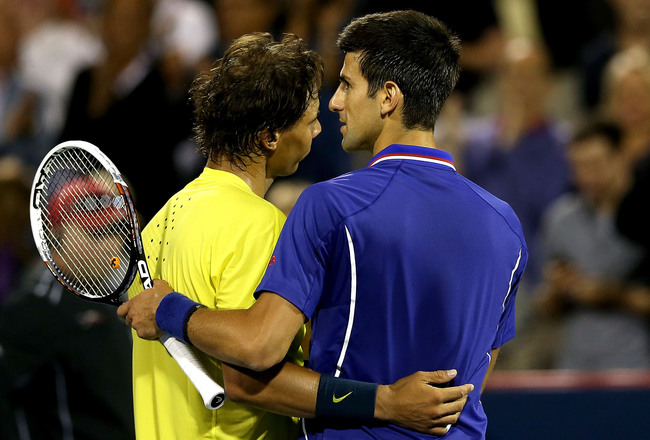 Rafael Nadal greets Novak Djokovic at the net at the Rogers Cup in Montreal.
Matthew Stockman/Getty Images
Rafael Nadal's win over Novak Djokovic at the Rogers Cup was his 21st victory over his Serbian nemesis.
Just a few years ago, Nadal was trying to break the riddle of Roger Federer on hard courts. Federer, once dominant over everyone, is struggling to stay relevant.
With any great rivalry, the tide can turn. Right now Nadal clearly has the edge over Djokovic. But does anyone have an edge over Nadal?
Let's examine who has the edge, right now, in the best rivalries in tennis.
Keep Reading