Jose Aldo Doubts Randy Couture Was Always 'Clean'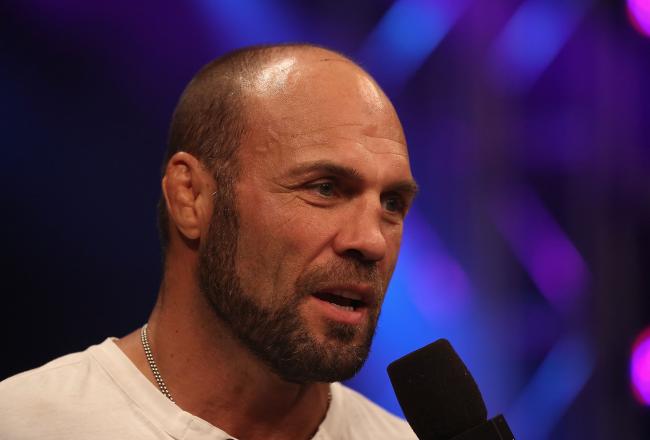 Christian Petersen/Getty Images
The world of MMA is engulfed by accusations of steroid use being thrown left and right, with fighters constantly failing tests and still others obtaining Therapeutic Use Exemptions to inject themselves with performance enhancing drugs (PEDs) legally.
In some respects, this is typical of most high-level sports and the increased focus on MMA has come with its growing popularity and the desire to "clean up" the sport, perhaps in lieu of mainstream respectability.
However, there was a time, before the modern era, where PED use seemed rampant. Fighters, such as UFC Hall of Famer Ken Shamrock, have openly admitted their use of steroids.
Indeed, when we look at the behemoths that populated MMA promotions, such as the UFC and PRIDE, and compare them to the relatively pudgy specimens on display today, it's not hard to guess that PED use, at one point, must have been part of the game. Especially if you consider that events were so often held in states and countries, such as Japan, where no drug testing ever took place.
However, one man from that era has largely avoided those accusations. That man was Randy Couture—a former two-division UFC champion, he even earned the nickname "The Natural," which would indicate his long career into middle age came from an innate ability.
But now the UFC's featherweight champion, Jose Aldo, has cast doubt on how clean Couture actually was. In an interview with Tatame (h/t MMA Mania) Aldo said:
"Randy Couture fought until he was 50, and you say he was clean? If the doctors prescribe you and you're on the limits, OK, I see no problem."
Actually, Couture retired at age 47 and never failed a drug test in his career. Aldo was giving his opinion on the use of testosterone replacement therapy (TRT) in the sport and followed controversy that has been dogging his fellow Brazilian, Vitor Belfort, over the last year.
Belfort has been harangued by questions regarding his use of TRT to raise his declining testosterone levels, and last week he suggested that TRT only made things "fair" rather than gave a fighter an advantage.
The only problem with that is that Belfort has been popped before for illegitimately using steroids, and past use is one reason why a fighter will have low levels later in his career.
Belfort, 36, fought Couture twice back in 2004. But while Belfort has become tainted with his use of steroids, Couture has so far managed to maintain his "Captain America" epithet.
It's unlikely that Aldo's brief, throwaway comment will be taken seriously outside MMA circles. However, it does make you question the rights and wrongs of the drug debate in a sport that has, in some ways, always been awash with PEDs.
This article is
What is the duplicate article?
Why is this article offensive?
Where is this article plagiarized from?
Why is this article poorly edited?