Coming Up with NFL-Style Team Names for Each English Premier League Club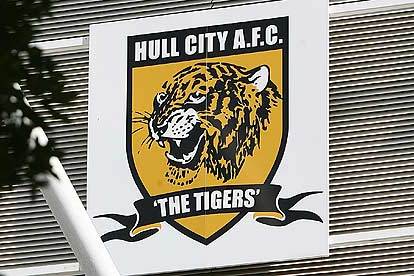 Image via Dave Howard/PA
With Hull City AFC changing their name to Hull City Tigers and the reported possibility of Cardiff City changing their name to Cardiff Dragons, the style in which clubs in the English Premier League are named seems to be becoming Americanized, like teams in the NFL, NBA, NHL and PGA (we have it on good authority that Tiger Woods and Rory McIlroy are to change their names to Woods Tigers and McIlroy Roars).
Here at Bleacher Report, we're always first in line to embrace change. Goal-line technology? We're all for it! World Cup in the winter? We're there! A striker wants No. 3 as his squad number? Don't push it.
So, to show we're on the forefront of change, we've decided to save every English Premier League club's marketing guys, PR specialists and demented chairmen a job by giving each side a new NFL-style team name, whether they want it or not.
We'll be incorporating an animal, vegetable, mineral, person or just any old thing at all that best sums each team up.
Begin Slideshow

»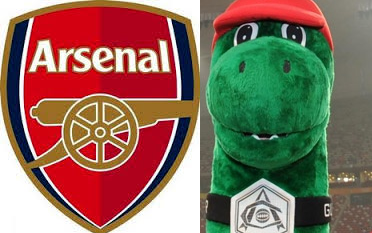 Since Thierry Henry, the man who personified Arsenal during his time at the club, left, there hasn't been a servant at the club who has been a metaphor for what the team has become. There hasn't been a man who has typified Arsenal Football Club.
But there has been a dinosaur. Gunnersaurus!
Arsenal's NFL-style name should be the "Arsenal Gunnersauruses" in honour of the only Arsenal great who hasn't tried to leave for a more successful club.
Like Arsenal, Gunnersaurus is a dinosaur; he once ruled the land but is now left firing semi-impressive T-shirt cannons by the sideline.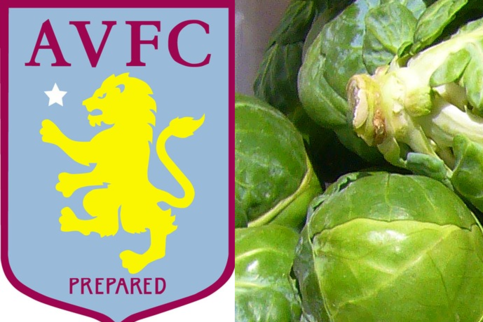 To rename Aston Villa as the "Aston Sprouts" works on multiple levels. Don't just trust our word for it; here's the evidence:
A "sprout" can be an affectionate name for a child, and, with Aston Villa's youthful squad, it fits.
The full name of the sprout, the vegetable, is the Brussels sprout, as it's popular in Belgium and may have originated there. Aston Villa will need their popular Belgian beast, Christian Benteke, on form this season.
And, if they take back a step and recreate the Alex McLeish years, Aston Sprouts could end up just being a smelly little cabbage at the bottom of the garden.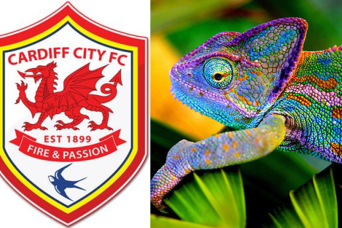 Cardiff City's owner, Vincent Tan, is considering changing the club's name to "Cardiff Dragons." But we think he can do better than that.
The first reason why they should instead be the "Cardiff Chameleons" is because there's a chance they can change their color at any moment.
With the addition of Sevilla's Gary Medel, they have added an aggressive bite to their attack.
Plus, it paves the way for Boy George to come up with a new club song to the tune of "Karma Chameleon." And, if they don't blend into the Premier League quickly, like the song, they could "come and go."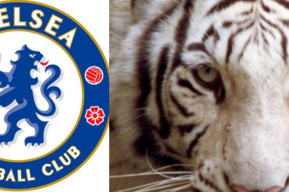 While Chelsea's mascot and logo might be of a lion, we're going to give them a makeover in the style of another big cat, the tiger. The white Bengal tiger to be precise. The Chelsea White Bengal Tigers might be a bit of a mouthful, but hear us out.
If Hollywood movies are anything to go by (and they undoubtedly are), white Bengal tigers are exclusively owned by evil billionaires and are used solely for their amusement, regardless of anyone's distaste.
They're also an indiscriminately dangerous beast. The Bengal tiger can make short work of an enemy, but its trainers often get savaged too.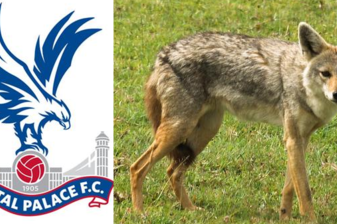 We're releasing the Eagle from Selhurst Park and unveiling the Crystal Palace Jackals.
With Ian Holloway at the helm, Crystal Palace will always be good for a laugh.
But you have to be real, if they have any chance of surviving, they will need to scavenge and embrace that they're not the prettiest of beasts in the wild.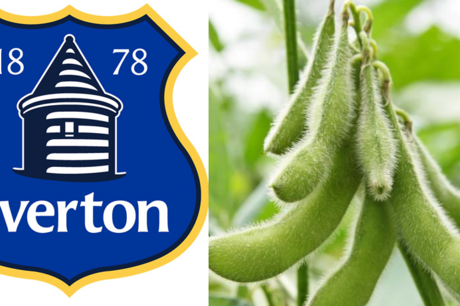 If you think Everton fans are mad at their new badge, wait until people start calling them the Everton Soybeans! But if the Goodison Park faithful think it through, they'll see why it's such a fitting name for them.
Like Soybeans, Everton have many uses and can be adapted to produce a wide variety of successful end products.
However, despite their success, they seem unsuited to the European climate, and it doesn't look like anyone will aim to introduce them there for a while.
Everton will want to keep hold of players like Marouane Fellaini and Leighton Baines; otherwise, they'll be looking for a substitute for their meat.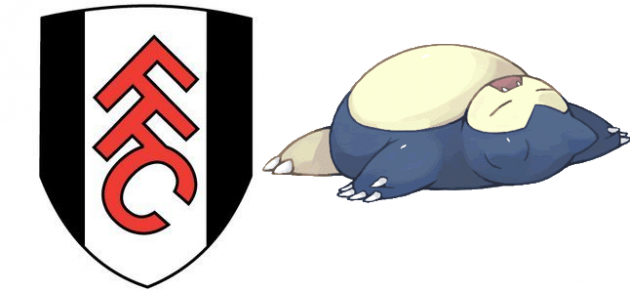 Oh yeah. We're bringing the Pokemon out for Fulham.
With Dimitar Berbatov and Adel Taarabt, you have Fulham built around two star players who don't really like to do much work and have a reputation for being quite lazy when their hearts are not in the game.
But, when provoked, both Fulham and a Snorlax can really lash out. You'd imagine it would be hard to transport a Snorlax, and Fulham were really terrible away from home last season.
Also, Martin Jol does look a bit like a giant hairless sloth.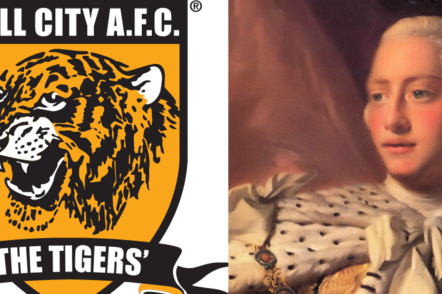 Hull City Tigers celebrate their return to the Premier League in the summer of 2013 as the world celebrates the birth of Prince George Alexander Louis of Cambridge, who will one day become King George.
There was big news about what the name of the royal baby would be over the summer months, just as there was a big deal made about Hull City's new name.
And, like King George III, this whole name-changing business shows that Hull City are secretly quite mad behind the scenes.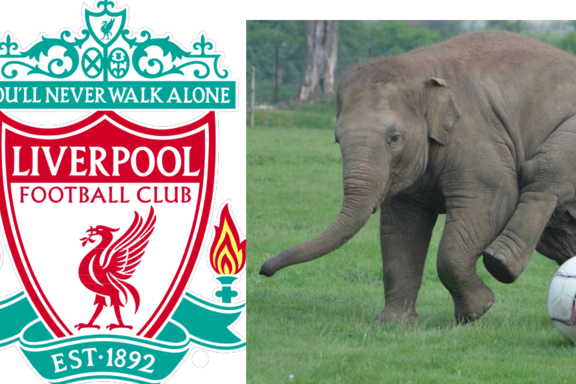 "Why Liverpool Elephants," you ask?
Good question. Let us tell you.
Like elephants, Liverpool FC were once the main attractions at the circus. People would come from all over the land to catch a glimpse of the wonder of these giants. People had never seen anything like it.
They're still popular, but there's many more fascinating predators on the scene.
However, on their first discovery, elephants wowed Europe. And that's something they'll never forget.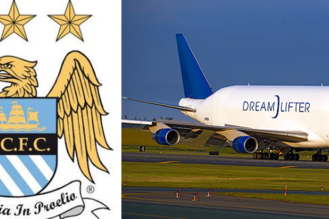 We're rebranding Manchester City into the "Manchester Jumbo Jets."
Like City, Jumbo Jets are very expensive to produce. They're hoping to fly despite their size, and it's all been planned by a very well-paid engineer.
Their main goal will be to complete successful trips abroad and not crash and burn as soon as they've left the country.
Also, Mario Balotelli is likely never to be allowed at the controls of either.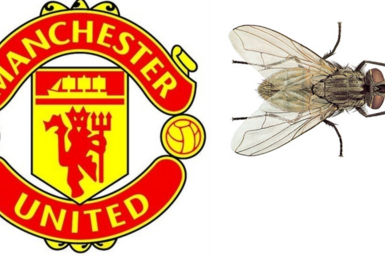 Manchester United will become the "Manchester Houseflies" because, like United and their fans, you can find them absolutely everywhere in the world. No matter where you go, they're there.
Some consider them a pest, and some find them very annoying, but it should be remembered they can carry deadly diseases.
Despite their history of being incredibly lethal, less and less people seem to be considering them as a serious threat and think that a drastic change of environment could leave them docile and a lot easier to swat.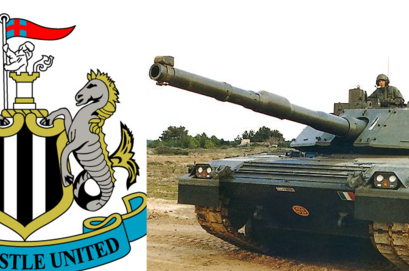 Renaming Newcastle United the "Newcastle Tanks" is pretty flattering right?
Well...not really.
Obviously, they can be a real war machine and have great fire power, but it's essential that they are run properly.
An army tank needs the driver, the gunner, the commander and the loader all pulling in the right direction to work effectively. But with manager Alan Pardew, director Joe Kinnear, owner Mike Ashley and chief scout Graham Carr at Newcastle, you're not really sure who's the real commander, who takes orders from whom and, ultimately, who's calling the shots.
If they're all singing from different hymn sheets, the tank could end up just being a big slow car that's not suitable for the terrain.
Either way, they seem to be operating within the madness of a war zone.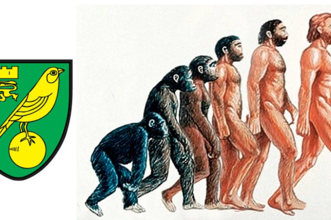 Norwich City's most obvious face-lift is to become the "Norwich Evolutionists."
For Norwich, it's all about progress. They believe in natural advancement.
They might have originated from something quite weak but have improved and adapted over time. Looking at them now, they're the best they've ever been.
They don't necessarily believe that praying for a win will work, but the science of the game might.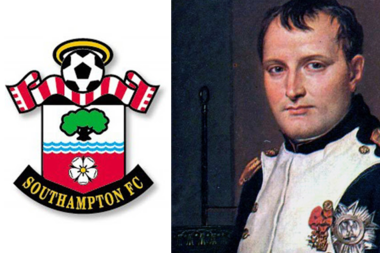 We're renaming Southampton the "Southampton Napoleons" after the former emperor of France, Napoleon Bonaparte.
Not just because Frenchman Morgan Schneiderlin will be key to any success they may have and Matt Le Tissier is one of their greatest-ever players, but also because they have a lot of history in the English channel.
We're calling them the "Southampton Napoleons" because they're small, know they're small and refuse to let it stop them. In fact, it's spurring them on.
Like Napoleon's army, they can be attacking, will press the enemy and, as displayed by the treatment of Nigel Adkins, the manager who took them from League One to the Premier League, can be utterly ruthless in their decision-making.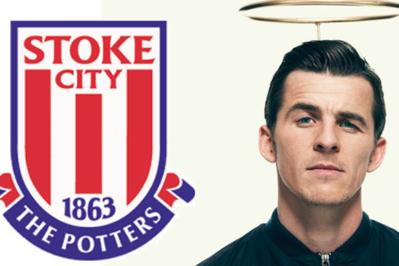 If Stoke City were a person, they'd be Joey Barton.
They have a history of being violent, love a long ball, are about to try to get on with new manager Mark Hughes (which Barton failed to do) and are hoping to change their image and win round the average football fan, who generally dislikes them.
However, if, like Barton at QPR, Stoke do not hit it off with Mark Hughes, they could find themselves in a foreign land (the Championship).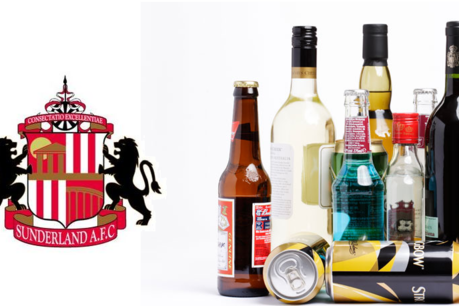 What better analogy for the Paolo Di Canio-era Sunderland than them actually being alcohol?
We give you the "Sunderland Alcohols"—and not just because it can make you express your questionable political views.
Sunderland under Di Canio will be explosive when they come in contact with the slightest spark. Added to a situation, they can make things very unpredictable and cause a lot of trouble. But rarely are things uneventful with them involved.
On some nights, with the right amount of alcohol, people feel like they can shine, they can glow, they can light up the room. There may be times when Sunderland are entertaining and interesting.
However, after a bad time on alcohol, it can leave you low and waiting for the end to come.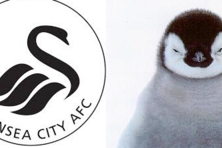 Everyone loves a penguin!
Swansea City have become everyone's (who isn't a Cardiff City/Cardiff Dragons/Cardiff Chameleons fan) second favorite team, so we're rebranding them the "Swansea Penguins."
You could spend hours at the zoo watching the penguins have fun and enjoying themselves. It really is great to see.
However, they're often dismissed because it's thought a penguin can't do much harm and they're never going to fly.
But if you throw them in at the deep end, they definitely won't sink.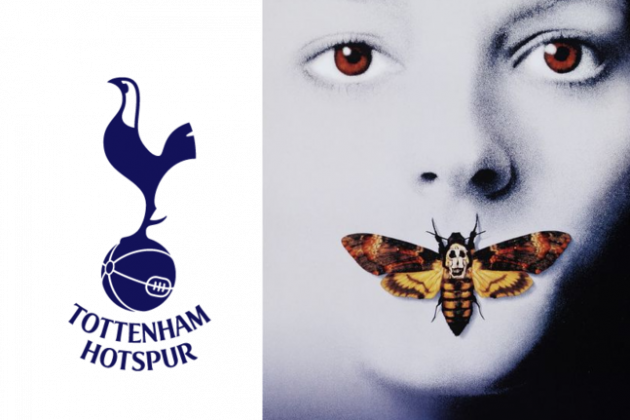 OK, this is another rebrand that isn't the most natural to say, but bear with us, there's method in our madness.
Silence of the Lambs is a great movie, absolutely thrilling. People get eaten alive. There's always the mystery about when the plan will get found out, and there's every chance of a thrilling conclusion with a happy ending.
But, let's face it, the Tottenham Silence of the Lambs aren't going to get nominated for any awards without their Welsh star, are they?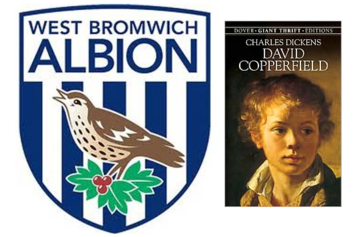 Again, transforming West Bromwich Albion into "West Bromwich Dickens Novels" might not flow off the tongue, but it makes good sense.
We think West Brom have become football's answer to the work of Charles Dickens because they proved last season that you just cannot judge a book by its cover. You don't get any eye-catching art work like on the latest Dan Brown, but once you delve past the unglamorous exterior, there's a thrilling story to be told.
A Dickens novel might not be fashionable or cool now—it's not J.K. Rowling or Stephenie Meyer—but you can't see a future where it won't be there.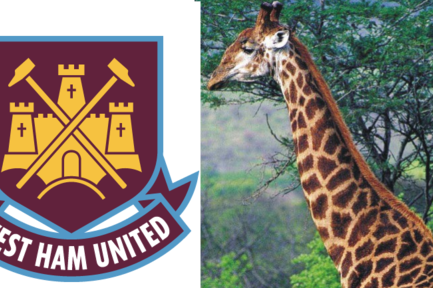 Finally, we have West Ham United or, as they shall now be known, "West Ham Giraffes."
Like West Ham, the giraffe's strength is in its height. They like it in the air. Anything off the ground is their area.
While they're a staple at the zoo, you don't hang around the giraffe enclosure too long as they're quite boring.
And, a little-known fact is that giraffes are mute, and you can't see West Ham making much noise this year, can you?
Do you have any better suggestions for NFL-style team names for any of the EPL clubs? Let us know in the comments below.