This transfer season, Manchester United are even struggling to finalise the deals that seemed completed weeks ago.
In the beginning of July, it seemed obvious that the club would acquire Benfica centre-back Ezequiel Garay. Charles Perrin of the Express reported that there was a "gentlemen's agreement" between the two sides.
Tancredi Palmeri of CNN Italy even heard it was a done deal:
Meanwhile, several journos from South America gives the Garay transfer to Manchester United as a done deal

— Tancredi Palmeri (@tancredipalmeri) July 14, 2013
However, about a month has passed, and nothing has been settled. According to Paul Brown of the Daily Star, Garay said about the situation, "I am tired of the rumours. I am just focused on Benfica and I will keep working hard. I have heard nothing official from United."
Brown also reports the latest on the situation:
Manchester United risk missing out on another summer transfer target unless they meet the full £21.5 million asking price for Ezequiel Garay

United have offered just £12.9m up front, with the rest payable in add-ons – depending on how successful Garay is at Old Trafford.

That has angered Benfica, who insist that the player will not be allowed to leave unless the full price is met. No further talks are currently planned between the clubs as United have moved on to other targets, with Garay in limbo.
It appears this saga can come to a conclusion as soon as Manchester United meet the required price. The smart move would be to pay these demands.
Obviously, this is quite a bit of money to pay for someone who will not be guaranteed a place on the first team. However, Manchester United are looking to defend their Premier League title this season as well as make a deep run in the Champions League, and that might be tough to do with the current back line.
Nemanja Vidic is as solid as they come in the middle of the defense, but he has struggled to remain healthy over the past couple of years. Even though he is now fit to start the year, it is only a matter of time until he is once again sidelined.
This would be less of a problem if Rio Ferdinand could be trusted. Unfortunately, the 34-year-old was inconsistent at best last season and is tough to rely on anymore.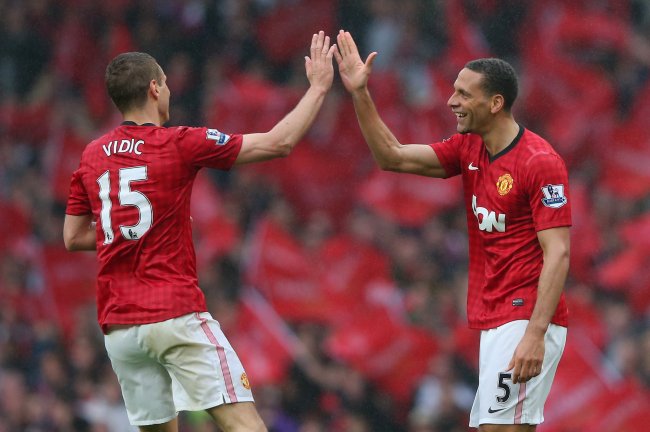 Alex Livesey/Getty Images
Additionally, these two veterans are only going to get older and must be replaced sooner rather than later.
Should Manchester United continue pursuit of Ezequiel Garay?
Jonny Evans has proven to be a solid young player at the position, but adding Garay would be an even bigger upgrade.
The 26-year-old defender helped Benfica finish second in the Portuguese Liga as his side only allowed 20 goals in 30 matches. With a number of matches against Champions League and Europa League competition last year, he proved himself against some of the best opponents in the world.
He also makes few mistakes as he usually makes the safe play to get himself out of trouble. Teams often struggle when centre-backs lose focus for a second, but that is rarely a problem with Garay, who is excellent at simply stopping an attack and clearing the ball.
Last season, United easily won the EPL, but they finished tied for fifth in goals allowed at 43. Garay would be an upgrade that will help keep this number low next year.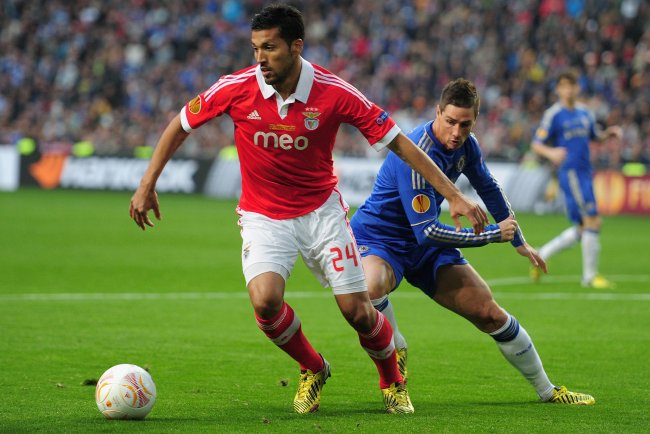 Jamie McDonald/Getty Images
Finally, adding an impact player at any position would be great for the mind-set of the club and its supporters.
It is not a secret that United have struggled to bring in top talent in David Moyes' first summer with the club. Combine this with the poor performances in the preseason, and fans are starting to lose faith in the new manager.
While Garay is no Cesc Fabregas, completing a transfer would provide a boost of confidence to everyone at Old Trafford.
It is understandable for United to be hesitant to pay full price for the defender. However, this is a move that must be completed to help the squad going forward.
Follow Rob Goldberg on Twitter for the latest breaking news and analysis.