Which NHL Goalies Will Be Affected Most by Pads Reduction?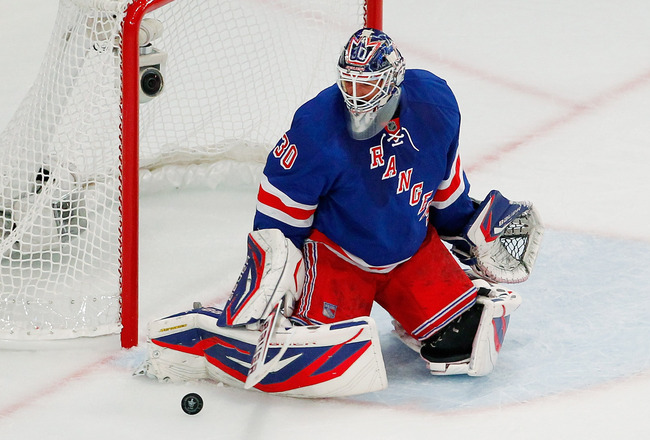 Paul Bereswill/Getty Images
The NHL is making moves to try to increase scoring next season by shrinking the size of the goaltenders' equipment.
Though we're less than two months away from the beginning of the 2013-14 campaign, negotiations are still in progress between the league and the NHL Players' Association.
This article by Shawn P. Roarke at NHL.com, from the general managers' meetings in March, outlines what the league is looking for:
Specifically, the managers would like to see a reduction in the height of the goalie pad above the knee, as well as making knee pads more conforming and less bulky. There is a belief that these changes will open room between the legs and result in more opportunities for offense.
Though no formal announcement has yet been made, Kevin Woodley of In Goal Magazine reported on August 7 that the parties involved had agreed to a reduction of 10 percent (about two inches) in the top thigh-rise section of the pads.
Latest on new NHL goalie pad rules: "@InGoalMedia: NHL Goalies Balk at New Thigh Rise Restrictions http://t.co/2Q5RkG6psV"

— Kevin Woodley (@KevinisInGoal) August 7, 2013
The NHL was seeking additional changes, but with time running out in the offseason, this may be the only change that can be implemented and still leave goalies enough time to order equipment and get comfortable before they get back to work.
Of course, a two-inch reduction at the top of the pads would create a four-inch five-hole that wasn't there last year.
Here's a look some of the NHL's top netminders, and how they might be impacted by this change.
Sergei Bobrovsky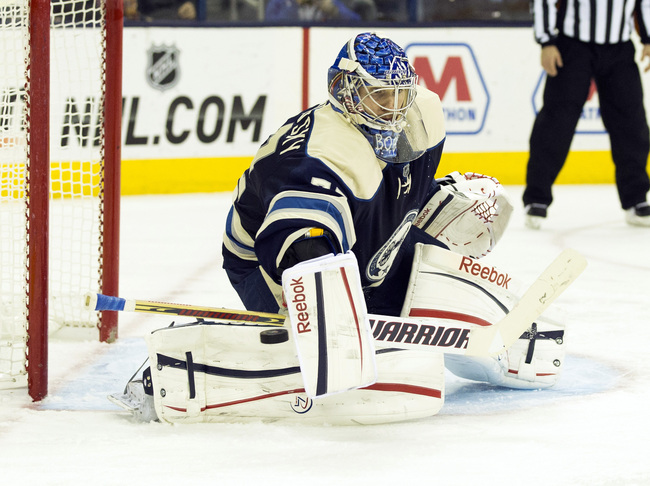 Greg Bartram-USA TODAY Sports
The NHL's 2012-13 Vezina Trophy winner is a perfect example of a butterfly goalie who uses his pads to cover the entire bottom part of the net.
When Sergei Bobrovsky drops, the 6'2" Russian is able to reach his pads from post to post, leaving an impenetrable wall.
The technique almost worked well enough to get the Columbus Blue Jackets into the playoffs last season. Will Bobrovsky be able to achieve the same success and avoid the "one-hit wonder" tag with smaller pads next year?
Henrik Lundqvist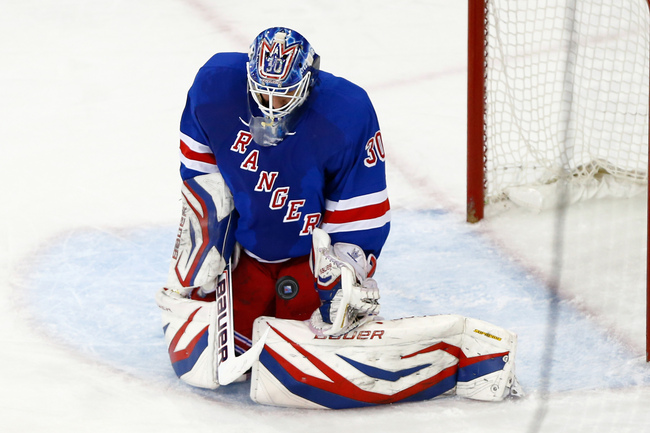 Debby Wong-USA TODAY Sports
In 2005, McKeen's Hockey referred to Henrik Lundqvist as an "aggressive butterfly" style goaltender, who also uses his quick reflexes and athleticism to help him make saves.
Lundqvist seems well aware that things will be different in his house next season, and he is making the necessary preparations. He admits that he's not sure how the new rules will impact his play but displayed a photo of his new pads on Twitter on August 6.
After new league rules my pads are now a little shorter. Not sure how it will affect my game.… http://t.co/uEgYuAJ6Cj

— Henrik Lundqvist (@HLundqvist30) August 6, 2013
Pekka Rinne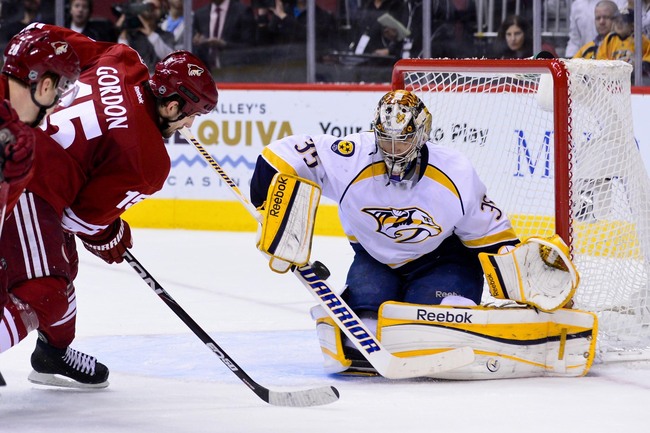 Matt Kartozian-USA TODAY Sports
At 6'5", Pekka Rinne is one of the largest goaltenders in the NHL.
His big frame takes up much of the net, making him hard to beat at any angle.
Rinne plays a classic butterfly style but is surprisingly agile for such a big man. It will be interesting to see if a reduction in pad size makes him any more vulnerable behind Nashville's stingy defensive playing style.
Jonathan Quick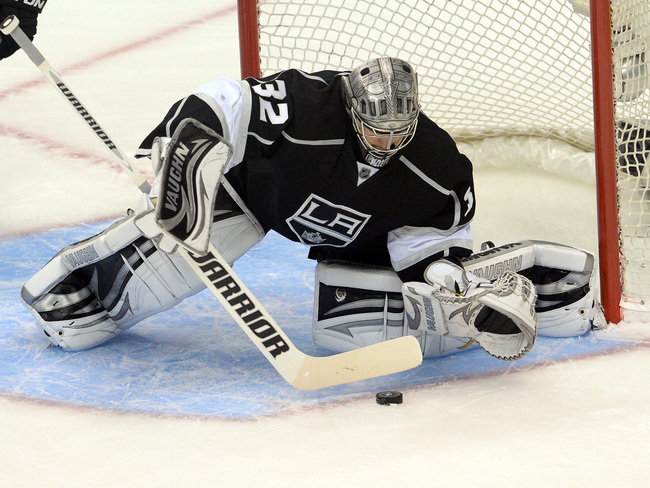 Jayne Kamin-Oncea-USA TODAY Spor
Jonathan Quick may be one of the goalies who's least affected by the change in the equipment.
While the butterfly is part of the arsenal for the Los Angeles Kings' keeper, he plays more of a creative, hybrid style, surprising shooters at every turn with his endless array of puck-stopping techniques.
At 6'1", Quick's not one of the biggest goalies plying his trade today. His agility should give him an advantage over some of the "brick wall" goaltenders once the new pads come into play.
Roberto Luongo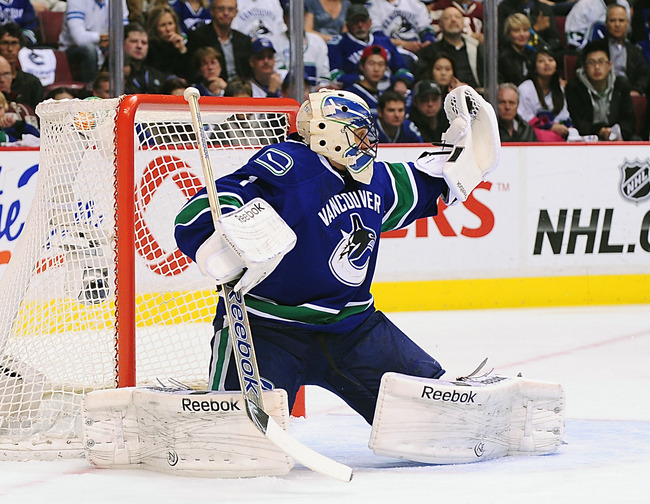 Anne-Marie Sorvin-USA TODAY Spor
As if Roberto Luongo doesn't have enough to think about already...
In addition to his continuing service with the Vancouver Canucks, Luongo is an old-school butterfly goaltender. He grew up in Quebec, patterned his playing style after Patrick Roy and honed his craft under the tutelage of butterfly-oriented goaltending coach Francois Allaire, starting at age 14.
The big white pads of the 6'3" Luongo are precisely the type that this rule is meant to target. Will a bigger five-hole create a new wrinkle for Luongo and the Canucks when the new season gets underway?
James Reimer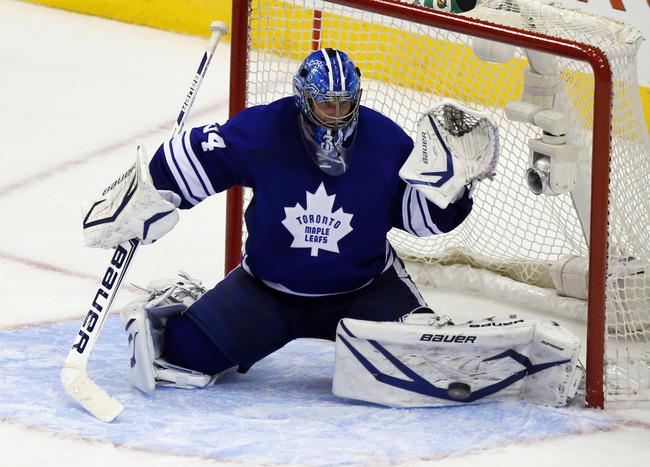 John E. Sokolowski-USA TODAY Sports
It may be a sign that pure butterfly is going out of style that Francois Allaire hasn't had an NHL job for a year.
His last employer was the Toronto Maple Leafs, where he worked from 2008 to 2012. His last pupil was young butterfly proponent James Reimer.
While Reimer has shown promise with the Leafs, his biggest flaw appears to be his rebound control. Will shorter pads help his agility and positioning under the new rules?
We'll find out when the new season begins in October. Expect goaltending equipment to remain in flux for the next couple of years, and expect to see some netminders exposed as their last line of defense is dismantled.
Thanks for reading. Follow me on Twitter for lots more news on the NHL and other sports:
Keep Reading