PSG vs. Montpellier: 6 Things We Learned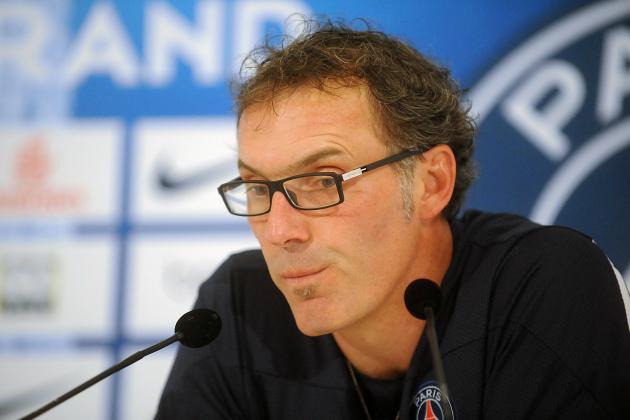 Antoine Antoniol/Getty Images

Paris Saint-Germain got their Ligue 1 title defence underway with a 1-1 draw in Montpellier, becoming the fourth French champions in four consecutive seasons to start their campaign without winning.
Maxwell's second-half striker cancelled out Remy Cabella's well-taken opener, but Laurent Blanc's side failed to get out of second gear, despite "La Paillade" finishing the game with 10 men.
Edinson Cavani, the main point of attraction at the Stade de la Mosson, made his highly anticipated debut as a second-half substitute, but could not give himself a dream start at PSG by firing the winner.
Instead, the side from the capital have to settle for a point and will need to heed some of the warning signs from the draw.
Here are a few things that we learned from the match.
Begin Slideshow

»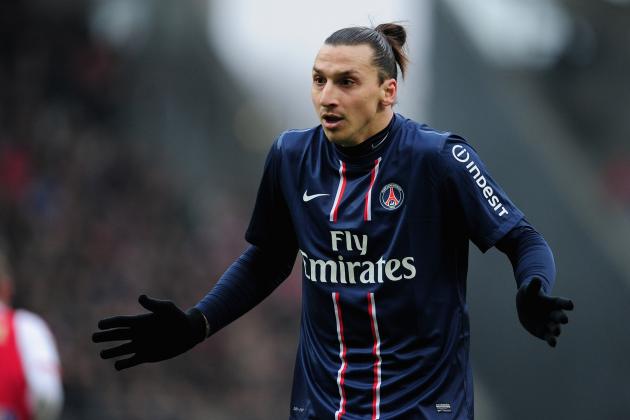 Jamie McDonald/Getty Images

The French champions fell behind early in the game because the encouraging early domination of possession shown under Laurent Blanc in the Trophee des Champions victory over Bordeaux was not there.
There were sloppy errors from individuals, and lapses in concentration were common.
Javier Pastore was particularly profligate in possession throughout the opening 45 minutes, despite working harder than he did in Gabon.
Marco Verratti was caught out of position when appealing for a foul on Zlatan Ibrahimovic in the buildup to the goal instead of playing on.
The Swede himself gave the ball away on a number of separate occasions, although there is a case for him being fouled in the move leading to Cabella's finish after a fine Montpellier counterattack.
Blanc looked as if he had found a way around the team's previous inability to play fluent, possession-based football under Carlo Ancelotti. But at the Stade de la Mosson, those same difficulties were back to haunt the team.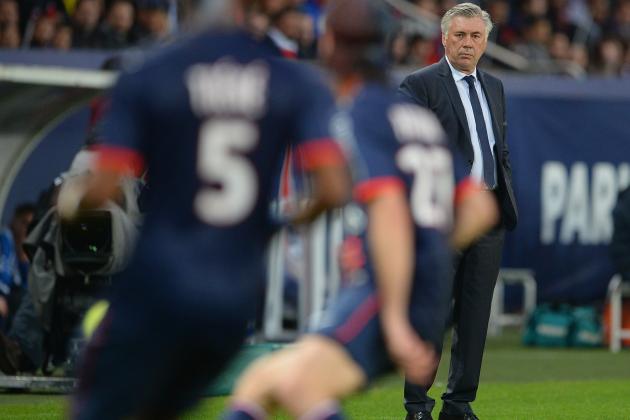 Michael Regan/Getty Images

It is debatable that PSG were even a well-polished unit at times in Ligue 1 last season.
The team hardly won matches with consummate ease, and the early signs, so far this term, are that it will be just as difficult for the side from the capital to truly dominate matches.
However, under Ancelotti, PSG had a style, a formula that the Italian had perfected and was able to get the team to grind out wins using or destroy opponents with quick and devastating counterattacking football.
That seems to have been lost in transition between Ancelotti and Blanc and "Le President" will either need to reassert that same determination on the team, or preach a new gospel.
The latter seems more likely, but either way, PSG look far from the same polished, if unrefined, outfit they were last year.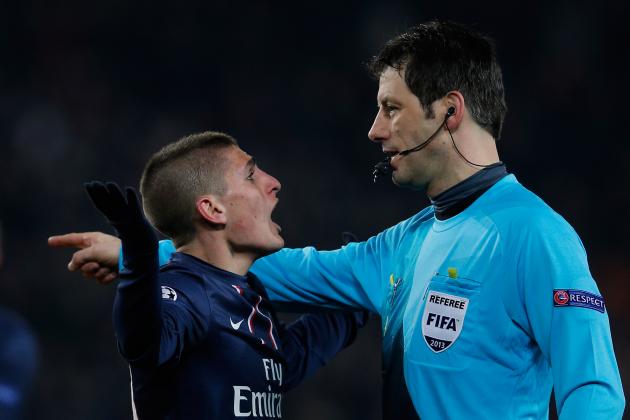 Dean Mouhtaropoulos/Getty Images

There is no denying that Marco Verratti is a sublime talent and a world-class, deep-lying midfielder in the making.
But the Italian is still struggling to get to grips with his nasty temper that threatens to derail his impressive progress.
It took the 20-year-old 32 minutes to pick up his first booking of the season against Montpellier, and he was lucky to not see another card at various intervals later on in the game.
He had this flaw pointed out to him time and again last season, not only in the media, but even by Ancelotti himself, yet the Italian international can't seem to help himself.
The former Pescara man's over-aggression is starting to become a real problem for PSG.
Not only is Thiago Motta currently injured, meaning that Verratti will likely continue in his compatriot's role until fully recovered, but the diminutive midfielder is also already working towards a first suspension of the year.
Blanc needs to calm Verratti down before, during and after the games, otherwise PSG are going to struggle even more to win games with only 10 men.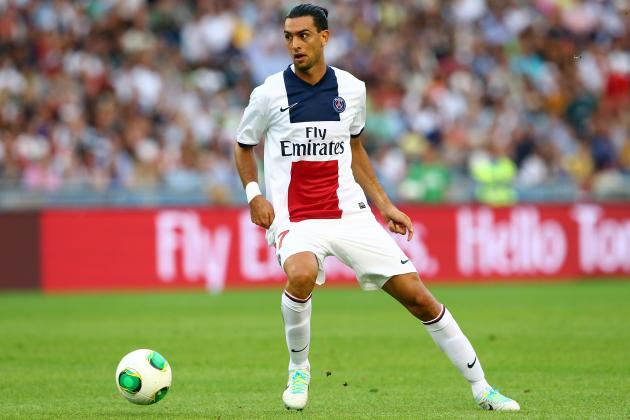 Martin Rose/Getty Images

When Verratti made way for Hervin Ongenda, Pastore dropped back into central midfield to occupy the deep-lying role that the Italian vacated.
Having endured another desperate first half performance, albeit with more enthusiasm, the Argentine came to the fore in the second.
Playing in a deeper role, Pastore looked more calm, composed and purposeful on the ball.
He also saw more of it, unable to get cut off from play as he does sometimes when played out wide on the left.
The 24-year-old has given Blanc an interesting poser ahead of the Ajaccio match at home next, a clash he arguably should be able to experiment in.
Potential benefits from persevering with Pastore in that position could be substantial.
The Pastore-Cavani link is evidently still there, almost a natural reaction from their time together at Palermo.
The two combined well in minutes after the Uruguayan came on; Pastore's cross was headed goal-wards by Cavani only for Siaka Tiene to block well.
Blanc will be hoping this understanding is re-established and continues to develop throughout the course of the season.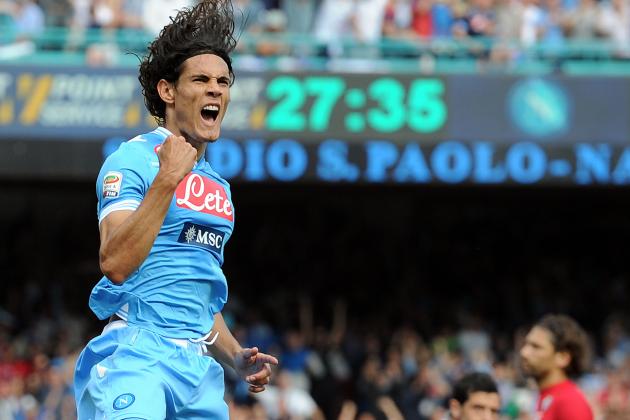 Giuseppe Bellini/Getty Images

However, perhaps most noticeably about "El Matador" was his apparent keenness to bring new striker partner Ibrahimovic into the play.
It had been expected that the Swede would be doing all of the creating and Cavani most of the finishing, but there were examples of that in reverse.
The Uruguayan was constantly looking to use his physical presence to hold the ball up and lay it off to Ibrahimovic.
But the talismanic striker returned the favour often enough to suggest that it could be a mutually beneficial partnership.
However, the pair was only on the field together for 20 minutes, so let's give it some more time.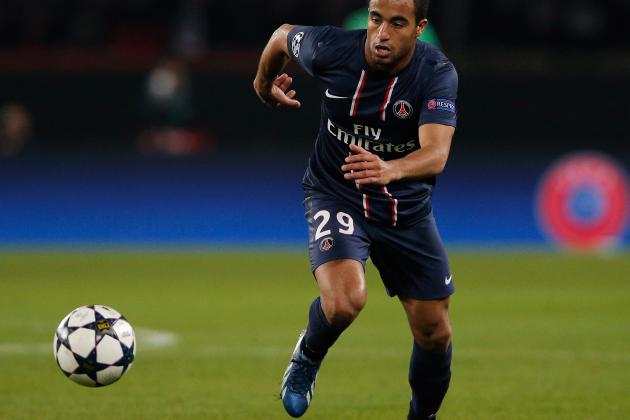 Dean Mouhtaropoulos/Getty Images

Man of the match for the capital side on the night was Lucas Moura.
A million miles from the tired, injured and jaded Brazilian star, whom we saw last season for PSG, Moura ran the show at times for Blanc's side.
His pace out wide made him a nuisance for the Montpellier full backs, particularly former teammate Siaka Tiene.
Set pieces were also a strong point for him, in the absence of Motta, although he needs to refine his technique a little.
However, it was one of the most impressive showings from Moura in a PSG shirt, and Blanc will be hoping for more of the same in the coming weeks and months.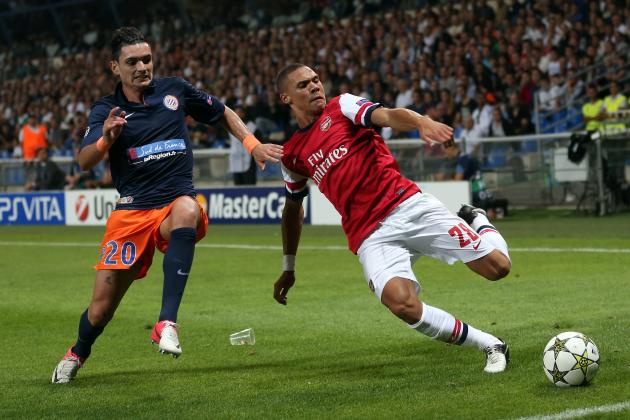 Julian Finney/Getty Images

It would be unfair to say that PSG completely dominated the game and its talking points though.
While Blanc's side were the focus of debate pre and post-match, Montpellier will quietly take heart from the result.
They dominated the side from the capital at times in the first half and created far the better chances.
In terms of keeping possession they were slick, neat and direct, and going forward they were brilliantly incisive on the counterattack.
Preseason predictions do not favour La Paillade, but Jean Fernandez's side showed enough here to suggest that they can still expect to finish in the top half of the table at least.
The lack of a genuine goal scoring threat was obvious throughout the match, but Remy Cabella is a tremendous talent that Montpellier have done brilliantly to hold onto and contributed well with the goal.
PSG will feel disappointed that they did not take more from the match, but the 2011 champions looked impressive despite last year's deflating ninth-place finish in Rene Girard's last season in charge.