20 Reasons to Be Excited About the New Serie A Season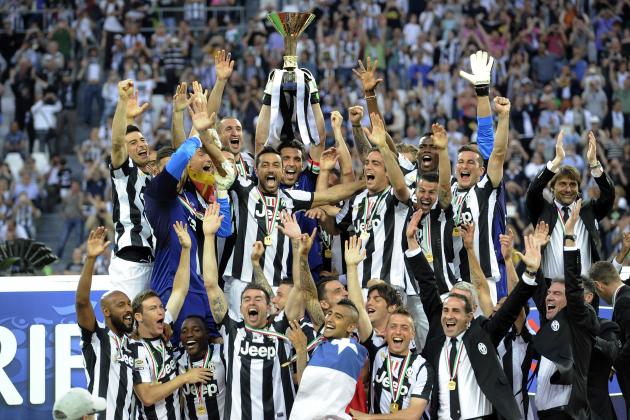 Claudio Villa/Getty Images

Numerous subplots and storylines surround Serie A as it kicks off on August 24. As with any start of the season, the main question is who can challenge for the Scudetto.
Juventus has won the last two titles, but various teams have reinforced themselves and look to give the Bianconeri a much stiffer challenge at the top.
Here are 20 reasons why you should get very excited for this upcoming Serie A season.
Begin Slideshow

»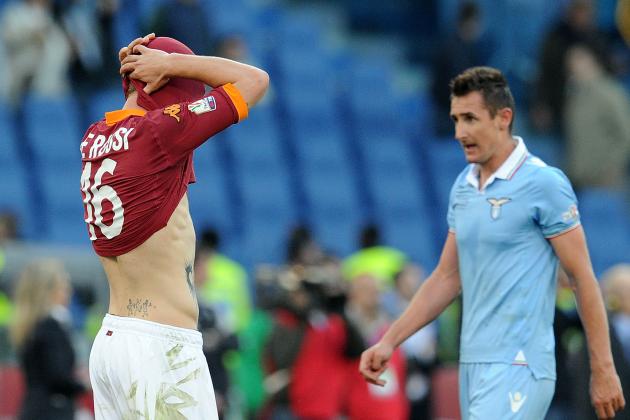 Giuseppe Bellini/Getty Images

Even though violence shrouds the outskirts of the Stadio Olimpico during these two diabolically heated fixtures, the Roma Derby poses some of the most intense on-pitch action when Roma and Lazio square off in the battle that divides an entire city of Rome.
Forgetting the more violent side of this rivalry, which occurs mostly on the outskirts of the stadium, the game itself is one that Europe fixates its eyes on.
Both these teams will be battling for spots in Europe, and you can be sure that the two matches played between the two this upcoming season will not lack any drama or suspense.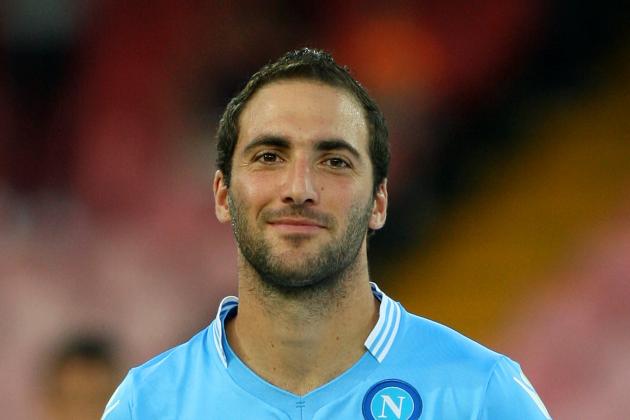 Paolo Bruno/Getty Images

What better way to let Napoli fans forget about the departure of Edinson Cavani than by bringing in another world-class striker in Gonzalo Higuain.
El Pipita will give the Partenopei another South American attacker who can make history after being a prolific scorer for six years with Real Madrid.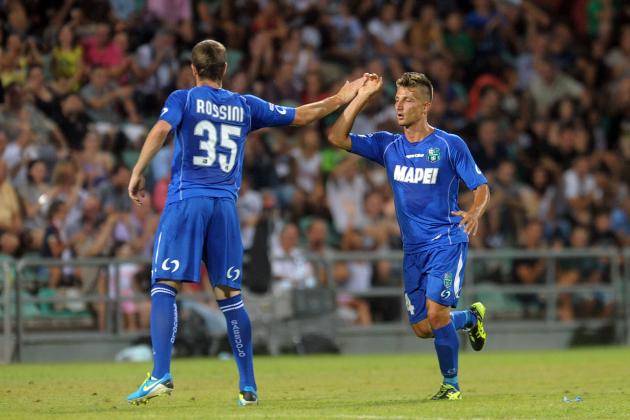 Dino Panato/Getty Images

Talk about the ultimate fairytale story. The nomadic Sassuolo side doesn't even have their own stadium as it didn't even qualify for Serie B standards.
The team is led by a host of youngsters who look to break through in the top flight after dominating the Italian second division.
In particular, keep your eye out for Domenico Berardi and on-loan Juventus striker Simone Zaza.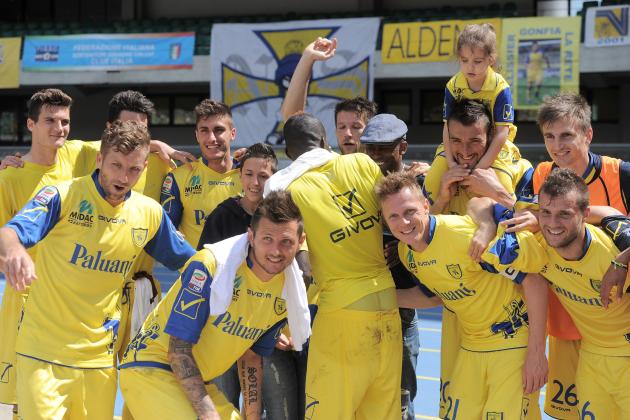 Dino Panato/Getty Images

The last time the Verona Derby (Derby Della Scala) took place between Hellas Verona and Chievo was when they met in 2002 at the Stadio Bentegodi.
The Hellas Verona fans have historically mocked Chievo, saying that donkeys would fly before they reached Serie A.
Chievo fans sarcastically adopted the pun when they reached the top flight and are now affectionately known as the Flying Donkeys.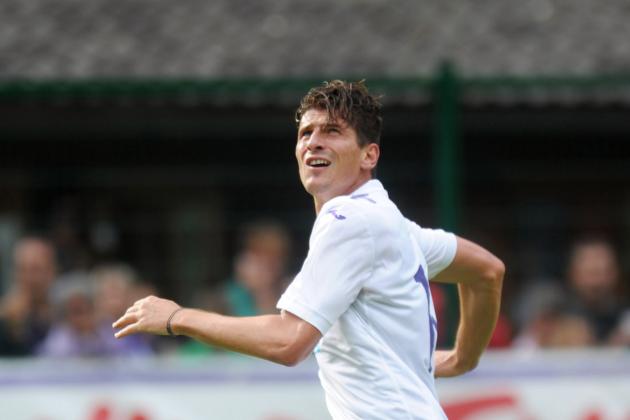 Dino Panato/Getty Images

Even though Serie A lost Edinson Cavani, it has added a slew of world-class talent up front, including Mario Gomez, Gonzalo Higuain, Carlos Tevez.
Add Fernando Llorente. Add Super Mario Balotelli, Stephan El Shaarawy and the eternal Antonio Di Natale to the mix and you have one of the most interesting scoring-chart battles in recent memory.
Valerio Pennicino/Getty Images

The biggest question heading into the season is if another side can dethrone the mighty Juventus.
Fiorentina and Napoli have bulked up plenty and will attempt to tease the defending Champions.
Don't forget about Milan, Lazio or Roma, who haven't gotten any weaker either. Needless to say, the battle at the top of the table will be one of the most competitive ones across Europe.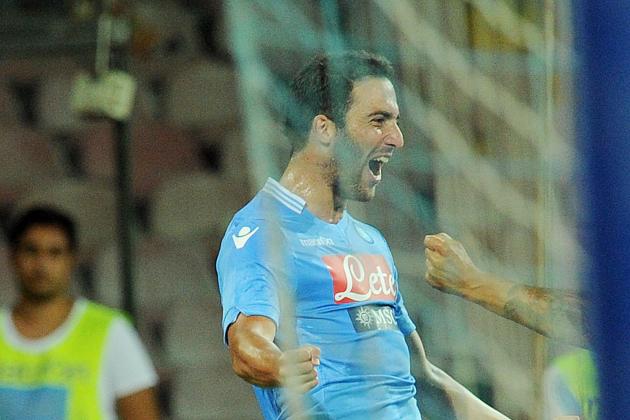 Giuseppe Bellini/Getty Images

At this moment, the candidate to take the "Anti-Juve" title seems to be Napoli.
Despite offloading El Matador Edinson Cavani, they added plenty of quality across their formation. They brought in the sure-handed Pepe Reina from Liverpool and added the Real Madrid trio of Gonzalo Higuain, Jose Callejon and defender Raul Albiol.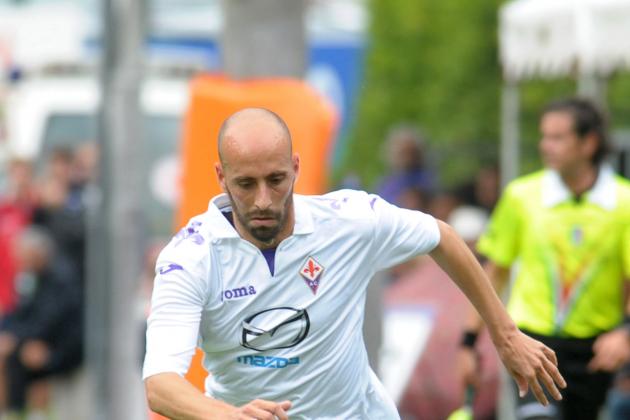 Dino Panato/Getty Images

After a stellar first season with Fiorentina, there's no doubting that Borja Valero is one of the most underrated players in world football.
Slotting alongside deep-lying playmaker David Pizarro and the creative Alberto Aquilani, Fiorentina's midfield is one of the most aesthetically pleasing to watch.
They're slightly more direct than Barcelona but utilize the same possession philosophy under coach Vincenzo Montella.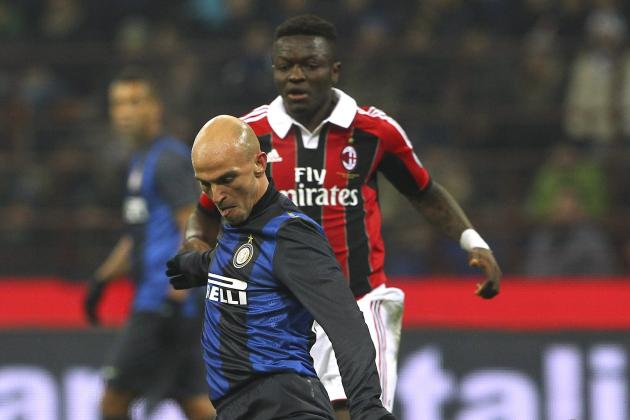 Marco Luzzani/Getty Images

This will probably be the weakest Inter side to take part in the famed Derby Della Madonnina in quite some time, as they will face a slightly improved Milan side this coming season.
One of the only times that the San Siro is sold out, expect this always heated affair to continue with the sparks as Inter's volcanic new coach Walter Mazzarri takes center stage.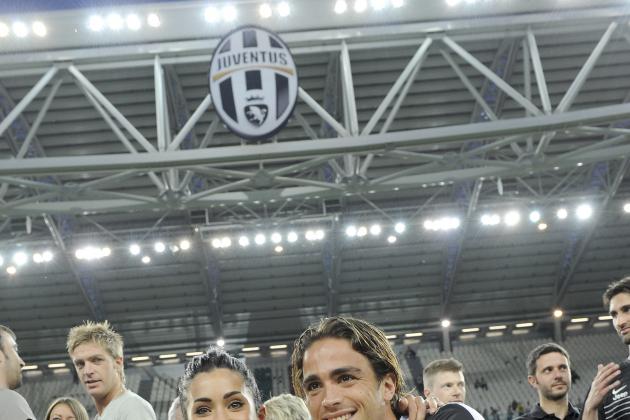 Claudio Villa/Getty Images

Juventus coach Antonio Conte has won two consecutive Scudetti with La Vecchia Signora, capping off his time by guiding them to a near historic 49-match undefeated streak.
On top of this, his team has gotten substantially better this summer, adding quality central defender Angelo Ogbonna and a new strike force with Carlos Tevez and Fernando Llorente.
Despite being favored in Serie A, Conte's real test will now lie in Europe, as the club is now pointing its ears toward more prolific ambitions.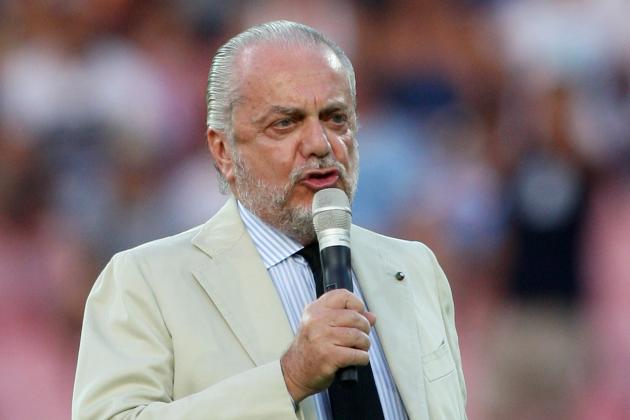 Paolo Bruno/Getty Images

I'm not sure where to start on this one, so let's highlight some of the best talking points from Serie A Presidents in the past season:
Angry at journalists, Napoli President Aurelio De Laurentiis once hopped on the back of a random person's scooter and got off a few blocks away.
Last season, Palermo President Maurizio Zamparini fired five coaches. Think it's a one-time, spur-of-the moment thing? He's fired 44 coaches in the 26 years he has been in charge with various teams.
Milan President and former Italian Prime Minister Silvio Berlusconi is undergoing a slew of charges, one of them states that he hired strippers to wear Ronaldinho masks and dance for him.
After getting drunk at an official Lega Calcio dinner, Genoa boss Enrico Preziosi proceeded to hop on stage and join the dancers in a moment that shatters the unintentional comedy scale.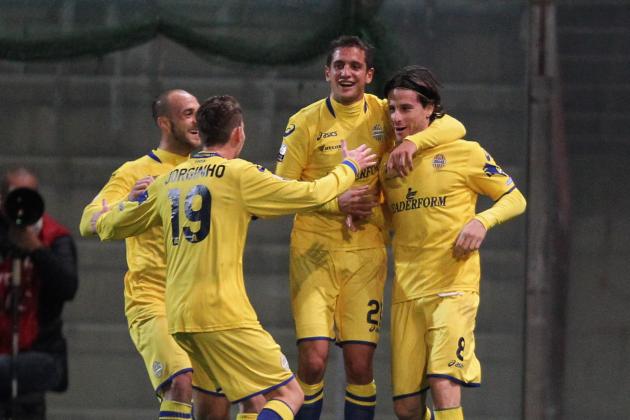 Maurizio Lagana/Getty Images

The last time Hellas Verona graced the fields of Serie A was nearly a dozen years ago. Three decades have passed since the small club won their first and only domestic Scudetto back in the 1985 season.
Despite having rather modest ambitions, the Gialloblu have reinforced themselves wisely, bringing in the overwhelmingly slow but effective Luca Toni to go along with their quick wingers.
Jorginho is their pride and joy in the midfield and is one to watch for assuming the club can keep him this month.
Claudio Villa/Getty Images

The stellar Milan duo will spearhead the Rossoneri front line for another season, which will hopefully get them time together on the national team now that Cesare Prandelli has opted for Emanuele Giaccherini on the left wing.
Unfortunately, these two haven't been able to produce goals together on the same pitch, as it was Balotelli who took over the scoring reins from Il Faraone when he joined the Milanese outfit in the January transfer window.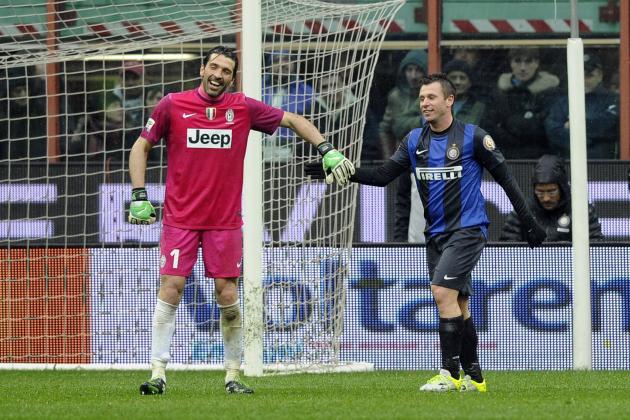 Claudio Villa/Getty Images

Despite Juventus being the clear favorites in this battle, remember that Inter was the team that snapped Juventus' 49-match-undefeated streak last year.
The Nerazzurri will go into the derby as underdogs, lacking the quality that brought them to win the historic treble only a few seasons ago.
Manuel Queimadelos Alonso/Getty Images

No matter if Milan is beating Barcelona 2-0 in the Champions League or desperately struggling in the 90th minute in a 0-0 draw against Chievo, you can be sure to see Massimiliano Allegri sporting his signature look on the touchline.
The maligned Allegri will be charged with keeping the Rossoneri in the Champions League in a much-improved Serie A. Despite the competitive nature at the top of the Serie A table, there can be no excuses if Milan doesn't finish in the top three, and it could spell the end of Allegri at Milan.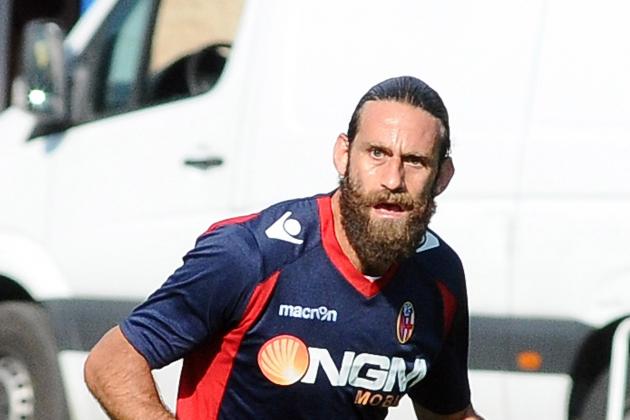 Mario Carlini / Iguana Press/Getty Images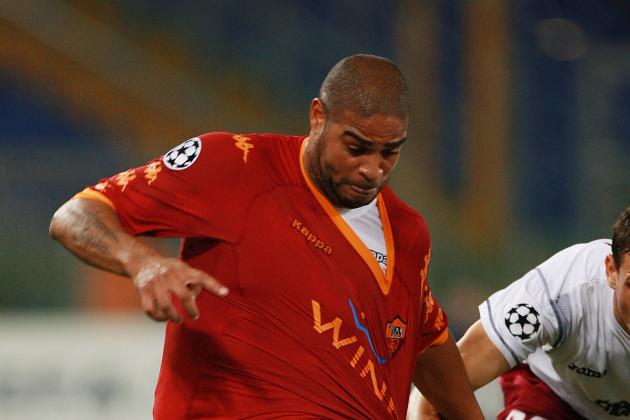 Paolo Bruno/Getty Images

The "Bidone D'Oro" (golden bin) is a mock of the Ballon D'Or which is given out each year to the worst signing of the Serie A season.
Some less than prestigious previous winners include Adriano, Ricardo Quaresma and Felipe Melo.
This season, it'll be entertaining to see which sides scuffed on their transfers. While it's hard to predict what players will be presented with this dubious award, you can be sure that from what we've seen in the preseason, it'll be someone wearing an Inter kit.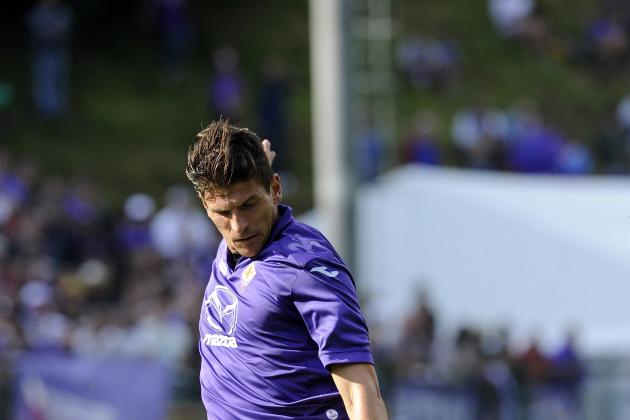 Claudio Villa/Getty Images

Judging from how another German striker did coming over from Serie A (Miroslav Klose), expect big things from Mario Gomez at Fiorentina.
The striker managed to net an astounding 39 and 41 goals in two consecutive seasons with Bayern Munich and will most likely be in the Capocannoniere race.
At the Viola, Gomez will be supported by one of the most technical midfield units in Europe, coupled with explosive wingers who excel at sending in quality crosses.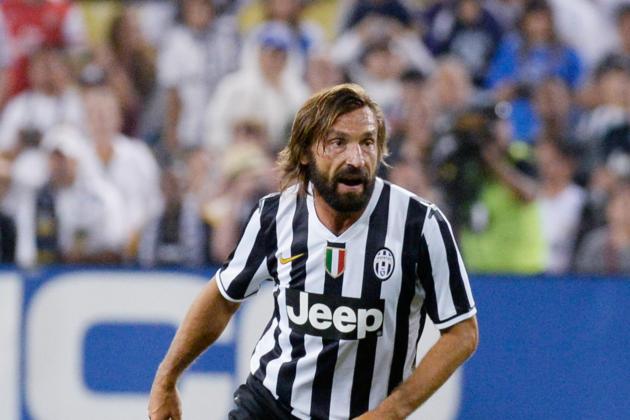 Kevork Djansezian/Getty Images

The 34-year-old legendary deep-lying playmaker will go down as one of the finest in his position.
Having already won a World Cup, two Champions League trophies and a handful of Scudetti, it's hard to imagine what else could possibly motivate Andrea in the twilight of his career.
Despite his resurgence with Juventus after joining from Milan, you can't expect Pirlo to go on much longer at this pace.
Even though the Bianconeri are dreading the day he hangs up his boots, they have a very modern replacement waiting in the wings: French phenom Paul Pogba.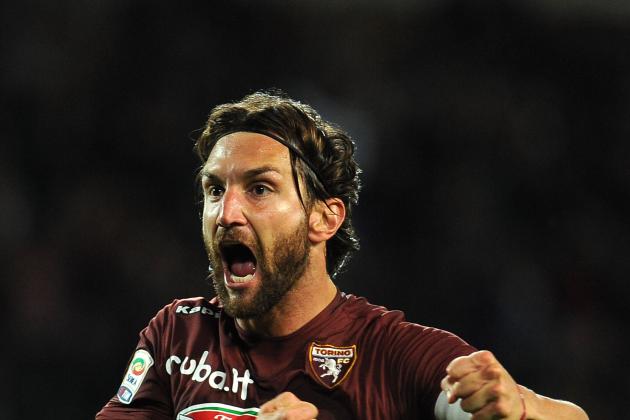 Valerio Pennicino/Getty Images

Perhaps one of the most tantalizing qualities of the Serie A is its parity throughout the table.
On any given day, one of the minnows can steal a point or three from the giants in Italy.
It isn't uncommon to see perfectly organized defenses with compact formations right down to the teams in relegation danger.