What's Still at Stake for Australia in the Ashes?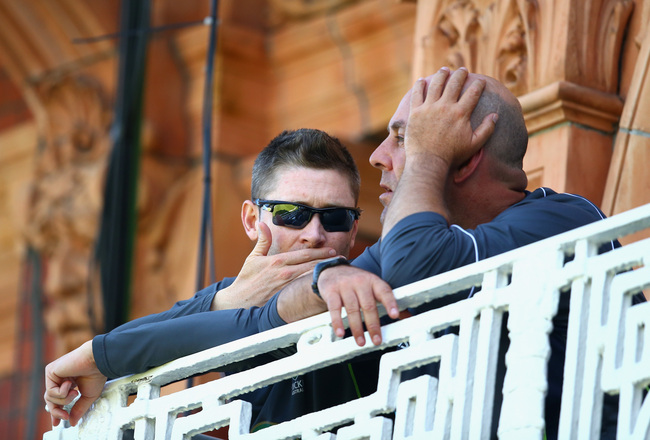 Plenty to ponder: skipper Clarke and coach Lehmann discuss what Australia's approach will be in the final two Tests of the Ashes
Ryan Pierse/Getty Images
Australia may have surrendered the Ashes for a third series in a row following Monday's tense draw at Old Trafford, yet with two Test matches left to play in the five-match series, there is still plenty at stake for Michael Clarke's men this summer.
The tourists have now decamped north to Chester-le-Street for this fourth game of the series, trailing England 2-0, but you would be a fool for thinking the Aussies would just give up and simply let Alastair Cook's men win the final two matches now that they cannot claim the urn.
No, it is not part of an Australian cricketer's DNA to just roll over and die, even if the Ashes are not at stake, and you can be damn sure that has been the message all week to the players from coach Darren Lehmann in the aftermath of the seeing the rain wash away their hopes of winning in Manchester.
And "Boof" will also have been at pains to point out that there is still much to play for in these final two Test matches of the summer for the tourists, including …
Keep Reading