Houston Texans Players in Serious Danger of Being Cut Soon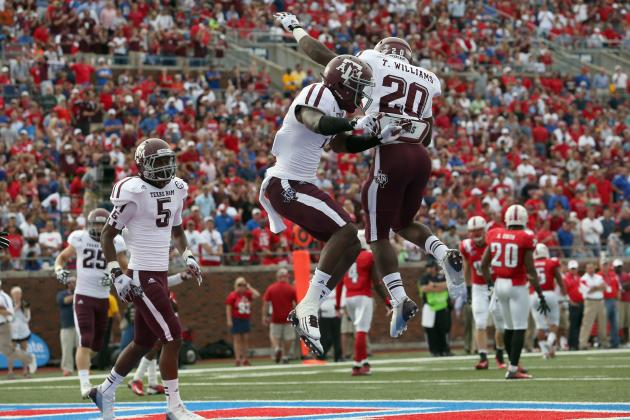 Ronald Martinez/Getty Images

With every positive, there is almost always a negative. The two go hand-in-hand; they balance each other out.
Football is back, and that is great. Unfortunately, with the return of training camp comes the return of players getting cut.
It's the harsh reality of football. Players lay their hearts and souls on the line each day during training camp, but each team is required to cut 37 players by the start of the season—37 players who, after an entire offseason of competing and working, will find themselves without a job.
None of the 32 NFL franchises are exempt from having to make these difficult decisions. So the Houston Texans will start cutting players soon.
Which leads us to the obvious question: Who will be some of the first Texans' players to go?
Begin Slideshow

»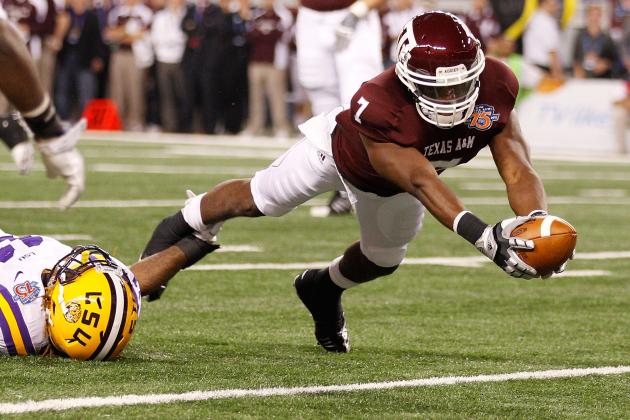 Chris Graythen/Getty Images

Uzoma Nwachukwu is a speed demon. He can blaze past defensive backs and easily get open for the long ball. He could even contribute as a returner on special teams.
Unfortunately for Nwachukwu, the Texans are loaded at wide receiver. Andre Johnson, DeAndre Hopkins, Keshawn Martin and Alan Bonner are all essentially guaranteed roster spots. And Lestar Jean isn't very far behind.
That's already five receivers that the Texans most likely will grant roster spots. Most years, the Texans keep only five receivers on the roster anyways.
And even if the Texans did decide to keep an extra receiver, the spot would likely go to Jeff Maehl, who has played with the Texans' organization for several years now and is familiar with the offense.
Nwachukwu has a ton of upside, but he still has to refine his skills. The Texans would love to have him on the practice squad.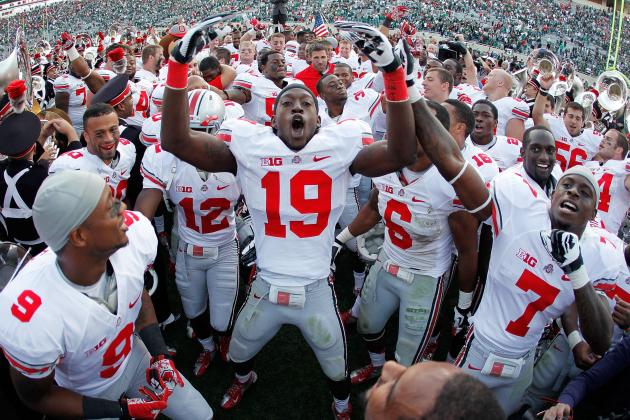 Gregory Shamus/Getty Images

As with Uzoma Nwachukwu, Orhian Johnson plays at a position where the Texans are stocked. Undrafted out of Ohio State, Johnson likely has little time left with Houston.
At the safety position, the Texans normally keep only four players. Ed Reed, Danieal Manning and D.J. Swearinger are all guaranteed to make the team. Shiloh Keo and Eddie Pleasant will battle it out for the fourth and final spot.
Johnson is extremely athletic, and he does possess an NFL body, but there is simply no room left for him on the team. He has a ton of potential, though, and he could certainly become a contributor to an NFL team some time in the near future.
The Texans might look to stash him on the practice squad.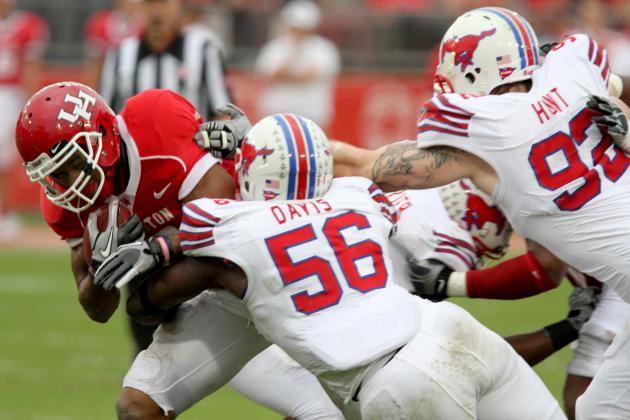 Thomas B. Shea/Getty Images

A raw pass-rusher, Ja'Gared Davis isn't known for much else. He's very, very athletic, and he can easily dominate slower offensive linemen.
Unfortunately for Davis, outside linebackers must possess much more than just pure athleticism to make it in the NFL. Of course, athleticism is nice, but a developed skill set is much more important.
Davis certainly has potential, though. If he could refine his game, he could certainly become at least a special teams contributor, if not more.
He's definitely the type of player the Texans would love to have on their practice squad as well.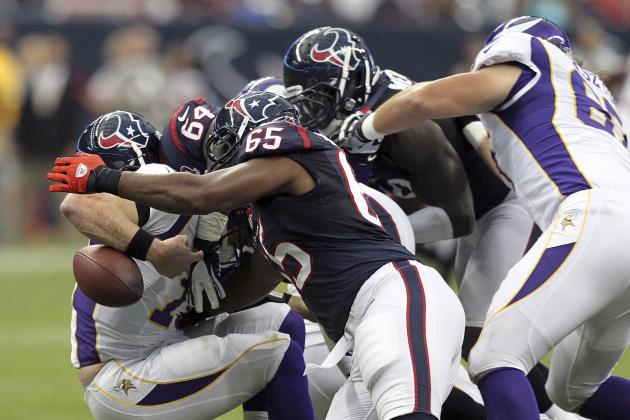 Bob Levey/Getty Images

Keith Browner spent the majority of last season on the Texans' practice squad, getting familiar with the team's complex defense.
Unfortunately, that's as far as Browner will make it this season, if he remains in the Texans organization.
The Texans are loaded at defensive end. There's just no room for Browner on the final roster. Browner might get scooped up by another team after Houston cuts him, but if he doesn't, he will likely spend another year on the Texans' practice squad.