Manchester City: Manuel Pellegrini Must Exorcise Sky Blues' Demons, Old and New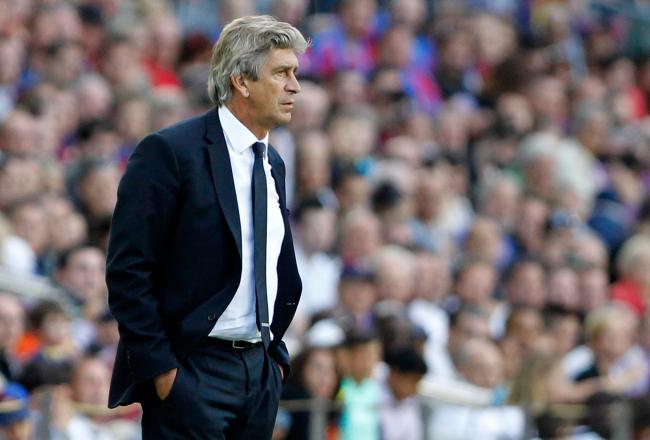 Good luck, boss.
David Ramos/Getty Images
For all the talk about Manchester City's tortured past, the fresh memories of the troubles of recent times will be the greatest obstacles for new City manager Manuel Pellegrini to overcome.
Obviously, following Manchester City is not for the weak, the fearful or anyone who watches football for fun.
The club's own website introduces their history with the line "let's be honest, following City can be a bit of a roller-coaster ride."
That is like proposing to your intended only to have her parents look at you with concern and say "are you absolutely sure you want to do this?"

Pellegrini jumped right into the lion's mouth in taking this job.
Forget about City's extended inferiority complex vis-a-vis Manchester United. Forget about the days of seemingly endless loops of relegation and promotion.
And by all means forget about Steve Lomas.
All those ghosts, apparitions and things making bumping noises in the dark are nothing to the Manchester City side that Pellegrini now oversees.
The recent horrors and disappointments City authored under Roberto Mancini are the stuff of Pellegrini's nightmares—and those of his players too.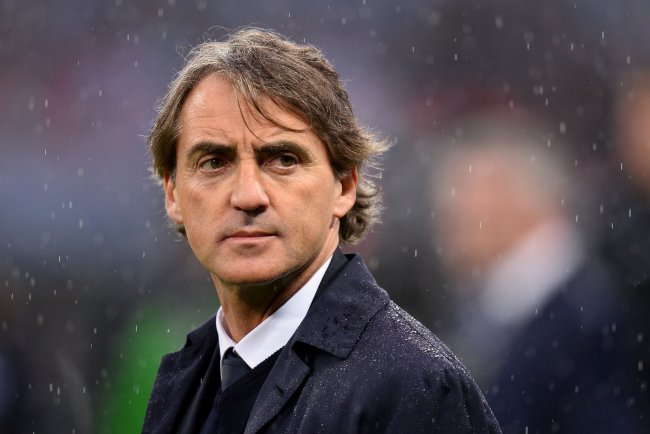 Mike Hewitt/Getty Images
Mancini, of course, was much ballyhooed for winning the 2011-2012 Premier League title on the season's final day.
That City team broke a 44-year title drought, and however things break for Pellegrini and company, that 2011-2012 team will forever be prominently featured in City's history books.
In reality, though, that team was about five minutes from being remembered as a worse group of chokers than the 2004 New York Yankees.
The match reports tried but ultimately failed to do justice to the abject nature of City's play for the first 90 minutes against Queens Park Rangers on the last day of the 2011-2012 season.
QPR was in 17th place out of 20 Premiership teams going into the game and had the worst away record in the league. City, conversely, was 17-0-1 at home when the game kicked off. City were 1-7 favorites.
Naturally, then, they needed two goals in stoppage time against 10 men at home to secure the title.
It was their signature moment under Mancini, to be sure.
It was also, to their eternal discredit, their last decent moment under Mancini.
From a cosmetic standpoint, the 2012-2013 City side did pretty well. They finished second in the league, once again stamping their Passports for Champions League play. They lost in the FA Cup final.
That doesn't look too bad.
Look closer, though, and you will see a team that really did not have one single successful result that can be pointed to as "important."
They played six Champions League games without winning even one of them.
They played a wounded Chelsea side with an interim manager to a scoreless draw, managing only nine shots.
Scott Heavey/Getty Images
They tossed out veritable stinkbombs in losses at Sunderland, Southampton and Everton.
They ceded the Premier League title to United with five matches left on their own schedule.
They put the rotten cherry on the urinal cake with their FA Cup loss to Wigan Athletic, a club that is now toiling in the Championship.
In the process, they got their manager sacked and, covering themselves in glory all the way, lobbed verbal grenades at his escape vehicle.
Things still do look pretty rosy these days at the Etihad as Pellegrini's honeymoon phase winds down.
Quite soon, though, the matches are going to count, and all the blithe dismissals of any pressure Pellegrini denies feeling might well be replaced with blunt assessments of "not good enough."
Yes, Pellegrini has the old wraiths of "Cityitis" in all its forms to cast out.
More troubling, though, are all of last season's still-stinging shortfalls.
Ultimately, it is the debacle of last season that Pellegrini was brought on to whitewash from memory.
This article is
What is the duplicate article?
Why is this article offensive?
Where is this article plagiarized from?
Why is this article poorly edited?

Manchester City: Like this team?