New England Patriots: 5 Things to Watch for in Preseason Opener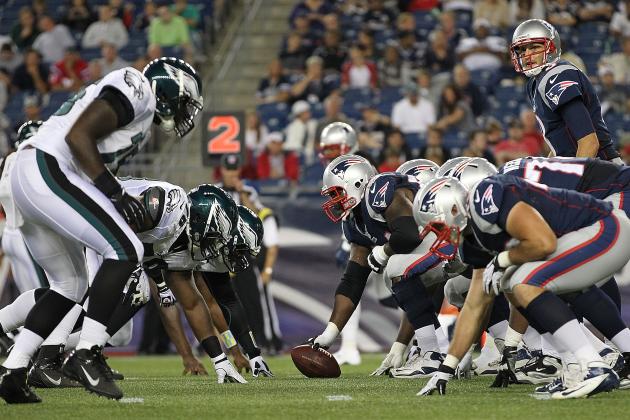 Jim Rogash/Getty Images

The New England Patriots open the preseason Friday night with a trip to Philadelphia to take on the Eagles.
The Patriots have been one of the most talked-about teams this offseason for a variety of reasons, but there is also a lot of speculation as to just what kind of team they will be in 2013.
The Patriots have won at least 10 games every season since 2003, making the playoffs in all but one of those. Still, they will be a much different squad than the one that ended the 2012 season.
Though the team has dominated the AFC East division, winning it 10 out of the last 12 years, the team has a lot of questions to answer this season. That process starts Friday night.
Begin Slideshow

»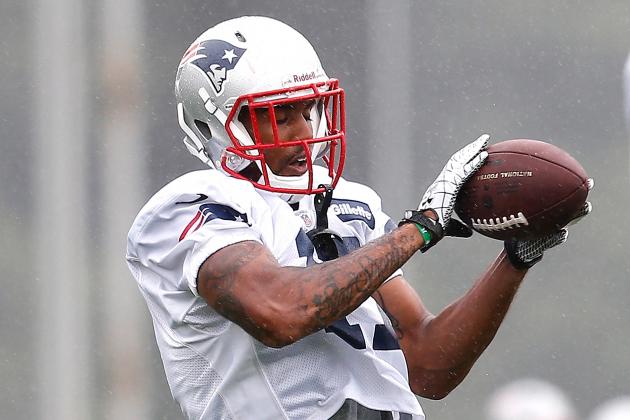 Jim Rogash/Getty Images

Tom Brady is easily one of the best quarterbacks to ever play at the professional level. However, the challenge he faces in 2013 will be his toughest yet.
Over the last few years, Brady has been able to throw to guys like Wes Welker, Aaron Hernandez, Rob Gronkowski and Brandon Lloyd. Three of those guys are no longer with the team and the other, Gronkowski, has been riddled with injuries.
Though Brady won't play much on Friday night, it will still be important to see which players step up as new options for him in the passing game.
In the past, Brady has gotten good production out of players like Deion Branch and David Patten. This will be a season where he needs a relatively unknown player to emerge.
For guys like Michael Jenkins and rookie second-round pick Aaron Dobson, the preseason will be important.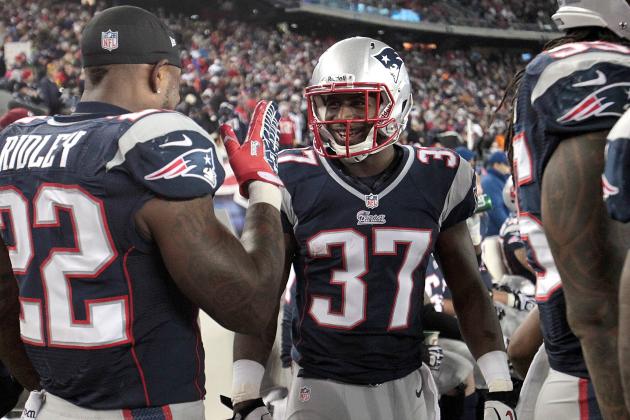 Jim Rogash/Getty Images

Aside from determining who will catch passes from Tom Brady this season, the Patriots' next biggest question is with their secondary.
As reported by bostonherald.com, Alfonzo Dennard left practice on Thursday and probably won't play in the game Friday night. Of course, that is the least of Dennard's worries right now.
Ras-I Dowling has also been battling injuries and suddenly, it seems the secondary is in shambles. The team will need to find some production out of someone, especially if Dennard faces any kind of long term punishment.
Logan Ryan, a third-round draft choice out of Rutgers, is a player who could make a very strong first impression on Friday.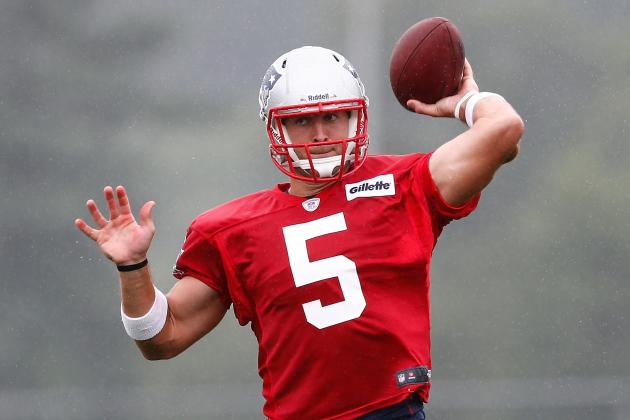 Jim Rogash/Getty Images

The Patriots may have many ideas for Tim Tebow and it's likely they wouldn't reveal all of those in a preseason game. Still, it should be interesting to see how much Tebow plays—and in what capacity.
Tebow was used very sparingly last season as a member of the New York Jets, but the Patriots brought him in for a reason. And with all the players they have lost since last season, Tebow will make this roster.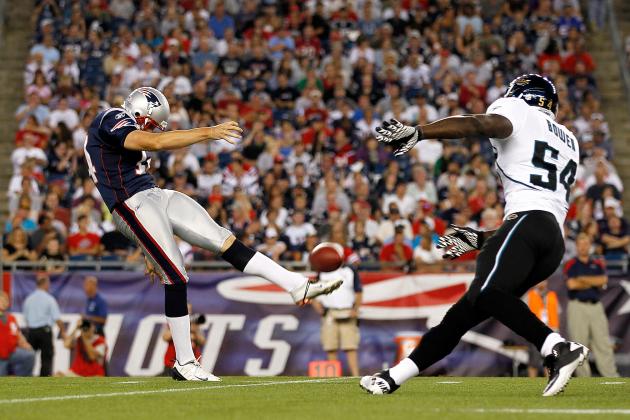 Jim Rogash/Getty Images

The Patriots have a legitimate competition at the punter position between veteran Zoltan Mesko and rookie Ryan Allen.
Allen went undrafted out of Louisiana Tech, but it's hard to argue his collegiate career. Not only was he named to the All-WAC team in 2012, he won the Ray Guy Award for the nation's best punter two years in a row. No one had ever done that before.
Mesko is entering his fourth season with the Patriots, but 2012 was not his best. His 37.9-yard net average put him towards the bottom of the league in that category.
Mesko has his work cut out for him to beat out the very impressive rookie Allen.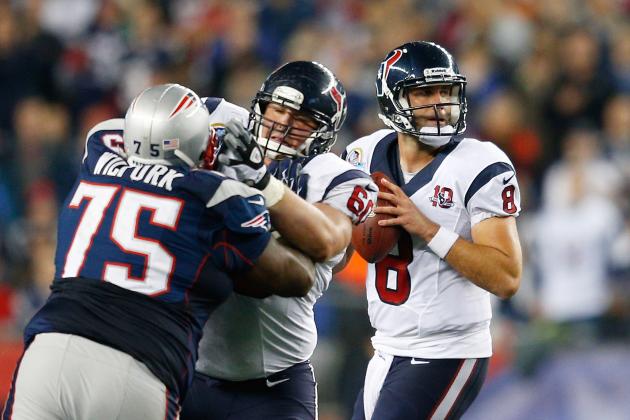 Jim Rogash/Getty Images

Obviously, the Patriots know what they have in Vince Wilfork, one of the best at his position in the league. But who will it be that lines up next to him this season?
Tommy Kelly was brought in as a free agent after spending the last nine seasons in Oakland where he racked up 34 career sacks.
Kelly is a big player at 6'6" and 325 pounds. He's also very durable, starting the last 90 games of his career.
Armond Armstead could have pushed Kelly for time at the position, but a recent surgery due to an infection will keep him out for an undetermined amount of time.
Second-year player Marcus Forston and undrafted rookie Cory Grissom are two players to keep an eye on in the preseason.