Lions Rookie Darius Slay Still Getting Hang of NFL, Confused Lambeau with Lambo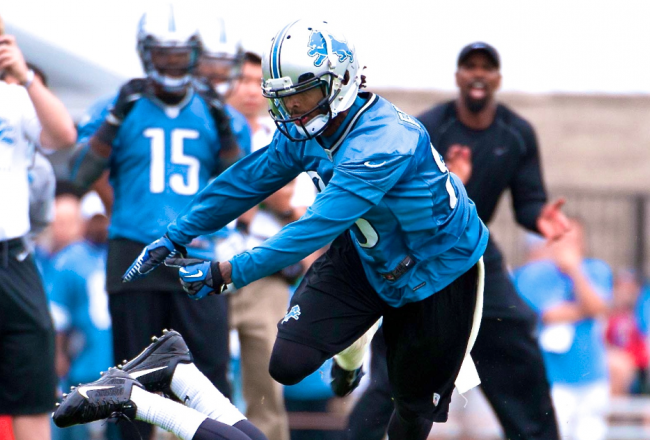 The Green Bay Packers are already confusing rookie cornerback Darius Slay.
MMQB's Robert Klemko has a hilarious and captivating profile of a Detroit Lions rookie who is amazing others with his talents and confounding players and coaches with his statements.
While the entire article is well worth your time, the section that should get the most interest from fans is the one that follows:
Packers game tape flashed across the big screen during a Lions defensive backs meeting this summer. Many of the men in the room had played at the stadium on the film, named after the founder of the 94-year-old Green Bay franchise. The corners and safeties got to talking about pro football's most revered venue. Then a confused rookie piped up.

"Lambo? Like the car?"
No, sir, not like the car.
Klemko states the players in the room were completely befuddled how anyone could get that twisted. Defensive coordinator Gunther Cunningham just laughed.
A seemingly embarrassed Slay stated, "I knew what a Lambo was, but I didn't know it was Green Bay's stadium. They said, 'Man, that's the stadium!' I said, 'Oh man...'"
Don't worry, because we are sure the veterans will let this one blow over and forget all about it. Now, for any athletes who might one day make the leap to the NFL, let's help you out.
Here is a Lamborghini, affectionately referred to as a "Lambo."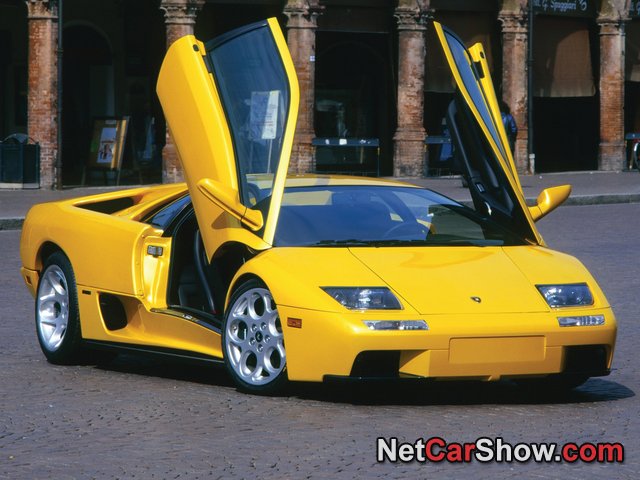 Here is Lambeau Field.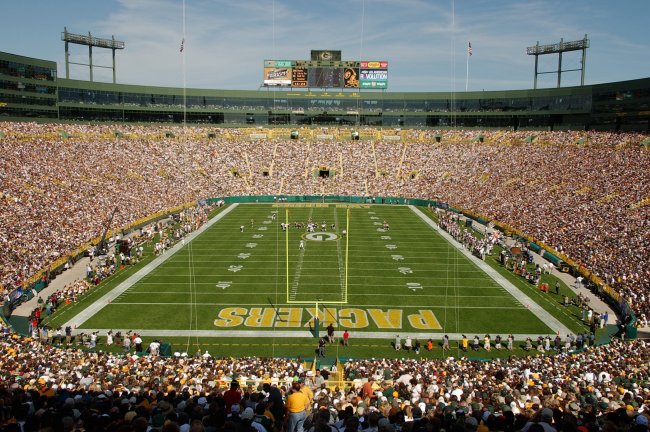 Jonathan Daniel/Getty Images
With that settled, we take a brief trip into camp with a young man who works extremely hard to soak up every last bit of knowledge from coaches and star players.
He even remarked at how fortunate he is to be in the same locker room as a boyhood idol. Klemko offers that Slay initially wanted to attend USC "because Reggie Bush was playing there."
Well, life is wonderful, because the young Slay gets to actually suit up next to his childhood hero, something that invoked a priceless reaction from Bush, who came to the Lions after two seasons with the Miami Dolphins: "It makes you feel old."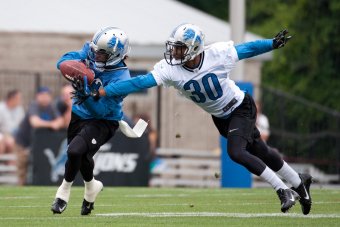 Tim Fuller-USA TODAY Sports
If this profile wasn't already confounding, we are now left with the assumption 28 is ancient in the land of corners and running backs.
Don't think Slay is just some naive football player getting lost amid star players and stadium names, because he is pushing himself against the best.
He even loves taking on Calvin Johnson any chance he gets, despite the five-inch height discrepancy: "Now it's for real. He goes deep on me. I love going against him. Even though he's worth a lot of money, he's real competitive, goes up for balls. That's what I love."
We have a feeling Lions fans are going to find it very easy to love Slay, a rookie who is like every other college standout trying to find his way at the ultimate level.
There will be bumps and bruises along the way, including some very unfortunate questions asked while watching game footage of a certain stadium.
Nobody inform him of the obvious lack of foxes where the Patriots play. We wouldn't want to disappoint the guy just yet.
Hit me up on Twitter:
This article is
What is the duplicate article?
Why is this article offensive?
Where is this article plagiarized from?
Why is this article poorly edited?