Matt Barnes is not a fan of the hype Shabazz Muhammad's Rookie Transition Program exodus is generating.
According to USA Today's Jeff Zillgitt, the Minnesota Timberwolves rookie was sent home for violating one of the rules by bringing a female guest back to his hotel room in New Jersey.
An uproar of sorts has since followed, and Barnes isn't happy about it.
The Los Angeles Clippers swingman took to Twitter to defend Muhammad, saying that his dismissal from the program was "BS," among other things.
I think @phenom15balla gettn kicked out of #NBARTP is BS. He's a grown A$$ man, if he wants to hv a woman n his rm that's his business(cont)

— Matt Barnes (@Matt_Barnes22) August 8, 2013
Then the media gets ahold of the story & blows it outa proportion, like they always do. Now his gotta bad wrap b4 he's ever played a(cont)

— Matt Barnes (@Matt_Barnes22) August 8, 2013
Game.. Starting behind the 8 ball already! I guess I'm tryn to say there are bigger issues to deal with, then whether or not a grown(cont)

— Matt Barnes (@Matt_Barnes22) August 8, 2013
Man has a woman In his room.. @phenom15balla keep ur head up boy & keep working hard, this will blow over

— Matt Barnes (@Matt_Barnes22) August 8, 2013
Barnes' reaction is totally understandable in many respects. Bringing a girl back to a hotel room isn't the end of the world, and there are other athletes (and people in general) who have done far worse.
My problem is with the sweeping generalizations he's making, essentially accusing media outlets of blowing this out of proportion.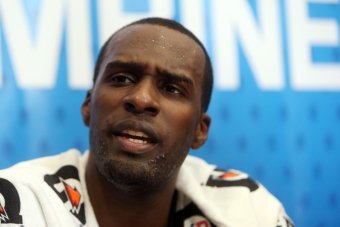 Jerry Lai-USA TODAY Sports
To any who have blacklisted Muhammad as a result of this or used this mistake as a means to write him off or define his NBA career before it has even started: Yes, you're making too much out of this situation.
Not everyone is doing that, though. And as far as Muhammad's "bad wrap" is concerned, he did it to himself. Those who have taken this opportunity to exaggerate the circumstances and end result are being unfair.
It's not like Muhammad wasn't aware of the rules.
Per Zillgitt, he was provided with a set of guidelines a few hours before he was sent home, one of which mandated there could be no guests—male or female—unless approved by program administrators.
Was Shabazz Muhammad's punishment a fair one?
Whether he agreed with the restrictions imposed upon him and his fellow rookies isn't the point. This is all a part of his job.
Still, Barnes was undeniably justified in his assertion that there are bigger issues to deal with, which is why the early stages of Muhammad's career shouldn't be permanently marred by this one event.
Controversy has swallowed him up before, but not even the age issues are cause enough for you, me or anyone else to form an everlasting impression.
What Muhammad did was wrong, so he was punished accordingly. Now it's time to move on.