The Ashes 2013: 6 Stars Who Have Underperformed so Far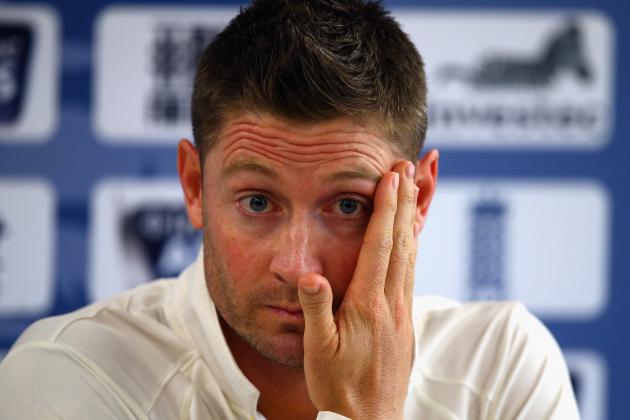 Ryan Pierse/Getty Images

England have retained The Ashes, and Australia only have some pride left to play for. The visitors have been mostly poor and somewhat disappointing. However, a couple of England's big stars aren't exactly in fine form either.
We've picked six players who have not quite lived up to the hype that surrounds them. We've even ranked them from bad to worst—add your picks in the comments.
Begin Slideshow

»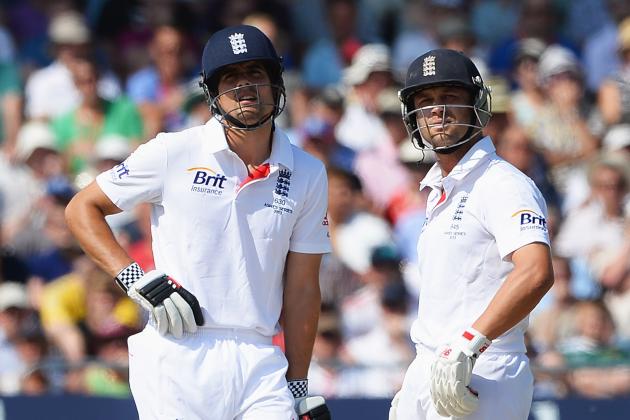 Laurence Griffiths/Getty Images

It would be too premature to say that captaincy is having an impact on Alastair Cook's batting. He just hasn't been in the best of form in The Ashes. Despite having a reputation for being able to bat teams into the dirt, he's not been impressive during this series.
The English skipper has managed just 145 runs at an average of 34.60—that's just five runs more than rookie Ashton Agar. Jonathan Trott has also struggled and has scored just 122 runs at an average of 20.33

For a pair who are often known for how much time they are capable of spending at the crease, these two haven't quite got it right in The Ashes.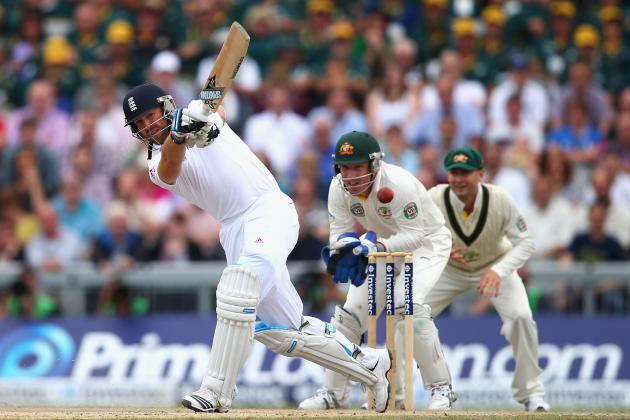 Ryan Pierse/Getty Images

Since being named the ECB's Cricketer of the Year, Matt Prior has struggled a bit with the bat. He has scored zero, 39, one, six and 30 in the last five innings since receiving that reward. Before that, he scored 57, 23, 82 and 73.
Prior has scored just 69 runs in total and averages 17.25. Phil Hughes, Mitchell Starc, James Pattinson and even Ashton Agar have all scored more.
It's not like he hasn't had the opportunity to rack up the runs, he just hasn't been able to. The bad news for Australia is that one destructive innings is probably just around the corner.
Prior has been good with the gloves. He's just a bit out of touch with the bat.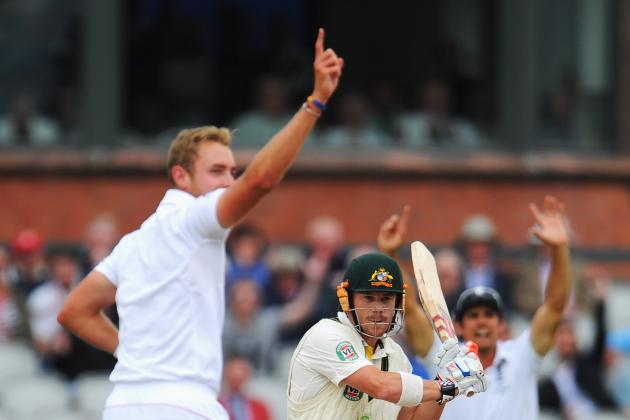 Stu Forster/Getty Images

Stuart Broad is easy to pick on. Whether that's for not walking when everybody thinks he's edged it or his persistent reviewing of bowling decisions.
Broad's a good bowler, though, especially when conditions are in his favour. However, he hasn't exactly been the backup that James Anderson needs on this tour.
Broad has managed just six wickets at an average of over 50.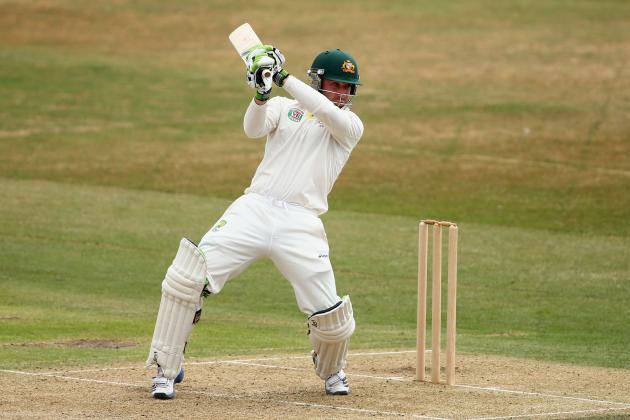 Ryan Pierse/Getty Images

Despite looking like he'd finally overcome his issues against spin in the first innings at Trent Bridge, it was back to the same old for Phil Hughes soon enough.
He returned to his Bambi on Ice routine in the second innings of the first Test and then flopped spectacularly at Lord's.
He managed 84 in the tour match against Sussex, but it wasn't good enough to allow him to keep his place in the playing XI with David Warner back in the fold. Shame.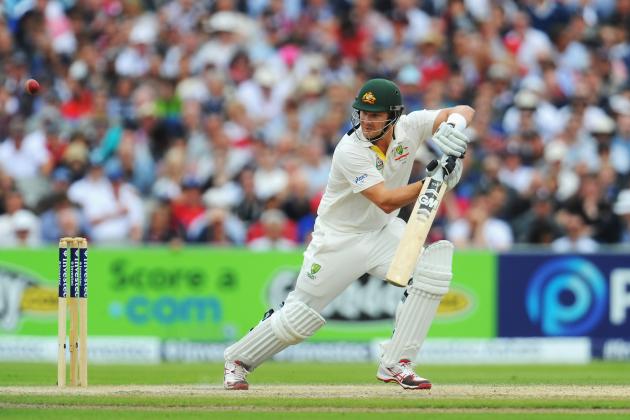 Stu Forster/Getty Images

Shane Watson has underperformed with the bat as much as he has underperformed with the decision review system.
Watson always seems convinced that he is incapable of getting out leg-before. Prior to the series, he'd scored most of his runs as an opener against England. Now he hasn't even managed a 50.
Watson somewhat makes up for his failings with his bowling. He has been really economical, but as an all-round package, he's been a bit of a flop.