5 Possible Fights for Nate Diaz When He Returns from Suspension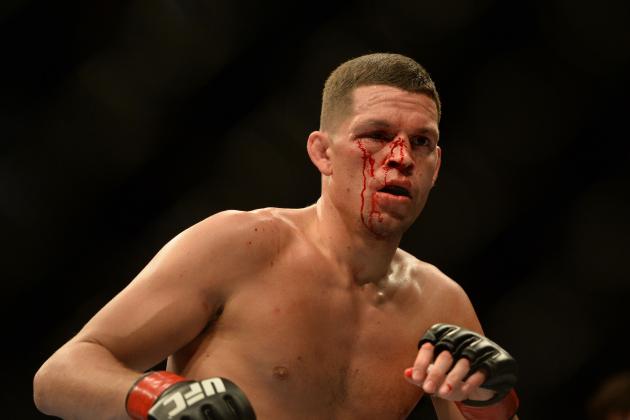 Kyle Terada-USA TODAY Sports

Nate Diaz will make his return to the UFC this fall according to a GracieMag.com report.
Diaz was suspended for 90 days and fined $20,000 for using a homophobic slur on Twitter. Diaz was last seen in the Octagon in April. He was knocked out by Josh Thomson in San Jose. The Stockton native remains ranked in the top 10.
Diaz's value, fighting style and ranking should earn him another top lightweight. However, many of the top 10 are already currently booked. That does not leave too many quality options on the table for Diaz.
The No. 7 ranked lightweight will try to regain his footing in the division and make another trek toward the top.
Here are five possibilities for Diaz's return bout.
Begin Slideshow

»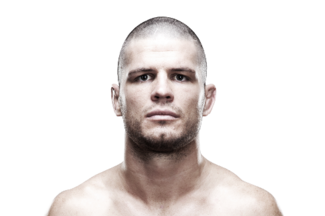 Photo Credit: Zuffa LLC
Matt Wiman has not been inside the cage since suffering a brutal defeat at the hands of TJ Grant. It put an end to his two-fight win streak and moved him back in the division.
Wiman is an excellent choice for Diaz's next opponent because of their stylistic matchup. It would be an exciting fight for the crowd with the potential to steal a post-fight award or two.
Both men were on The Ultimate Fighter Season 5, but were on opposite teams. They never met inside the cage. That won't be a contentious point for either fighter, but for the UFC and fans, it is a small selling point. Every little bit helps.
Wiman is a solid lightweight, and it would be a fun fight for all. It is a strong choice for Diaz's return bout.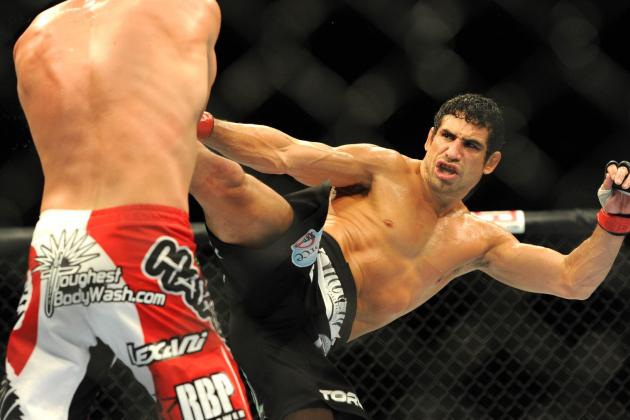 Jayne Kamin-Oncea-USA TODAY Spor

Danny Castillo won his second straight fight at UFC on Fox 8 in July, and a win over Diaz could catapult Castillo to the top 10.
Castillo is 6-2 under the UFC banner, but he has consistently improved his overall game during his tenure. He brings in a well-rounded skill set to combat Diaz. If the UFC wants to give Castillo a bigger fight to prove himself, this is it.
This is also a good fight for Diaz to return to. He would be the favorite, but Castillo is the type of fighter that will push Diaz. He will also challenge Diaz's takedown defense.
If the UFC makes this fight, it will be more telling about what it thinks of Castillo's progression as a fighter. It just might give him a shot to enter the top 10.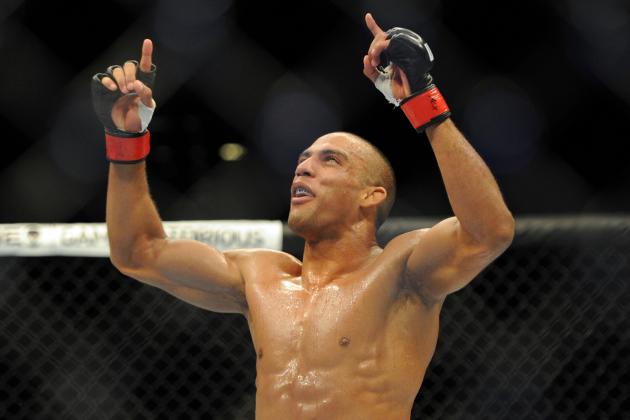 Jayne Kamin-Oncea-USA TODAY Spor

The UFC has been bringing Edson Barboza along slowly since his organizational debut in 2010. He has looked incredible at times, and it looked like he was on the brink of breaking through to the upper echelon of the division until Jamie Varner sidetracked him.
Barboza has put together two straight wins since that fight, and there may not be a more exciting option for Diaz.
Barboza and Diaz love to stand and trade, but Diaz's lack of checking leg kicks may be a big problem in this fight. The fight could hit the ground, but it's unlikely. One would likely expect the entire fight to be contested on the feet until the opponent falls.
This fight could play a significant role on any of the UFC's November cards. It adds a lot of excitement.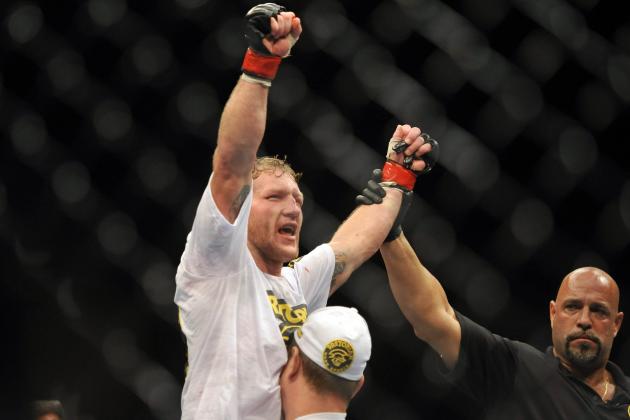 Joe Camporeale-USA TODAY Sports

If the UFC is looking for a fight with a little bit of heat, Gray Maynard makes for the perfect opponent.
The Ultimate Fighter castmates met on the show and at UFC Fight Night 20. They split their fights, but Maynard has the only one on the official record.
Their second encounter was not very entertaining, but the fight has the potential to be. The UFC may be apprehensive about putting on the rematch.
If the company wants a top-10 lightweight bout, this is their only option.
Both fighters can redeem themselves from their first bout and their previous outings that saw both get pummeled. The fight could settle the score once and for all. I just wouldn't make it a headlining fight again.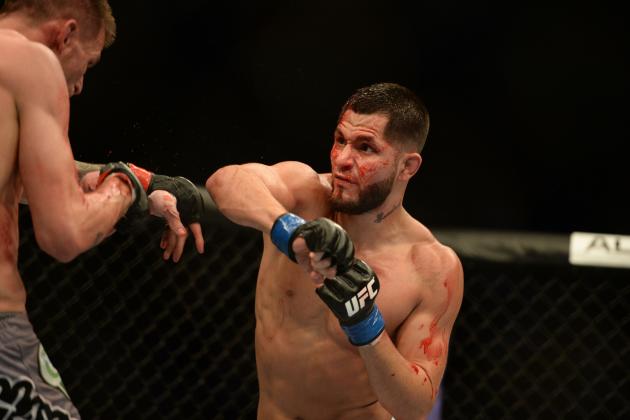 Kyle Terada-USA TODAY Sports

The absolute best option on the table is Jorge Masvidal.
These are two top-level lightweights who match up well and have a propensity for exciting fights. Furthermore, this fight would have a significant outcome for the winner. Whoever gets his hand raised in this fight will definitely earn a big lightweight tilt afterward.
Masvidal has won three straight after losing his bid for the Strikeforce Lightweight Championship, and his recent performance at UFC on Fox 8 was stellar.
Masvidal and Diaz would be a lightweight fight worth selling. Both fighters could assist with their trash talk as well. It makes sense on all levels. The UFC should be looking to book the Cesar Gracie product against one of American Top Team's best lightweights.