PGA Championship 2013: Top Contenders at Oak Hill Country Club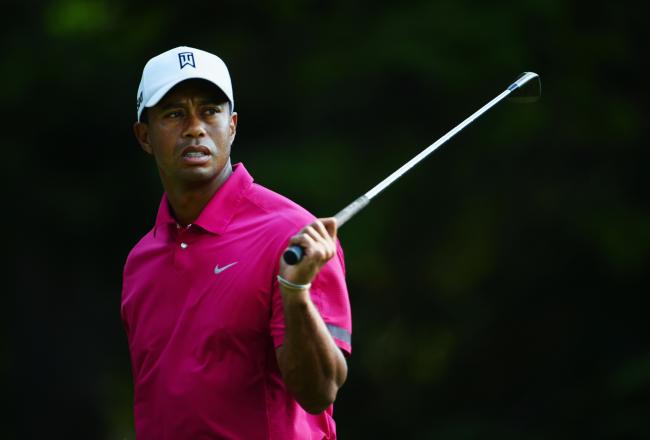 Stuart Franklin/Getty Images
The 2013 PGA Championship is set to commence on Thursday, Aug. 8 at Oak Hill Country Club in Rochester, New York. With the event nearly upon us, this places every golfer in the world on full notice as they compete for the final major championship of the calendar year.
The question is, who are the top contenders at Oak Hill?
Former champions will steal the headlines in 2013 as up-and-coming golfers with one under their belt and established veterans vie for the title. No one will truly establish themselves as the favorite until the event rolls around, but it's clear who has momentum and general reasons for confidence at this stage.
If you need to know where to place your money, here are your answers.
Keegan Bradley, USA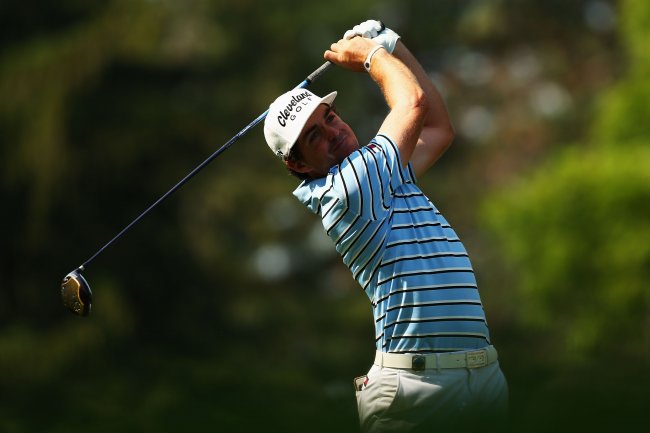 Streeter Lecka/Getty Images
Age: 27
Most Recent Result: 2nd (-8) at Bridgestone Invitational
Best PGA Championship Result: Won (2011)
Keegan Bradley isn't the biggest name on the PGA Tour, but he's one of the best under-the-radar players in the world. In his most recent event, the Bridgestone Invitational, he proved that by finishing second at eight under par.
Most importantly, he's proven that by performing at an elite level at the PGA Championship.
Bradley won the 2011 PGA Championship title as a rookie on the tour. At the 2012 event, Bradley finished third at four under par to continue his success at the PGA Championship.
One tournament prior, he posted a 13 under par at the Bridgestone Invitational to win that event and build up momentum. While he may not have won the event in 2013, a second-place finish is about as momentous as you can have.
Who's to say the 2011 PGA Tour Rookie of the Year won't do the same in 2013?
Bradley isn't the most consistently brilliant golfer, missing the cut at the 2013 U.S. Open and struggling at every other major championship. During this time of the year, however, he's one of the most prolific golfers in the world.
Big name or not, that makes him a top contender at Oak Hill.
Rory McIlroy, Northern Ireland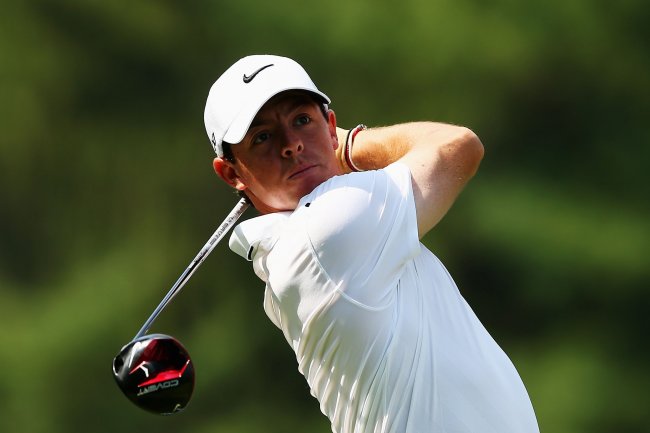 Streeter Lecka/Getty Images
Age: 24
Most Recent Result: 27th (+2) at Bridgestone Invitational
Best PGA Championship Result: Won (2012)
Rory McIlroy has experienced a disastrous 2013 campaign, finishing no better than No. 25 in a major championship and missing the cut at The Open Championship. With that being said, there is one event that McIlroy consistently thrives at.
The PGA Championship.
McIlroy won the 2012 PGA Championship fresh off of a 60th-place finish at The Open Championship and missing the cut at the U.S. Open. This wasn't just the first time he'd won, but it marked the third time McIlroy had thrived at the event.
Three top three finishes in four years suggests a fourth is far from out of the question.
Rory McIlroy has a win & 3 top-3 finishes at the PGA Championship. In the 3 other Majors combined, he has just 2 top-3 finishes in 16 starts

— ESPN Stats & Info (@ESPNStatsInfo) August 7, 2013
There's something about this tournament that makes McIlroy shine.
As the defending champion, we'd be naive to leave McIlroy off of this list. There's no question that he's struggled to produce quality results in 2013, but that hardly discredits the marvelous level of success that he's experienced at this very event.
In the end, that's exactly what matters most.
Tiger Woods, USA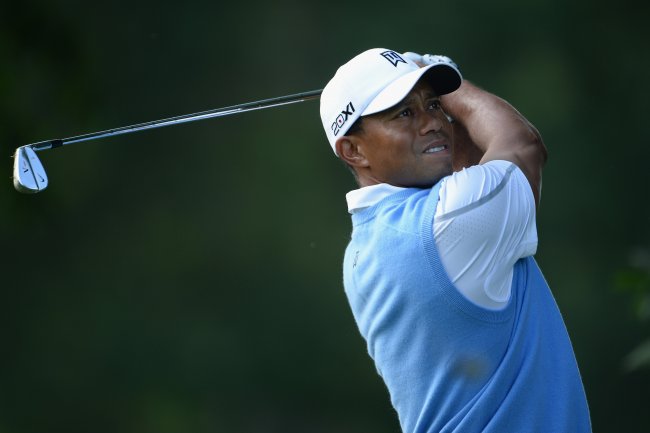 Stuart Franklin/Getty Images
Age: 37
Most Recent Result: Won (-15) at Bridgestone Invitational
Best PGA Championship Result: Won (1999, 2000, 2006, 2007)
When you hear that Bradley came in second at the Bridgestone Invitational with an eight under par, you likely expect to see a score close to that for the winner. Those expectations are shot to dust when you hear that Tiger Woods nearly doubled his score, shooting a 15-under to win it all.
If he's ever going to break his five-year major funk, it'd be now.
Woods has won four PGA Championship tournaments in the past, which is second to Jack Nicklaus. That can be said quite often, but the similarities between the two legends are much greater than you may think.
Just check the numbers.
When @JackNicklaus & @TigerWoods were 37 years old at the @PGAChampionship, both had 14 majors in 63 pro starts.

— ESPN Stats & Info (@ESPNStatsInfo) August 6, 2013
That's not just similar, it's identical.
With Tiger fresh off of one of the most dominant performances we've seen in years, we're inclined to believe this is the tournament that he finally breaks through. Not only has he dominated the PGA Championship in the past, but he's built up momentum.
One of the most influential forces in all of athletics.
A reason for concern may be that Woods finished well behind the pack at the 2003 PGA Championship at Oak Hill. With that being said, Woods has never been one to rely on a course in order to take over an event.
Woods will be the favorite at every event until he wins, so why give up on that hope now?
This article is
What is the duplicate article?
Why is this article offensive?
Where is this article plagiarized from?
Why is this article poorly edited?