The NBA offseason may be slowing down, but a number of big events have happened around the league over the past few days.
Most significantly, the complete schedule for the upcoming 2013-14 campaign has been released.
Each team finally knows the road it must travel to get to a championship. There are plenty of anticipated matchups along the way, which we'll get to in a second.
There's also been a few interesting signings and more, so keep reading to soak in all the latest news and hottest buzz from the Association.
2013-14 Schedule Released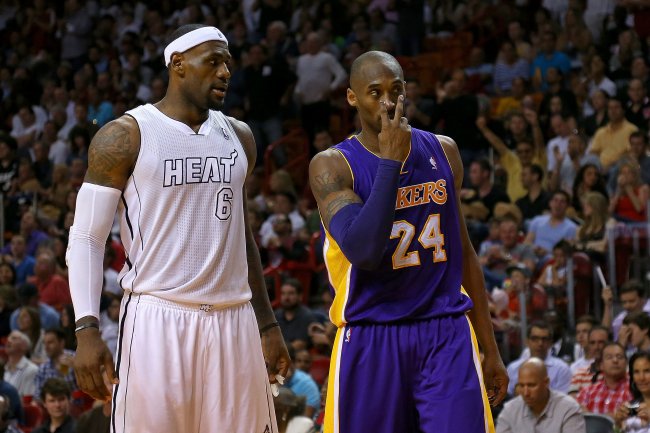 Mike Ehrmann/Getty Images
The league launched its schedule during a special on NBATV on Tuesday evening, revealing all the nationally televised games, holiday contests and more that will fill up late October through mid-April with hoops action.
You can check out the entire schedule here—which has all 82 games for each of the 30 teams in the NBA.
There are a handful of elite teams that will see plenty of action with loads of fans watching, including the Oklahoma City Thunder with 30 nationally televised games, the Chicago Bulls and New York Knicks with 33 each and the back-to-back champion Miami Heat with 27.
One team that may surprise you is the Los Angeles Lakers, as the organization has 29 games on national television, including a Christmas Day showdown with the Heat.
The Lakers were a mediocre unit last year and are now going to be without Dwight Howard and possibly Kobe Bryant, which makes it a questionable decision by the schedule makers to pencil in the club for so many prime-time showdowns.
Expect L.A. to use this as motivation to compete and try to win in 2013-14.
Knicks Sign Jeremy Tyler
The New York Knicks haven't had much financial flexibility this summer, but they haven't let that stop them from making a number of marquee signings.
The team inked Metta World Peace and Kenyon Martin to minimum contracts and it has now convinced Jeremy Tyler to join the team and bolster the frontcourt rotation.
Marc J. Spears of Yahoo! Sports noted that the young big man scored a two-year deal from the Knicks.
Jeremy Tyler's deal with Knicks two years.

— Marc J. Spears (@SpearsNBAYahoo) August 6, 2013
Tyler was selected with the 39th overall pick in the 2011 draft by Charlotte, but started his career with the Golden State Warriors during the 2011-12 season.
He holds career averages of 3.6 points and 2.5 rebounds per game, but still has plenty of upside at 22 years old.
The 6'10", 260-pound power forward should see a decent amount of minutes coming off the pine in the Big Apple, as the Knicks bigs are extremely prone to injury.
Expect Tyler to play a big role if K-Mart, Amar'e Stoudemire or Tyson Chandler become sidelined for any significant amount of time.
Greg Oden Passes Physical
The Miami Heat made a major splash when they agreed to sign free-agent center Greg Oden to a new contract last week.
Now Oden has passed a physical and will start speaking with the media in South Beach, according to Ethan J. Skolnick.
Greg Oden passed his physical today. Expect him to speak to South Florida media later this week, though probably not with press conference.

— Ethan J. Skolnick (@EthanJSkolnick) August 7, 2013
Will Oden's comeback be successful?
The physical isn't as much of a formality with Oden as it is with other players, considering the big man had only played 82 games during his tumultuous five-year career with the Portland Trail Blazers.
The No. 1 overall pick in the 2007 draft has a long history of knee issues which derailed his once-promising career.
Oden now has a chance to shake the stigma of being another injury-prone, disappointing seven-footer and help the Heat become one of the most elite dynasties in league history.
It'll be a tough and long road, but the big man has the skill to accomplish it and eventually get his career back on track.