Five Greatest Moustaches in Cricket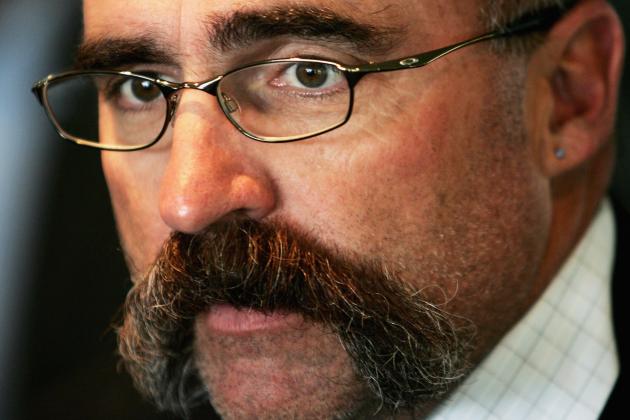 Mark Dadswell/Getty Images

It is fair to say that cricket, and cricketers, have evolved over the years.
Protective gear, coloured clothing, white ball, lights and the helicopter shot have helped the sport come a long way from the times when cricket bats resembled hockey sticks.
However, gone are the moustaches and the afros that defined cricketers of the past. There is still Lasith Malinga with the curls and Kemar Roach with the bling but will we ever see a Merv Hughes again?
When Shikhar Dhawan took off his helmet to celebrate his record-breaking 85-ball ton, and revealed his twirly moustache, there came a ray of light, some hope that neat haircuts and smooth cheeks might pave way for the return of more hair.
Here we list five of the greatest moustaches the world of cricket has seen. Do add your recommendation in case we've missed one.
Begin Slideshow

»
Laurence Griffiths/Getty Images

According to Cricinfo, few players in the history of cricket have carried the fortunes of their team to quite the same extent as Sir Richard Hadlee.
His bowling was sheer class, his moustache not too far behind. Some called it a 'poetic feel' as his moustache curled up with every smile, others rated it high on the excellence chart—in a similar manner to his bowling.
Hadlee was a complete cricketer—menacing with the ball, aggressive with the bat, a pillar of strength for his side and he sported an impressive 'tache.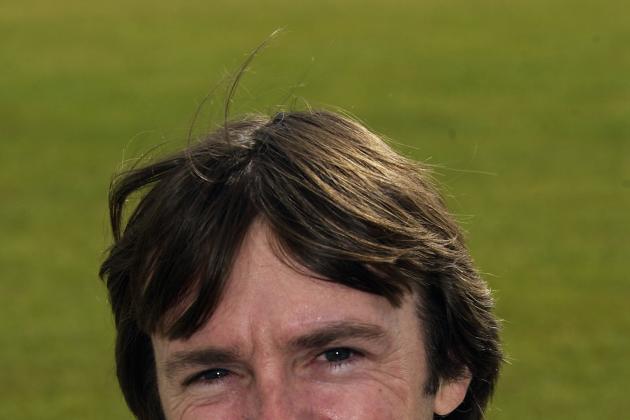 David Rogers/Getty Images

Jack Russell wasn't the greatest batsman England had produced. He wasn't even the greatest of wicket-keepers.
But what this man lacked in talent, he more than made up for it with the hair on his upper lip. He became one of England's most iconic cricketers courtesy that 'tache—and a couple of gritty, fighting innings in the middle.
While he might sometimes have been untidy behind the stumps, Russell made sure the moustache remained clipped, orderly and in great shape.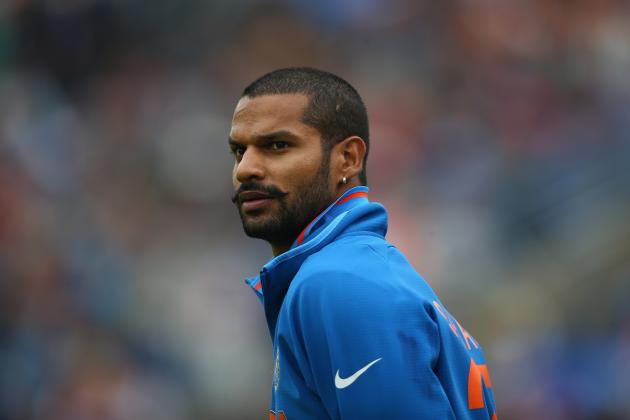 Michael Steele/Getty Images

Like a true Bollywood prankster—one who would leave no opportunity to eye up passing girls—Shikhar Dhawan's entry onto the big stage was nothing short of a blast.

With an 85-ball ton against the Aussies on his Test debut—he ended up with 187—Dhawan became an instant hit with the Indian fans, and not just for his fearless strokeplay and ruthless thrashing of the opposition.
Dhawan's celebrations included the customary taking off the helmet and raising of the arms, a wide beam and a sense of achievement. But as he put his bat aside to twirl his moustaches, those watching were left pondering which was more praiseworthy: his batting or the twirling of the tache?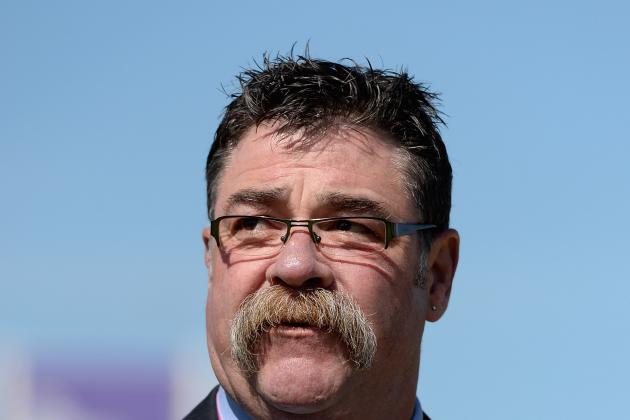 Gareth Copley/Getty Images

David Boon impressed all with this batting—in Tests and One-Day Internationals. He also impressed all with his beer-drinking skills according to some. His tough nature was also aptly illustrated with the bat.
But for the neutrals—and even Australian fans—the moustache was what brought them to watch this great batsman. He would've probably won an award for the greatest cricketing 'tache had it not been for a teammate we will cover later.
Rumour also has it that he was considered to be featured on the Australia five dollar note but they couldn't fit his moustache on.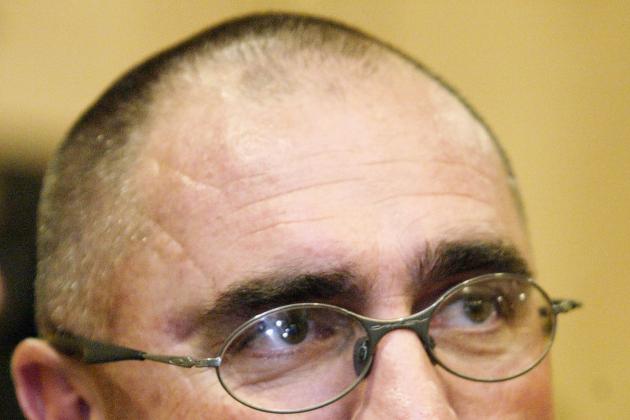 Chris McGrath/Getty Images

Merv Hughes sported arguably the greatest ever moustache in the history of cricket.
The Bounce described Hughes as a man who "ran onto the field looking like he had just eaten a wild bore and its mother raw, his energy levels were outrageous for a big man and the respect he instantly got from the crowd was almost eerie".
Hughes' bowling was ferocious, and the threat didn't end after the ball had left his hand—the follow-through was equally vicious, especially when the batsman's eye met his moustache.
When it came to moustache competitions in cricket, Hughes would win all hands down by a hairy mile!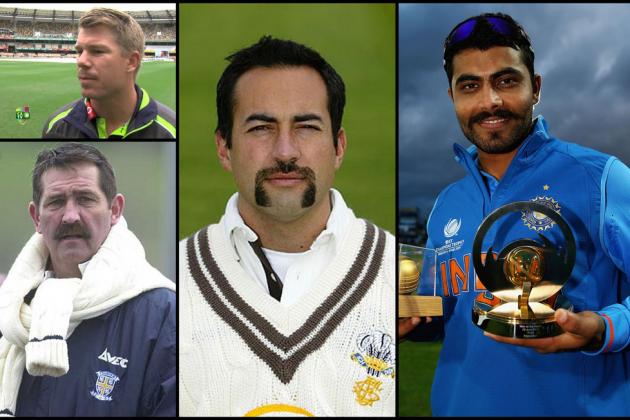 (c) AFP, CA, Cricinfo
Since the list was restricted to just five of the very best, we felt the need to slot in special mentions for those who tried to live up to those legends.
Here we have Australian batsman David Warner who has his 'tache days, Indian spinner Ravindra Jadeja who copied compatriot Dhawan and reaped great rewards, former England captain Adam Hollioake who led his side to the Sharjah Champions Trophy win, and Graham Gooch, another former England captain and one of the grittiest and most successful batsmen ever.