Texas A&M Football: Week 1 Fall Practice Stock Report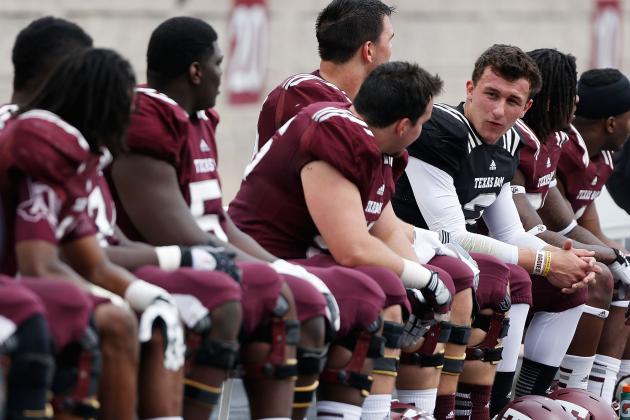 Scott Halleran/Getty Images

The Texas A&M football team began fall practice on Monday, August 5. The Aggie football players wasted little time in making an impression on their coaches and the spectators in attendance.
The first couple of practices were spent in shorts and helmets as the Aggies put the pads on for the first time during Wednesday's practice.
Summer school is still in session so most of the Aggie football players are attending school in the morning and then practice in the afternoon. The official first day of classes for all students isn't until August 26, but the team will start two-a-day practices next week.
The Aggies brought in a large group of freshmen this season and they have wasted little time in making an impact on the team. That should be encouraging to Aggie fans since they needed some young guns to step up at wide receiver and on the defensive line.
This is a look at who is performing well and who is struggling during the first week of fall practice.
Begin Slideshow

»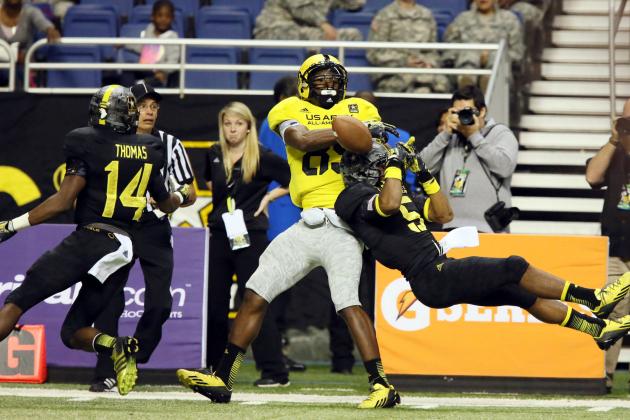 USA TODAY Sports

True freshman wide receiver Ricky Seals-Jones was the top-ranked recruit in the Ags' 2013 recruiting class. He has wasted little time in showing why he was thought of so highly by the recruiting websites.
Seals-Jones reported for camp at 6'6" and 240 pounds and could be the largest wide receiver in the nation. He has shown surprisingly good hands for someone who spent his senior year in high school playing quarterback and safety.
Seals-Jones spent the summer in College Station working out with his teammates and going to school. It has obviously helped in his transition to wide receiver.
Aggie fans should expect Seals-Jones to play a lot in 2013. He may play his way into a starting spot at outside receiver opposite Mike Evans.
Sophomore running back Brandon Williams had to sit out the 2012 season after he transferred to A&M from Oklahoma. He has had to sit out the first few practices while he recovers from surgery to his leg.
Williams' injury is said to be minor, and he is expected to be ready to play in the opener against Rice on August 31. However, it is disappointing that a player who has been practicing with the team since January of 2012 is unable to participate in the first meaningful practices of his career at A&M.
Aggie fans have to hope that Williams will heal up quickly and get some reps with the offense. He is arguably the fastest player on the team and is expected to be a major weapon on the Aggies' offense in 2013.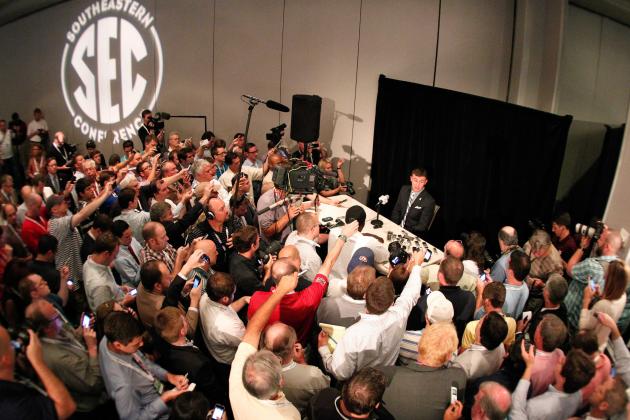 Marvin Gentry-USA TODAY Sports

If all of the hoopla regarding the NCAA investigation of Johnny Manziel is bothering him, he certainly is not showing it at practice. He has been the same player who dominated college football in 2012.
Manziel has been loose at practice. He has been joking with his teammates and appears to be enjoying life.
Manziel has been accurate with his passes and is throwing with a noticeable zip on the ball. It appears that the work he did during the summer with George Whitfield has paid off.
The Heisman Trophy recipient will be a better passer in 2013 than he was in 2012. Manziel is most at home on the football field, and nobody in the nation should be more excited to get the season started.
Kameron Miles is a freshman safety from West Mesquite (TX) High School. He was expected to compete for playing time at safety this season.
Miles has yet to participate in practice. He has an unknown injury and has not suited up yet. Miles was expected to be the second-team safety and to play on special teams.
The first week of practice is essential for the freshmen. They have to get on the field and show the coaches that they are ready to contribute in their first season on campus.
If Miles misses more time then he will be a likely candidate to redshirt during the 2013 season.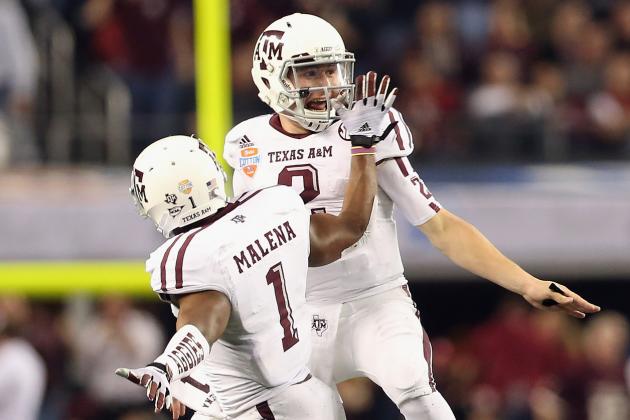 Ronald Martinez/Getty Images

Texas A&M senior running back Ben Malena has been his usual solid self on the field. He is a complete player who can run the ball, block and catch passes.
Malena is receiving a lot of praise for his leadership off the field. The Ags need some players to take a leadership role on this team after Sean Porter graduated.
Aggie head coach Kevin Sumlin mentioned that Malena has stepped up and become a leader. You need talent to win championships, but you also need to have good team chemistry and leadership.
Malena is trying to make sure that his last year in Aggieland is the most successful for the Ags on the field.