As this season's profiled team on HBO's hit series, Hard Knocks, the Cincinnati Bengals are bound to be one of the most talked about franchises in the NFL heading into the 2013 season.
The show is a huge hit because it gives fans a rare look at training camp, allowing them to see every preseason storyline for the team unfold from an insider's perspective. The show also provides a stage for some of the team's most colorful personalities to shine through.
In the debut episode of this year's look at Cincinnati's preseason we got a pretty good idea of who will be prominently featured as the season moves forward. Here's a look at the top moments and storylines from the first episode.
Gio Bernard Shows Up to Camp—In a Minivan?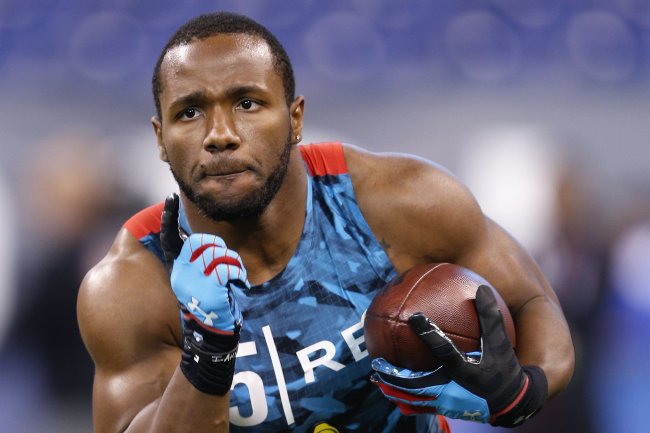 Joe Robbins/Getty Images
A brand new car is usually one of the first purchases that a top draft pick makes after signing with an NFL team, but not Bernard!
The 2013 second round selection showed up to camp in style, by way of minivan as Robert Flores of ESPN noted:
Giovani Bernard going minivan huh?? A'right then (Rollo from Cleveland Show voice) #hardknocks

— Robert Flores (@RoFloESPN) August 7, 2013
Will Brinson of CBS Sports tweeted out a picture of the 21-year-old's sweet ride:
My man @G_Bernard25 rocking his girlfriend's mom's minivan on #hardknocks: pic.twitter.com/pHyT07EyYU

— Will Brinson (@WillBrinson) August 7, 2013
Bernard is definitely one to keep an eye on. Word out of Bengals training camp is that he has impressed the coaches with his versatility and could even line up at receiver for the team, per Bengals.com.
Oklahoma Drill Showcases Jermaine Gresham vs. Geno Atkins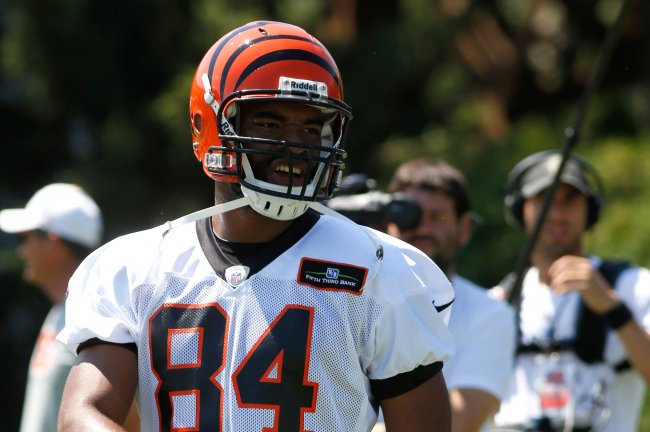 David Kohl-USA TODAY Sports
The Oklahoma drill is one of the most physically-demanding parts of football practice. When Marvin Lewis lined up his team to get the pads cracking a surprising development occured—tight end Jermaine Gresham called out Geno Atkins.
As a reminder to everyone, Atkins is a 6'1" 303-pound beast of a man in the middle of the Bengals defense while Gresham is a 6'5" 260-pound tight end more known for his pass-catching abilities than blocking prowess. Brinson of CBS Sports summed up his bold move best:
Jermaine Gresham has a death wish. #HardKnocks

— Will Brinson (@WillBrinson) August 7, 2013
However, against all odds, Gresham came out on top in the exchange. The gutsy tight end put Atkins on his back in an upset akin to Chris Weidman knocking out Anderson Silva. As Josh Katzowitz of CBS Sports declared, you couldn't have seen it coming.
I wouldn't have guessed Jermaine Gresham would have dominated Geno Atkins in the Oklahoma drill.

— Josh Katzowitz (@joshkatzowitz) August 7, 2013
With rookie Tyler Eifert joining the squad it appears Gresham is ready to step up his game to remain the team's No. 1 tight end.
Injuries to A.J. Green and Larry Black Highlight Danger of Camp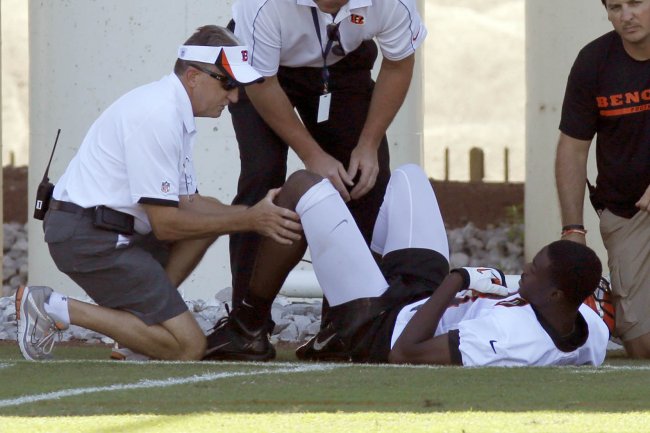 David Kohl-USA TODAY Sports
One of the main goals for any team going through training camp is to get through it injury-free. Unfortunately, the Bengals weren't able to do that. As the first episode showed, the injury bug can strike anyone.
Superstar wideout A.J. Green's recent knee injury was caught on camera. The receiver will miss the team's preseason opener according to NFL.com, but the injury isn't considered to be too serious.
As Dan Durkin of CBS Chicago pointed out, it wasn't too pleasant to watch. It could have been much more severe than what it was.
seeing that aj green knee buckle in slow mo wasn't pleasant to watch. #hardknocks

— dan durkin (@djdurkin) August 7, 2013
Undrafted free agent defensive tackle Larry Black wasn't as fortunate, though. In one of the more heart-breaking moments in the show's history Black dislocated his ankle in the series debut. The injury landed him on the team's disabled list as his season is now over before it even got started, per Geoff Hobson of Bengals.com.
DT Black to go on IR today; roster at 89

— Geoff Hobson (@GeoffHobsonCin) August 6, 2013
It was a stark reminder that many of these players are just one misstep away from losing an entire season of their careers. It was a sobering scene in an otherwise fun episode, as Marc Silverman tweeted:
#HardKnocks had a little bit of everything in episode 1. Terrific start...but feel terrible for Larry Black. #Bengals #NFL

— Silvy (@WaddleandSilvy) August 7, 2013
Dealing with all the injuries from around camp was the Bengal's medical staff. Will Carroll of Bleacher Report gave them a shoutout for insisting a player not talk his way out of a concussion:
Glad hard knocks showed trainer stopping a player from talking his way past a concussion. Still long way on culture change.

— Will Carroll (@injuryexpert) August 7, 2013
It's nice to see a training staff value player safety over competition during one of the most competitive parts of the season for those trying to improve their standing on the roster.
James Harrison Headlines Cast of Characters
David Kohl-USA TODAY Sports
As much as we love seeing the on-field work that goes into preparing for an NFL season, it is a television show and characters drive the storylines. The Bengals certainly don't have a shortage of entertainers on the roster.
James Harrison's intensity drew some reaction on Twitter as he adjusts to life as a member of the Cincinnati Bengals after years of terrorizing the franchise with the Pittsburgh Steelers.
Jeff Darlington of NFL Network noted he might be better suited for another channel:
James Harrison belongs on Shark Week -- not Hard Knocks.

— Jeff Darlington (@JeffDarlington) August 7, 2013
Will Burge of ESPN Cleveland also came to the conclusion that Harrison is a scary man:
Aaaaaaand James Harrison is a crazy person. For real, in real life hes crazy tho #HardKnocks

— Will Burge (@WillBurge) August 7, 2013
At 35 years old, Harrison will be depended on to be a veteran presence for a team that is looking to take the next step as a franchise next season. How he gels with the rest of his teammates as the preseason wears on will be an interesting storyline.
With plenty of other characters standing out like Adam "Pacman" Jones, who took to having fun with an official already, and Mike Zimmer playing the role of fiery defensive coordinator, there was plenty to like about in the first episode.
Saw Adam Jones needling an official today. "Do you have a flag? Serious question. Do you?"

— Pete Prisco (@PriscoCBS) August 7, 2013
Let's hope the season only continues to get better from here.
Hard Knocks: Training Camp with the Cincinnati Bengals will continue its five-episode eighth season, presented in HD, Tuesdays at (10:00-11:00 p.m. ET/PT), exclusively on HBO. There is also an encore play every Wednesday at 11:00 p.m., culminating in the Sept. 3 season finale.