San Diego Chargers: How Do Bolts Recover from Danario Alexander's ACL Tear?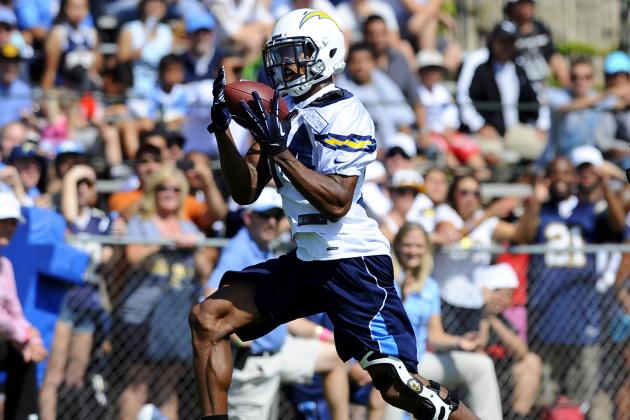 Christopher Hanewinckel-USA TODA

It's never good seeing the three letters "ACL" next to a player's name.
At practice Tuesday, Danario Alexander, arguably considered the Chargers' top receiver, went down on a play and appeared to injure his right knee. At the time, it scared many people based on the history of his weak knees. According to Michael Gehlken of the San Diego Union-Tribune, Alexander's injury was minor.
Mike McCoy confirmed Danario Alexander's knee ailment is nothing serious. Got "dinged."
— Michael Gehlken (@UTgehlken) August 6, 2013

Around four hours later, the news broke that Danario Alexander tore his anterior cruciate ligament on the play and will miss the entire season. Tough break for a player who has battled injuries throughout his entire career.
As sad as it is, the Chargers must move on without him. Here are a few things they can do to not miss a beat.
Begin Slideshow

»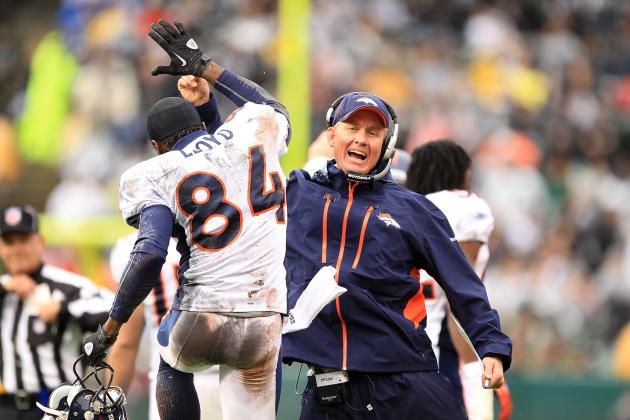 Ezra Shaw/Getty Images

Whenever a player is lost for the season, the first thing you think is who is available in free agency. The best guy out there is Brandon Lloyd, who has a history with Mike McCoy in Denver. After that, you have guys like Laurent Robinson who produced for one year and then fell back to Earth. If San Diego looks to sign a receiver to replace DX, Lloyd will be considered.
On the other hand, if they are looking to simply add depth, why not bring back Seyi Ajirotutu or Roscoe Parrish? They would at least add veteran competition in training camp.
WARNING: Be prepared, there will be rumors and reports of the Chargers being interested in Terrell Owens or Chad Ochocino (Johnson). Be calm, if it happens, it will be for a great price and low risk.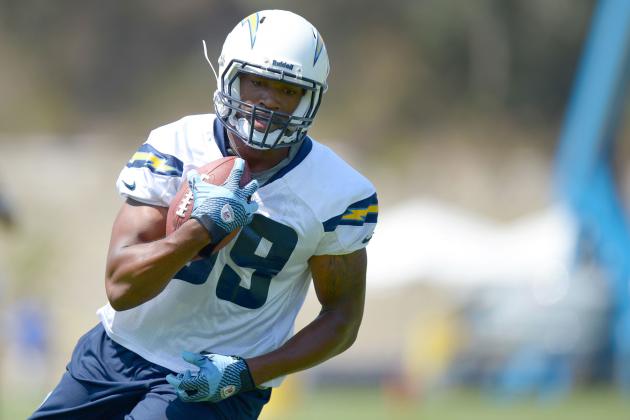 Jake Roth-USA TODAY Sports

When the Chargers drafted Ladarius Green in the fourth round last year, it wasn't their plan to have him be the third string tight end. Last season, Green had to compete with Randy McMichael and Dante Rosario, as well as starter Antonio Gates for playing time. This season, McMichael and Rosario are not around.
Instead, John Phillips and Dallas Walker are.
In the first depth chart of the season, Phillips is listed as the backup tight end, with Green behind him. Because of his poor blocking, Green will struggle to get on the field. That is, if he continues at the tight end position. What I mean by that is there is a possibility to play Ladarius Green as wide receiver.
This was stated in an article from Bolts From the Blue regarding Green at the receiver position.
"If all of the receiving options make it out of camp without injury, Danario Alexander, Malcom Floyd, Vincent Brown and Keenan Allen all are the better options and may be just as effective blocking out of those sets as LaDarius Green would be. Tough to fit the kid in."
Well, DX is now out for the season and it's time to get this guy going. The 6'6'' Louisiana Lafayette alum has enormous potential. He needs playing time at the receiver position this season. Mike McCoy will find a way to unleash Ladarius Green.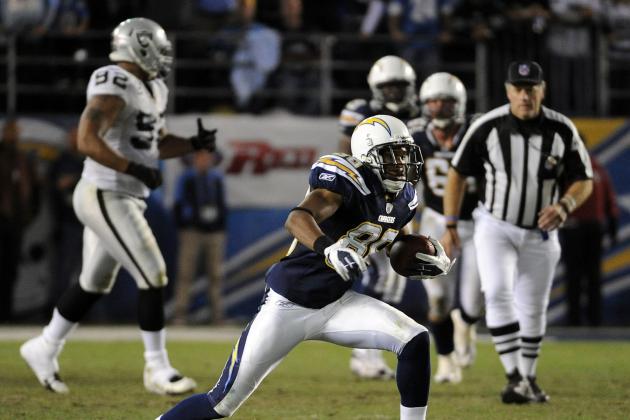 Harry How/Getty Images

The news about Danario Alexander's injury sparked a debate on Twitter. Do the Chargers have depth at the wide receiver position?
On paper, it sure looks like it. Vincent Brown has high expectations upon him for 2013, Eddie Royal and Robert Meachem are veterans that have had good years in the past and Keenan Allen is bursting with potential. Not even mentioning the Chargers' top receiver Malcom Floyd, you can see why people assume the Chargers have depth at the position. The only problem is that every one of these players have injury problems. That's scary for San Diego.
Jerome Watson of Bolts From the Blue tweeted that very thing during the Twitter discussion.
If 3 of your WRs have previous injuries that one should keep an eye on, you're not deep there.
— Jerome Watson (@SkinnyDuzIt) August 6, 2013
It's a tough pill to swallow, but trusting your depth may be the Chargers' only option. When healthy, Vincent Brown could arguably be an upgrade over Danario Alexander. Eddie Royal and Keenan Allen have the potential to explode in Mike McCoy's offense, and the addition of Danny Woodhead will help the passing game very effectively.
One tweet that caught my eye was this reply to Bolts From the Blue.
@BFTB_Chargers this could be a blessing in disguise. our wr corps was overcrowded to begin with, maybe this gives allen a chance to shine
— Omar El (@omarelq) August 6, 2013
Let's hope it is really is a blessing in disguise.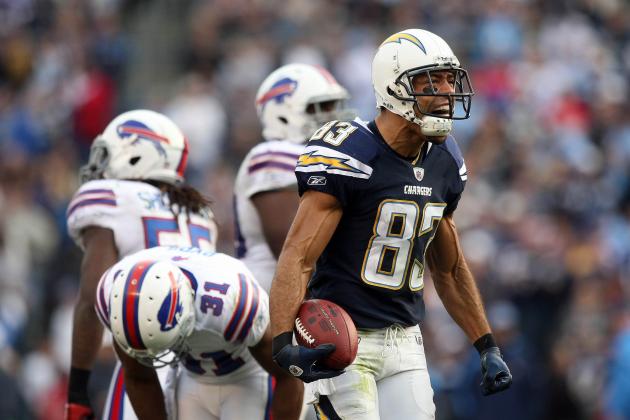 Donald Miralle/Getty Images

We can all wish, can't we?
Just imagine if A.J. Smith had given Vincent Jackson the long term contract he wanted and truly deserved. The guy is a beast and Smith's motto of "being a Charger one year at a time" ultimately backfired on him.
Man, what a loss. At least we can all still draft him on our fantasy teams, right?